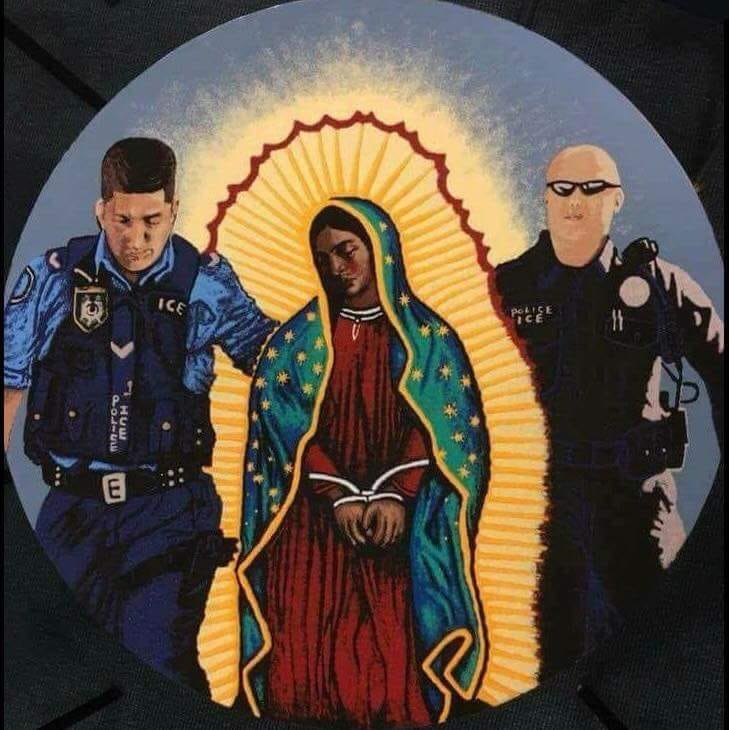 I'm a Boomer, a former Cold Warrior, and a Catholic convert who came into the Church as an adult at Easter, 1986. For a number of years, I referred to myself as a "John Paul II Catholic." That adjective now seems anachronistic, describing only where I came from, not where I am today.
I've been thinking of writing a book with the title "Street Catholic: A Totally Unauthorized Guide to Joining the World Church." If I actually write it, I'm guessing the book probably won't appeal to most RCIA directors. But that's fine.
What do I mean by "the world Church"? Simply, the international community of Catholics and indeed all Christians. I'm saying that in addition to our connection with our local parish — where the Church becomes real to us — we must attempt to exercise our membership in a global communion, an "imagined community." But first we have to understand what that means.
Just as Pope John XXIII wanted us to imagine human unity on a global scale, Pope Francis has urged us to take the next step and go out ourselves to "the peripheries." But he's not necessarily insisting that we get on an airplane for Zimbabwe or Mumbai to accomplish that.
In my case, I simply changed the time I attend Mass at my little Chicagoland parish. Instead of the 10 a.m., mostly Anglo Mass in English, I now attend the smaller 1 p.m. Hispanic Mass in Spanish. (My Spanish language skills are modest but improving.) I soon discovered a beautiful community of neighbors I had never met. And an atmosphere of worship that includes a sense of solidarity, family to family. The peripheries, it turns out, are also next door.
My mostly working-class friends at the Spanish Mass are of course a far cry from the millions of Catholics in the rising Church of the global South. I think of the Nigerian pastor a friend told me about whose parish boundaries are within a giant garbage dump. He's known as the "priest of the garbage pickers." Can you imagine? This is the real periphery or boundary to which Pope Francis is trying to awaken us comfortable First Worlders.
So why "street Catholic"? To me the phrase suggests someone attempting to practice
an embodied, not spiritualized, faith.
That means something different from sitting in a pew attending the precise liturgical form of my preference. It means encountering the Others. (Although I've come to embrace the theological insight "there are no Others.")
A street Catholic is not someone who makes a point of disobedience, even if they might appear to be standing apart, on the street outside in some way.
But neither are they attached to a collection of apologetics DVDs and fretting about having all the right arguments, if and when they ever engage with a non-believer, in hopes of "winning the argument." This form of evangelism begins from a losing proposition because it is so rarely a true form of witness.
A street Catholic is someone who understands that not only is the planet burning (in the Amazon, in the jungles of Mexico, in California) but our very societies are aflame with fear and distrust of each other. To me, that means we have to run toward these fires.
Finally, a street Catholic embraces the radicality of the Magnificat in order to move beyond the Blessed Mother solely as a maternal icon toward the mestizo brown figure whose face is that of the world church and especially that of the global South.
And whose song is one of resistance to worldliness and social sin through world transformation.
Today, for a street Catholic, Mary must also be remembered as a member of the Anawim (the Hebrew word meaning those poor who are wholly dependent upon the Lord), a young woman who lived under Roman occupation in her time. She thus represents the world's poor, those who have no possibility of having possibilities — i.e., the majority of mankind on earth.
I think you can see all this more clearly — from the street.