Pumpkin spice lattes are brewing everywhere. Elvira posters fill the windows of shops around town. Corn stalks and hay bales are displayed in years with creatively carved pumpkins and adorning scarecrows. It is October Witches, our favorite time of the year!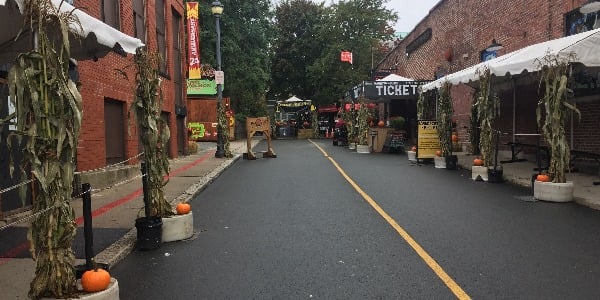 Let's go to Salem, MA
Festivities are among way upon the cobblestone streets in our all-time favorite witch city, Salem, MA. Witch kin gather in the streets to remember our ancestors. There is a place to mourn and place to celebrate how far we have come since 1692. Salem holds much history and entertainment for all ages but if it is your first time coming, or if you are traveling from far away, where should you go and what should you avoid. This guide will help you decide.
The Good.
Thankfully, the places that I would personally recommend visiting will outweigh the ones I caution to stay away from. Let us start with the must sees or "The Good."
Hours are 5 am to 3 pm. This is a great place to go to for breakfast or lunch. I visited for breakfast and it was very good. I had one of the specials of the day, Blueberry Bread French Toast and a side of bacon. The staff was attentive and friendly. The food came faster than I had thought that it would and it was filling. I wish that they had a bigger selection of coffee styles or teas but it is dinner style and the food made up for this. Space is smallish, so there could be a wait depending on the day and time of year.
Hours are 7/8 am to 10/11 pm. Speaking of coffee. I have been going to this coffee shop for many years. It is one of my favorites with its bubble teas and Frostichinos. They have a good selection of alternative milks including almond, macadamia, oat and coconut. There are a good choice of bakery selections and new renovations have been completed. Staff is friendly for the most part, some handle the busyness and stress better than others but most of my experiences have been great. I do feel like the addition of the wine bar is a sell-out for them but understand the need to support the business. They do have lots of visitors so the wait can be a little long and that can be a draw back when you are in a hurry.
Hours are 10 am to 7 pm. Made famous by the author Nathaniel Hawthrone, this house is a must see if you are visiting Salem. Tours will lead you throughout the house including some of the secret passages that were created. I have not been personally through this historical sight, but I have heard from many people who have and they agree that it is a great place to check out.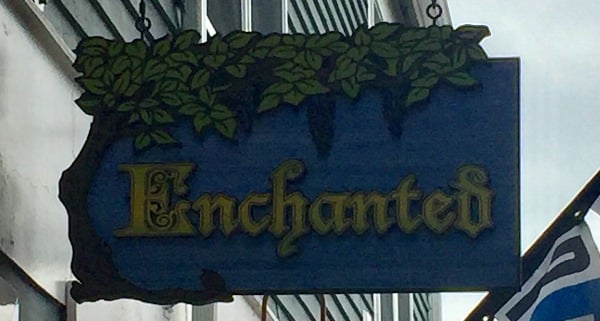 I have been a reader at Enchanted for over four years now. The store is always revolving and seems to be a favorite for locals and visitors. Even though the Official Witch of Salem, Laurie Cabot does not own this shop, she currently reads, teaches and sells her crafts at it. Items vary and you are sure to find the right something when you stop in.
Another great store to visit. This one has been in Salem for many, many moons. They have a wide selection of books, crystals and magickal gifts that are sure to please everyone. This is a shop that I also read at and icon readers, Beverly and Doug are extremely gifted as well. They also have a sizable tarot and oracle cards selection.
The Bad.
Bad experiences are the worst, especially if you are traveling from a distance. The following places are ones that I have had… well, not the best experiences with. I pass this on so that hopefully, it will save you some grief.
Jodi Bee's Bakes – 7 Church St.
I am really sad that to include this one here. The original owner, I hear was amazing but the quality of customer service seems to be lacking since her departure from the business. The girl who rang me out forgot to charge for something, not once but twice. I could see if it was crazy busy but we were the only customers at the time. If that wasn't bad enough, she did not put the cap to my drink on tight and when I put it down on our table, it went tumbling over, spilling everywhere. The girl from behind the counter went to look for a cloth to help but the owner or manager called her back over to talk to her. I picked up what I could with napkins. No additional help was given. The food was not that great except for the frosting on the cupcake. It was sweet and minty, which gave me hope but the cake itself, was dry. I can say with great confidence, that personally, I will never go back. The idea behind this cute, little bakery is fantastic but the execution is horrible.
Salem Beerworks – 278 Derby St.
Another disappointment. I used to go here quite a bit because it was the restaurant opened the latest. After a day of readings, getting a decent meal is always a moment of happiness. This place, so not worth the effort. Even though, they say they are opened til 12:30 AM, they start to rush you out the door at midnight, if not before. It always appeared to me that the servers would fight over which table would take us. The food is good but the service sucks and the management does not care. After multiple bad experiences, we decided to email the manager who wrote back an almost nasty response. Conclusion, they do not care if people are not happy with their lack of smiles and courtesy.
Fatima – 6 Hawthrone Blvd.
This one….please just take my advice and don't. There are plenty of good readers in stores throughout the city. Pick one. Any one…except this one.
The Ugly.
Oh no, did you think that ugly was bad? I visited this diner the other week and really enjoyed it. The waitress was slightly annoying but meant well. The food arrived and made it all better. What I like most about this diner is that they have created unique dishes. I ordered the Elvis Waffle and was not disappointed at all. I know it sounds like bacon, waffle, chocolate and peanut butter might be tough to handle on top of a big, fluffy Belgian waffle but it was simply delish! Coupled with a Raspberry Mocha coffee and this gal was pretty much in heaven. But word of caution, you lovely choice of coffee may very well arrive in…. well, an ugly mug of course.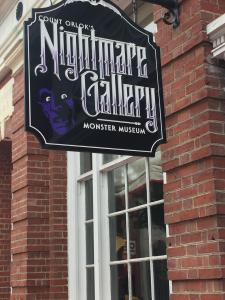 If we are talking ugly, then you won't want to miss this museum. Formally located on Derby Street, Count Orlok's Nightmare Gallery features a new and impressive space with monsters galore. They boost a huge collection of props from movies and more. There are some wax figures and a unique gift shop to boot. I promise that you will find more than witches here.