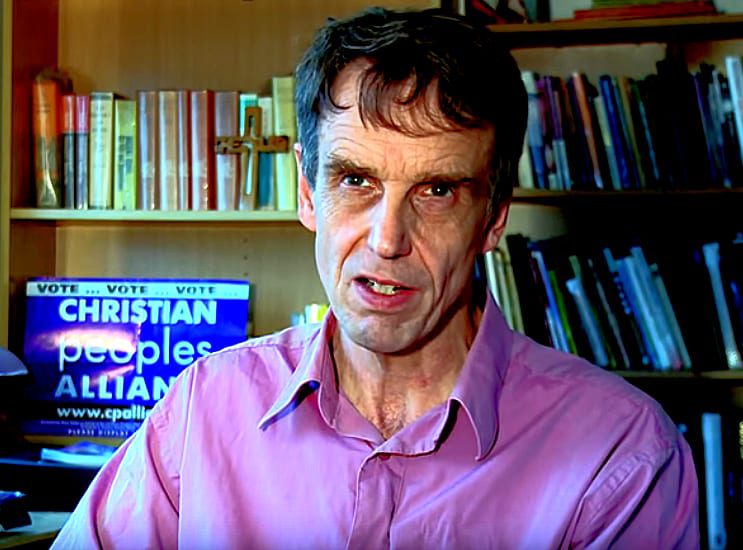 SID Cordle, above, leader of the Christian Peoples Alliance, is not the sharpest tool in the shed. In fact he's so stupid he cannot grasp the fact that an exclusion zone means that you cannot enter an area, subject to a Public Spaces Protection Order (PSPO), to cause trouble.
In 2018 Ealing Council in west London was compelled to introduced the UK's first  buffer zone around the Marie Stopes centre to keep anti-abortion zealots from  harassing women visiting the centre. A year later, the Good Counsel Network  which had been holding vigils outside the clinic, challenged the PSPO in court – and lost.
The court heard the situation "generated an atmosphere of tension", and clinic users had reported "intimidation, harassment and distress".
It's now been reported that Cordle is "amazed" that he's been fined £100 for breaching the exclusion zone.
Cordle was fined under Section 28 of the anti-social behaviour, crime and policing act 2014, for placing anti-abortion leaflets in two entrances to the building.
Speaking to Premier Christian News,  an angry and bewildered Cordle said he was "amazed" to receive the fine as he "did not speak to anyone" whilst in the exclusion zone. He argues that the purpose of PSPOs is being misused at the clinic to "clamp down on all opposition to abortion."
It was never the intention of Parliament, when they introduced the anti-social behaviour, crime and policing act that their PSPOs should relate to people depositing leaflets somewhere.
The PSPO states that it is in place to prevent people entering the clinic from being in any way harassed.
Cordle says he doesn't believe his actions are in breach of these terms and the penalty is a "gross injustice."
I didn't speak to anybody going into the clinic, I'd certainly not breached what they said was the purpose of the public space protection order – to prevent anyone being spoken to who was entering the clinic. I don't believe I have broken the law.
Cordle says he will pay the fine but plans to take the matter up with Parliament.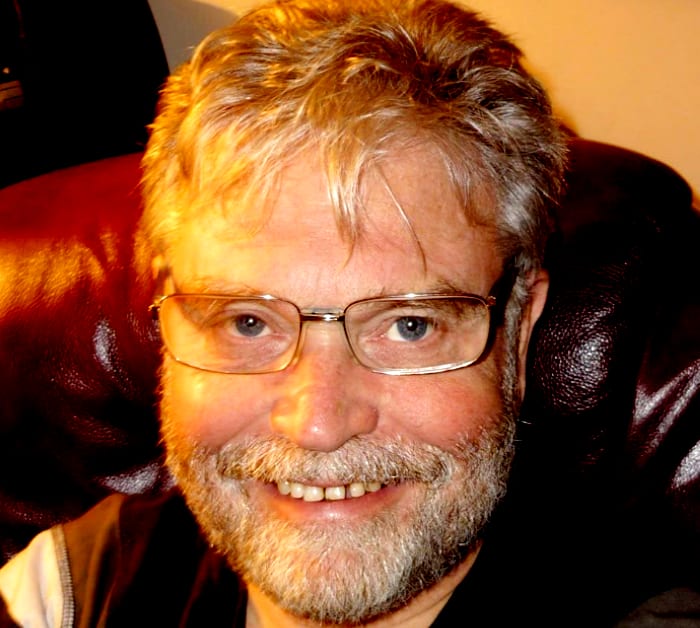 So, what do we know about the Christian Peoples Alliance? First, one of its key members is a far-right lunatic called John Allman, above, an ardent supporter of gay conversion therapy and a devout opponent of LGBT lessons for kids. The Brexiteer calls such lessons "the queering of primary schools."
Second, Cordle is very definitely unhinged. From Wiki:
In May 2014, during the EU elections, under questioning from Andrew Neil on the BBC Daily Politics programme Cordle said that it was possible that recent storms in the UK could have been caused by God, saying, "I think all Christians believe that God does, and can do, things with nature. A lot of Christians believe God is angry over 'gay marriage' and God can show that anger if he wants to."
In May 2017, on the Daily Politics show, Cordle was accused of "embarrassing" himself and described as a "bigot" by journalist Owen Jones after claiming that marriage's sole purpose was the procreation of children. Presenter Jo Coburn was forced to ask Cordle to allow Jones to speak on several occasions, however Cordle accused Jones of being "insulting" and claimed Coburn's reluctance to allow him to respond to Jones as being "fake news".
Third, the party – launched in 1999 – has signally failed to get a member of parliament elected, and in the 2019 general election managed to attract just 6,486 votes. The Official Monster Raving Loony Party, on the other hand, got 9,739 votes.
Despite the fact that people find his party as palatable as a dead skunk in the middle of the road, Cordle says on the CPA website:
As the leader of the Christian Peoples Alliance since 2012 I'm glad to say we are now growing as a party.  We already have almost 100 candidates lined up working in their areas and standing for election at different levels. But we need more.  Only when we have 500 candidates ready to stand in a General Election will we become a real option for Government.  Our party is standing 100% for Christian values at every level be it protecting the family, protecting life from conception or caring for the poor.

Our policies are fully costed and I commend them to you. The nation needs a Christian option and we need you to help us.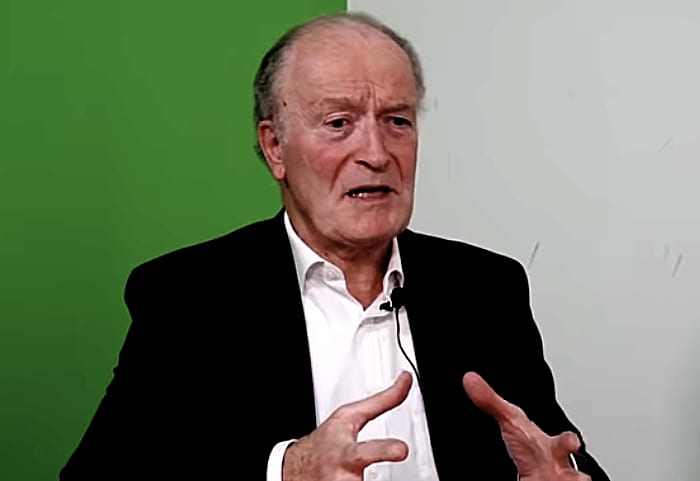 The party's previous leader was Alan Craig, above. In 2011 he was criticised for comparing gay rights activists to Nazis in the Church of England Newspaper. In 2013 Craig became the spokesperson for a campaign group against same-sex marriage called "Gay Marriage No Thanks", and compared same-sex marriage to child abuse.
• If you wish to report any typos/incorrect info in this piece, please email me at barry@freethinker.co.uk
If you'd like to buy me a cup of coffee – and boy, do I get through a LOT of coffee keeping this site active – please click this link.