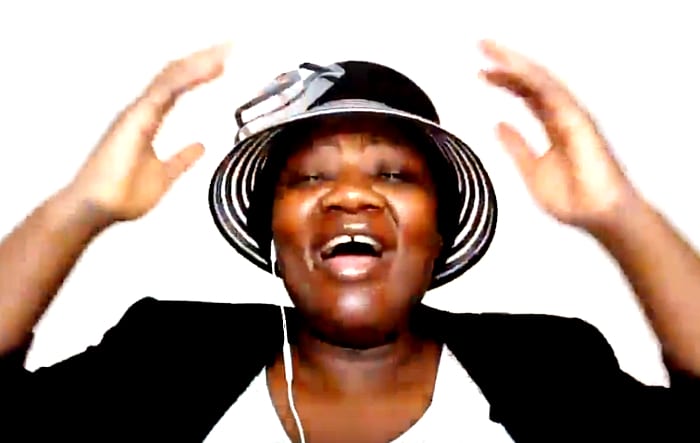 STELLA Immanuel, above, a Houston medic who rocks back and forth in front of video cameras and screeches out hosannas and Jesus' name, became the darling of right-wing Christian conspiracy theorists after Donald Trump retweeted a video showing her praising hydroxychloroquine and saying that face masks aren't necessary to stop transmission of COVID-19.
Immanuel's crackpot views were brought to the attention of millions of Americans this week by a variety of news outlets.
The Daily Beast, for example, homed in on her assertion that gynecological problems like cysts and endometriosis are in fact caused by people having sex in their dreams with demons and witches.
She's also claimed in one of her many YouTube videos that scientists had plans to develop a "vaccine" to make it impossible for people to become religious.
They found the gene in somebody's mind that makes you religious, so they can vaccinate against it.
If only …
The Daily News meanwhile focused on her threat to bring down Facebook, which removed her video touting hydroxychloroquine as a "cure" for COVID-19.
She declared on Twitter that Jesus Christ would destroy Facebook's servers if her videos weren't restored to the platform, saying:
Hello Facebook put back my profile page and videos up or your computers with start crashing till you do. You are not bigger that God. I promise you. If my page is not back up face book will be down in Jesus name
In the clip, allegedly filmed during a "White Coat Summit" in front of the Supreme Court in Washington, DC, the self-proclaimed "Deliverance Minister" is seen standing with a group of doctors who praised hydroxychloroquine and said how masks and lockdowns are not needed to stop the spread of COVID-19.
According to the Texas Medical Board, Immanuel is a licensed pediatrician — and also a recognised religious minister.
She refers to herself as "God's battle axe and weapon of war."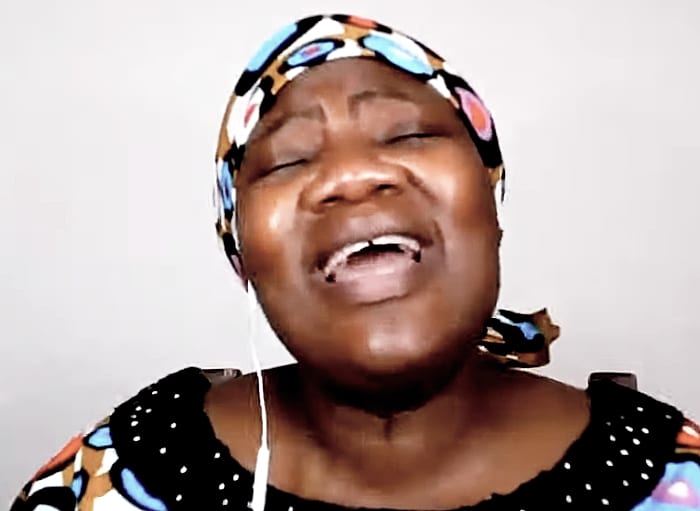 Immanuel was born in Cameroon and received her medical degree in Nigeria. In a GoFundMe legal defence fund, which swelled from just $90 to $1,616 hours after her speech, Immanuel claims, without offering any proof, that members of a Houston networking group for women physicians are scheming to take her medical licence away over her support for hydroxychloroquine.
Her GoFundMe page has since been taken down.
Among her other bizarre claims is that the American government is run in part by non-human reptilians. She said in a 2015 sermon:
There are people that are ruling this nation that are not even human.
Now THAT I can believe, looking at Trump.
This info was apparently relayed to her by a "reptilian spirit" she described as "half-human, half-ET."
It won't come as a surprise that Immanuel has also used her pulpit to preach hatred of LGBT people. Shortly before the Supreme Court legalised gay marriage, she warned her flock that gay marriage meant that "very soon people are going to be seeking to marry children" and accused gay Americans of practicing "homosexual terrorism."
The Daily Beast's Matt Wilstein concluded his article by saying:
Now Immanuel is angling for the key rite of passage for any budding MAGA-world personality: a visit to the Trump White House. Late Monday night, Immanuel tweeted that she was open to meeting the President.
She tweeted:
Mr President I'm in town and available. I will love to meet with you.
A "Support for Stella Immanuel" Facebook page has been launched, and has so far gained 157 members.
• If you'd like to buy me a cup of coffee – and boy, do I get through a LOT of coffee keeping this site active – please click the link below.
I'd love a cup of coffee