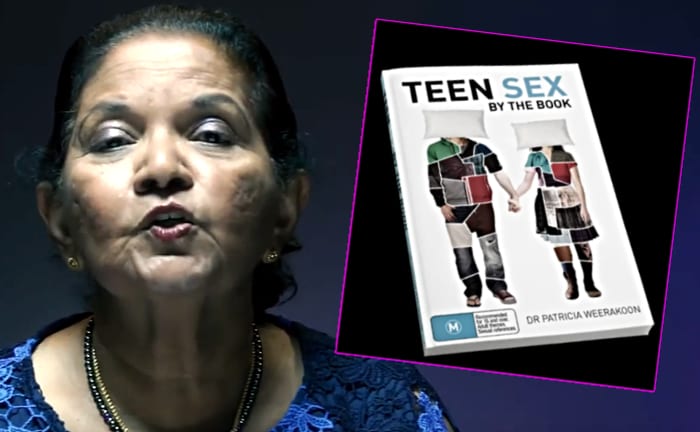 AN abhorrent faith-based 'sex education' booklet, written by a fundamentalist Christian sexologist, Dr Patricia Weerakoon, above, has been removed from Moreton Bay Boys' College in Brisbane after row broke out over its hateful contents.
The removal of the book was reported by the Courier Mail (£) which said this in an op-ed: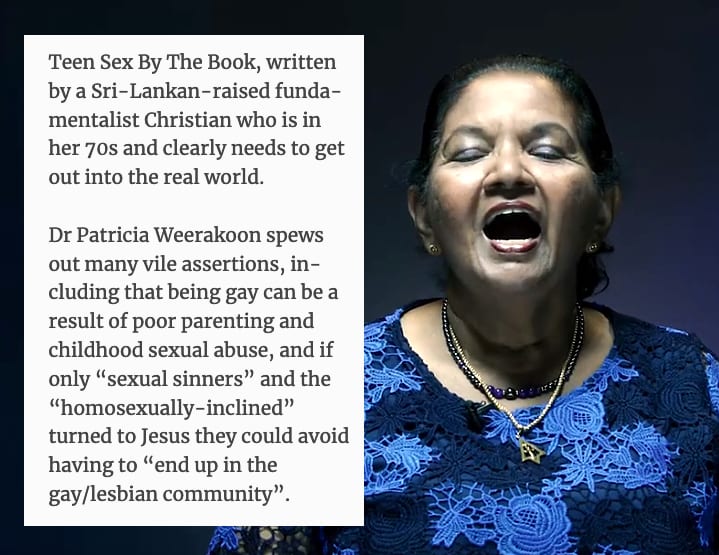 This is the second time that Teen Sex by the Book has run into trouble. Back in 2015 it was one of three books banned by Australia's Department of Education because they potentially breached the Children and Young Persons (Care and Protection) Act 1998 as well other legislation.
At the time, Anglican Church leaders were reportedly furious over the ban. Castle Hill Liberal MP Ray Williams, whose electorate covers much of Sydney's "Bible belt", said he was requesting an urgent explanation on the book ban from Education Minister Adrian Piccoli.
Several Anglican leaders in my community have contacted me today saying they are completely shocked at the heavy-handed, reactionary response of the department by demanding these books be removed.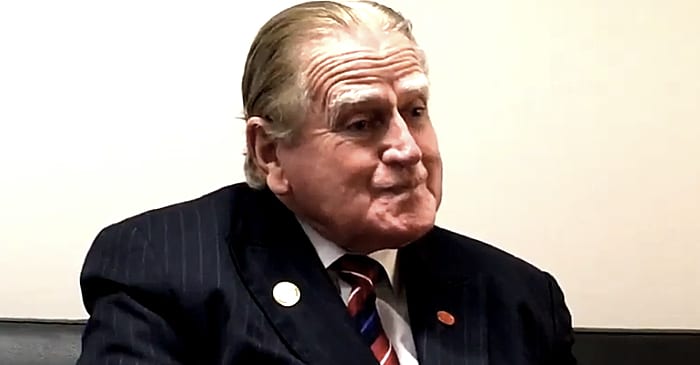 Powerful Christian Democrats crossbencher and swivel-eyed homophobe Rev Fred Nile, above, said he wanted Piccoli to immediately reverse the ban.
I think its disgraceful that books that teach traditional Christian teachings in scripture classes have been banned.
In 2016 a magistrate ruled that saying "fuck Fred Nile" was not a criminal offence.
Pink News revealed that, when asked why Moreton Bay was still using the handbook, the head of college, Andrew Holmes reportedly said it contained:
Thought-provoking statements used as a springboard for discussion.
Umm .. discussions that include asking students to consider whether "God hates homosexuals" and links homosexuality to poor parenting and childhood sexual abuse.
The private college, which charges $13,670 for a year's tuition, received $4,021,571 in government funding between January and December 2018.
The 64-page booklet says people who "struggle with sexual sin" are deserving compassion but that:
Doesn't mean approval and definitely not celebration of an ungodly lifestyle.
The teaching material is clearly "homophobic and incites hate," a mother of a Year 10 student told the Courier Mail.
The school should be teaching acceptance, consideration and kindness, especially now as same-sex marriage is legal. It's outdated and very sad and it should be taken off the syllabus.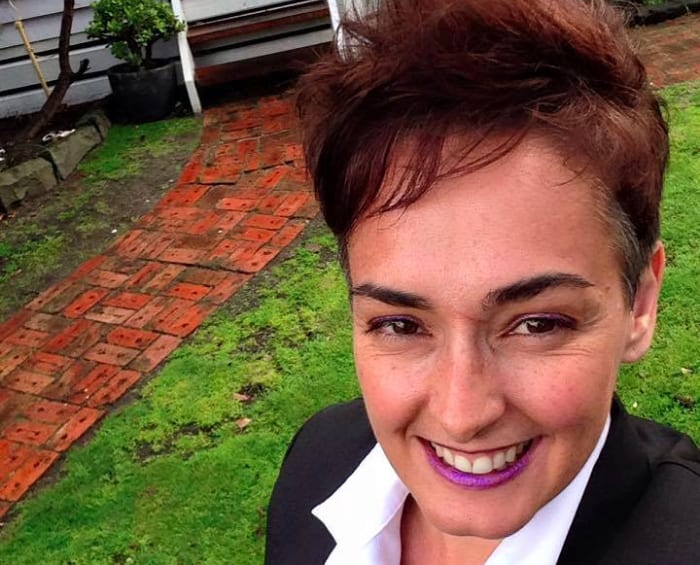 The book was also condemned by leading Australian sexuality educator Deanne Carson, above, who said the school should stop using it immediately.
In the conclusion to a critique of the booklet she wrote in a 2015 and published by The Rationalist, Carson said:
Teen Sex by the Book does not meet the NSW Department of Education and Communities Sexual Health guidelines. It does not meet industry standards or best practices.While some of the content is factually accurate, it is presented in such a fashion as to encourage discrimination against non Christian youth, but particularly sexually active, same-sex attracted and gender diverse teens.

It places undue scrutiny on girls' sexual behaviour (perceived or lived) and excuses boys from being held responsible for acts of coercion or sexual violence. It seeks to encourage young people to break bonds with confidantes who are not Christian and actively proselytises.

There is enough evidence contained in reports such as those in the appendix to this document that this type of sexuality education is not of industry standard and could actively worsen health outcomes for students subjected to this curriculum. My recommendation is that schools cease using this curriculum immediately.
The college says on its website:
Christian spirituality is the underlying inspiration that epitomises our philosophy and approach at Moreton Bay Boys' College. We are under the guidance of the Uniting Church in Australia and warmly welcome boys from all backgrounds and faiths who are open to participation in our Worship services and Religious Education programme.

There is a Christian ethos within our teaching and learning, and there are two particular areas that are important to us as a Christian school: Collective Worship and Religious Education lessons.
I'd take that as a warning to keep kids as far away from the place as it's possible to get.
• Please report any typos/errors to barry@freethinker.co.uk
If you'd like to buy me a cup of coffee – and boy, do I get through a LOT of coffee keeping this site active – please click the link below. I
I'd love a cup of coffee