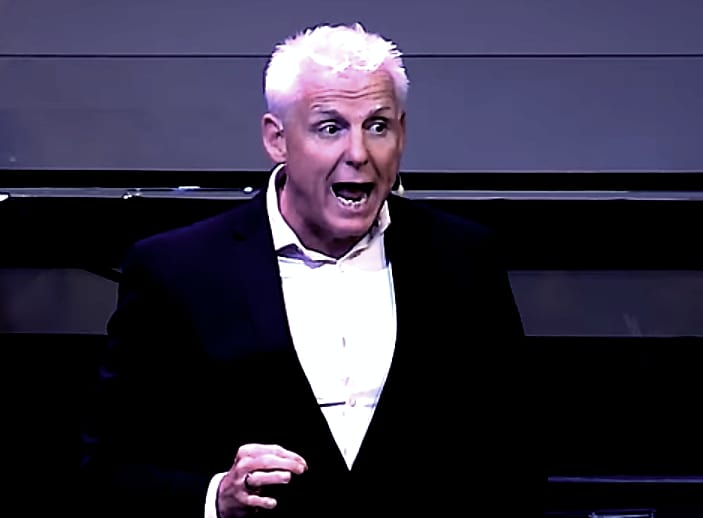 WHEN pastor Robert Henderson, above, of the Radiant Church in Waco, Texas, claimed a week ago that Ruth Bader Ginsburg died after he prayed for her removal from the US Supreme Court, he was left reeling by a flurry of negative headlines.
So the Trump-lovin', swivel-eyed loon was was forced to backtrack, saying in a video message posted to the Robert Henderson Ministries Facebook page that:
We do not claim that we caused Judge Ginsburg's death. We do not celebrate or revel in anyone's death including her death.

But he suggests that that Ginsburg's rulings were an affront to bible-believing, anti abortion Christians, and that her death opens the way to a more conservative Supreme Court.
We as believers want to see God's will done and God's will established in and from the highest court of our land.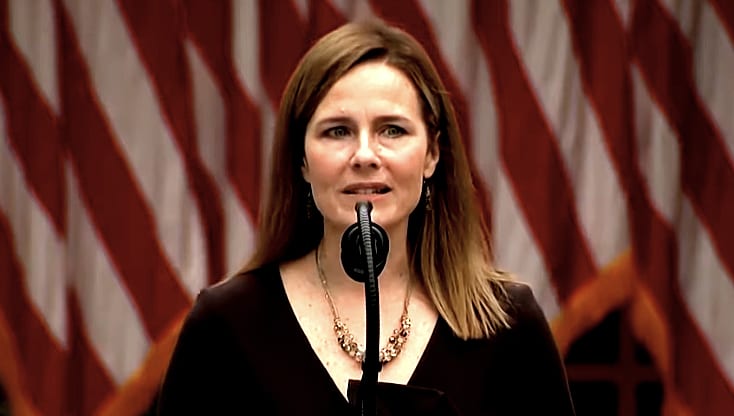 That prayer may well be answered shortly as a result of Trump's nomination of Catholic zealot Amy Coney Barrett, above, to to replace Ginsburg,
Commenting on Henderson original statement that "Ruth Bader Ginsburg has passed away … That's no accident", Bud Kennedy of the Fort Worth Star and Telegram wrote:
Besides the egotistical fantasy that his prayer somehow affected Ginsburg's 11-year battle with pancreatic cancer, I think Brother Henderson might have missed the point.
The evangelicals I know believe in life. They don't brag about death.
He pointed out that this isn't the first time Henderson has claimed to be "God's associate judge."
At a Virginia church, he told about a 2016 dream about Trump calling him personally asking him to "expose Hillary Clinton."
"I prayed," he said, "and Hillary Clinton's campaign withered away."
Henderson's comments show Trump's supporters are not solely mainstream evangelicals, said a respected fellow Wacoan, professor Thomas S. Kidd of the Institute for Studies of Religion at Baylor University,
Trump's believers include followers of "prosperity gospel" televangelists such as Paula White-Cain and ministers like Henderson, affiliated with the spinoff New Apostolic Reformation.
That alliance is a "marriage of convenience which is sometimes embarrassing to mainstream evangelical leaders," Kidd wrote.
"The claim that one's prayers led directly to the death of a Supreme Court justice would be considered offensive and peculiar among most evangelical leaders," he added.
• Please report any typos/errors to barry@freethinker.co.uk
If you'd like to buy me a cup of coffee – and boy, do I get through a LOT of coffee keeping this site active – please click the link below.
I'd love a cup of coffee