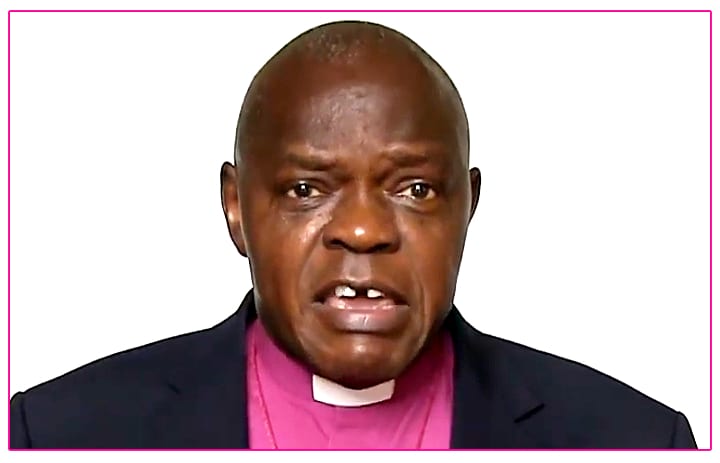 FOLLOWING outrage expressed over the failure of the UK Government make a retired Archbishop of York a life peer the BBC reports today that Downing Street has backed down and Dr John Sentamu, above, is now expected to be made a lord 'imminently.'
Earlier, Premier Christian News reported that church leaders and politicians were "outraged" that Sentamu, 71, had not automatically received a peerage that would allow him to continue sitting in the House of Lords – despite retiring as the Archbishop of York in June.
Christian MP Jonathan Reynolds piled in and lambasted the Prime Minister:
Boris Johnson has made several completely indefensible appointments to the House of Lords, but now says there is no room for John Sentamu?
Labour MP, David Lammy, pointed out that race may be a factor in the situation and tweeted:
No.10 broke precedent and snubbed Britain's first black archbishop for a peerage because it says the House of Lords is too large, but it made room for Ian Botham, Claire Fox and Theresa May's husband. Blatant institutional prejudice #BlackLivesMatter.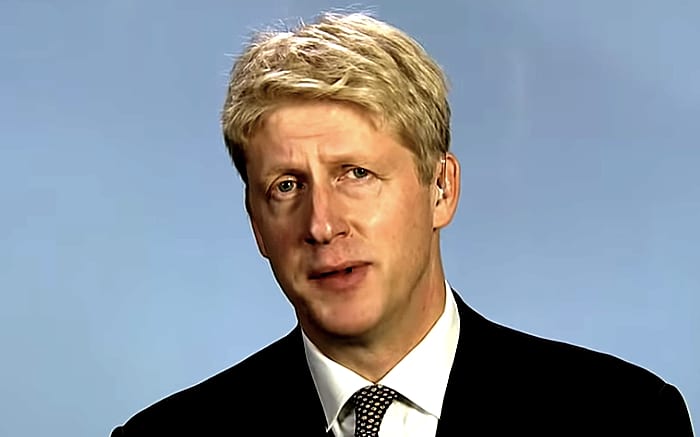 The PM also found place in the Lords for his brother Jo Johnson, above – and was promptly accused of cronyism.
Although archbishops don't have an automatic right to life peerage, Sentamu's predecessor, Lord Hope, and former Archbishop of Canterbury Rowan Williams, were both made life peers when they left their church roles.
Meanwhile, Lord Woolley, founder of Operation Black Vote, told The Times:
John Sentamu is a hero and a role model not just to black Britain but to Great Britain. The fact that he has not been afforded a peerage is nothing short of scandalous. Given the deluge of peerages to friends and family, of which not one was black, I sincerely hope this is an oversight that will be rapidly corrected.
Operation Black Vote claims just 12 of the 794 peers in the House of Lords are black.
According to The Times, Downing Street told Sentamu in June that he was in the running for a life peerage. However, on July 31 he received a phone call from a government representative saying that he wasn't chosen and will have to wait for the next round.
The Government told The Times that Sentamu was dropped because the size of the House of Lords needs to be reduced.
In reporting the about-face, the BBC said that a Whitehall source claimed the kerfuffle arose after "a procedural hold up with the House of Lords Appointments Commission."
In a report published at the beginning of this year, the All-Party Parliamentary Humanist Group pointed out that 26 bishops of the Church of England receive automatic places in the House of Lords.
The speaker of the House of Commons has to appoint a Church of England chaplain. The Church of England opens proceedings each day by leading prayers. Parliament governs the Church – through its approval of Church measures, through the ecclesiastical committee, and through questions in the House of Commons …

These arrangements in themselves mean Parliament has not kept pace with the changing reality of the UK. But the problems don't stop there. The 26 bishops don't just speak and vote on legislation, sometimes changing the outcome of votes, but they also have privileged speaking rights over other peers – when a bishop wants to speak, others are expected to give way.

And they are specially consulted on legislation by the Government prior to it being brought before Parliament, just like the various political parties, but unlike any other religious or belief group.
Interesting fact: Iran, which styles its form of government as an "Islamic republic", is the only other country in the world with reserved places for religious leaders.
• Please report any typos/errors to barry@freethinker.co.uk
If you'd like to buy me a cup of coffee – and boy, do I get through a LOT of coffee keeping this site active – please click the link below.
I'd love a cup of coffee