ON THE same day that Canada announced planned legislation to outlaw conversion therapy (October 1), UK-based Christian Concern ran a lengthy piece warning that Canada was 'on the brink of criminalising Chistianity.'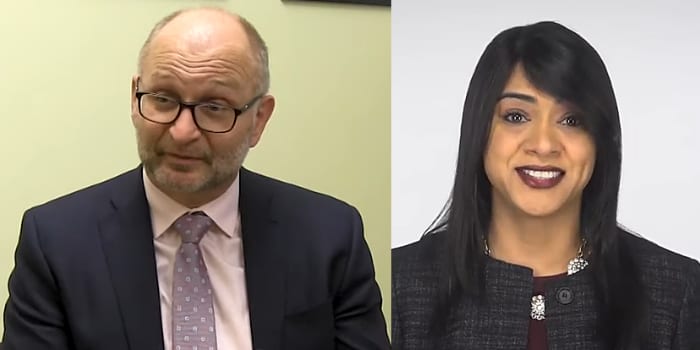 It said that the proposed legislation – introduced by David Lametti, Minister of Justice and Attorney General of Canada, and Bardish Chagger, Minister of Diversity and Inclusion and Youth, above, would:
Remove meaningful personal choice by imposing the affirmation and promotion of homosexuality and/or gender transition as the only acceptable form of counsel, guidance or treatment – especially for children experiencing gender identity distress.

Under the cover of outlawing barbaric and harmful 'treatments' that no-one actually practices, a radical and ideologically pagan view of sexuality and gender is enforced by making the definition of 'conversion therapy' so wide (including spiritual, medical and psychological supports) that youth with unwanted feelings or addictions would have no choice but to have 'treatments' that either reinforce these unwanted feelings and addictions, or permanently alter their bodies.
But here's the thing: It is clearly stated on the Department of Justice's website that changes to Canada's criminal code outlawing conversion therapy:
Would not apply to those who provide support to persons questioning their sexual orientation, sexual feelings or gender identity (such as teachers, school counsellors, pastoral counsellors, faith leaders, doctors, mental health professionals, friends or family members).
Yesterday, when I posted a piece about the proposed legislation on the The Pink Humanist's website, I suggested that faith groups, probably the only ones left who practice conversion therapy, were being let off the hook. Today, I learned that I'm not the only one which thinks that way.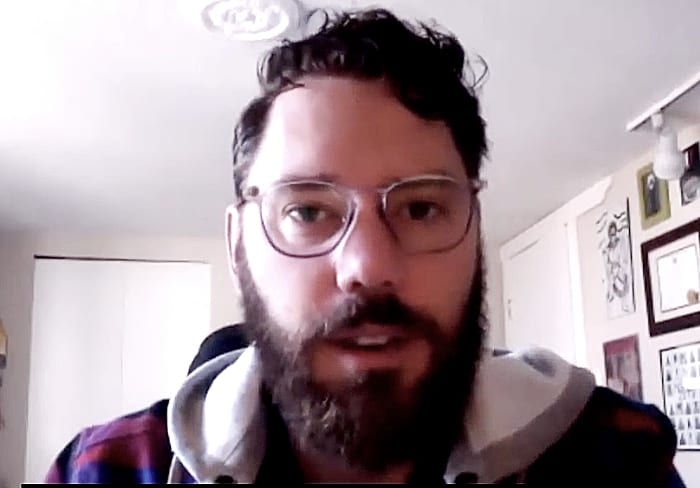 Back in April, The Toronto Observer highlighted the negative effects of the practice on Jonathan Brower, above, who said that that the government's inability to create legislation against "religious communities or theology" does not afford full protection to LGBTQ Canadians.
It's very hard to see that this legislation will impact some of these, like really sneaky organisation.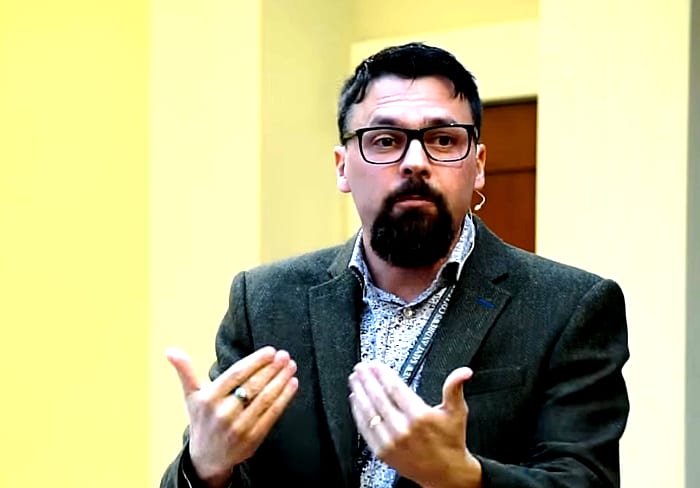 Despite that, the Wilberforce Academy's Dr Joe Boot, above, writing for Christian Concern, persisted with his "persecuted Christian" narrative:
Bill C-8 [it's actually now C-6] states clearly in its preamble: 'conversion therapy … is based on and propagates myths and stereotypes about sexual orientation and gender identity, including the myth that a person's sexual orientation and gender identity can and ought to be changed.

Clearly here, Biblical truth (cf. 1 Cor. 6: 9-11) and the historic teaching of the church concerning human sexuality are condemned as myth and Christ's call to repentance from sexual sin is overtly rejected.  

Justice Minister David Lametti explained his rationale for the ban, saying: 'Conversion therapy is premised on a lie, that being homosexual, lesbian, bisexual or trans is wrong and in need of fixing. Not only is that false, it sends a demeaning and a degrading message that undermines the dignity of individuals.'

So, on the authority of Mr. Lametti, God's Word, the authority of Christ, the teaching of the universal Church and centuries of normative understandings of the human person are dismissed as lies to be overthrown, with resisters cast into prison.
Christian Concern, founded by the ghastly Andrea Minichiello Williams, is by no means the only organisation attempting to sow panic over Bill C-6. Here's a rancid package of rampant paranoia and outright lies from the Campaign Life Coalition:
Organizations that provide help to people struggling with gender confusion and same-sex attraction will be threatened with closure in Canada … or arrest. These include the Catholic ministry Courage and the Evangelical ministry Exodus Global Alliance.
 
Churches and denominations that affirm the biblical view of sexuality and gender may come under police investigation, and pastors and ministry leaders could be arrested. Bill C-6 prescribes up to two years in jail for those who publicly offer help for transgender and homosexual adults who want to change their behaviour or lifestyle, and up to five years in prison for providing such help to minors.
 
Parents who attempt to counsel their children to resist or overcome their gender confusion or same-sex attraction will face up to five years in jail. If parents refuse to facilitate their children's request to take puberty-blockers and cross-sex hormones in preparation for mutilating sex change surgery, parents will face up to five years in jail. The same penalty applies if parents bring their children to someone else for counselling.
 
Books, magazines, brochures, podcasts, YouTube videos, web pages, and other publicly-available resources that offer help for transgenders and homosexuals to overcome their unwanted feelings can be censored and seized under Bill C-6. Police are also empowered to wiretap the phones of suspected 'offenders' (i.e. parents, priests, psychologists, family doctors, socially-coneservative groups, etc.).
 
Even the simple message that transgenders and homosexuals can be forgiven and healed could be censored, if that message were proclaimed through a public medium. And those sharing that message could face up to two years in jail.
 
Though some claim the purpose of Bill C-6 is to prevent violence against LGBT individuals, this is clearly not the case. Our Criminal Code already outlaws harassment, abuse, forced confinement and assault. Our Human Rights Code already prohibits discrimination.
 
Rather, Bill C-6 is designed to eliminate certain politically-incorrect ideas, beliefs, and viewpoints from Canadian society by entrenching a totalitarian law in our Criminal Code. This law will discriminate against Evangelicals, Catholics, Jews, Muslims, Social Conservatives, and anyone who holds to a traditional view on sexuality and gender. This law will also discriminate against ex-LGBT individuals. It is a form of thought-control and political suppression.
 
This bill is completely unacceptable in a free and democratic society. Second only to the 1969 legalization of abortion by Trudeau's father, this is the most dangerous law ever proposed in Canadian history. It must be stopped!
So what will Bill-C6 actually outlaw if passed? Here's this from the Department of Justice:

• Please report any typos/errors to barry@freethinker.co.uk
If you'd like to buy me a cup of coffee – and boy, do I get through a LOT of coffee keeping this site active – please click the link below.
I'd love a cup of coffee