THE predominantly godless city of Dunedin, a centre of advanced health education in New Zealand, is about to get a new state-of-the-art hospital, but planners yesterday (Tuesday) brushed off demands that it should include a Christian chapel.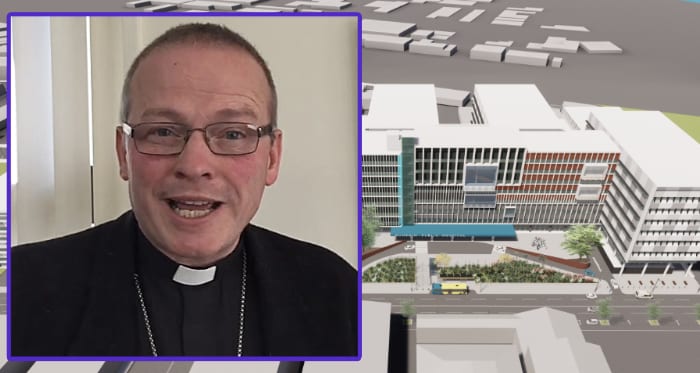 This has infuriated a bunch of Christian leaders, including the Anglican Bishop of Dunedin, Stephen Benford, inset above, who signed a petition asking that a specifically Christian chapel be included in the rebuilding of the existing Dunedin Hospital rather than a proposed multi-faith centre.
According to this report, the centre is supported by Southern District Health Board staff who said the trend nowadays is is for multi-faith centres in new hospitals. Besides, there was not enough space or money for both.
The petition was signed by 52 people, mainly leaders of Presbyterian congregations across the South. They demanded that a Christian chapel and an office for chaplains be a priority for the new hospital.
The signatures were attached to a letter which calls for a "discernable Christian presence" in the new hospital. Among the signatories is Leith Valley Presbyterian Church minister the Rev Richard Dawson, who said:
Hospitals and the health systems in which they operate can largely be said to be an invention of the church and they certainly rely on values espoused by the church throughout its 2000-year history.

More than this, however, is the concern that the Christian faith will not be primarily represented within a city founded on Christian principles and a country in which, still, the largest group of people claiming religious adherence are Christian.
When the Health Board swiftly rejected the petition yesterday Dawson threw a wobbly.
I have had virtually no response from them [the board] at all to our petition, and their ability to consult with the wider public seems to be negligible. It's a deep disappointment.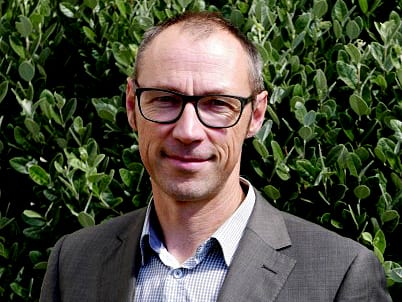 The New Dunedin Hospital Programme Director Hamish Brown, right, said in a report that the new multi-faith centre would provide a holistic, spiritual place reflective of a growing diversity of population and spiritual needs. Favouring one faith above others could lead to a perception of inequity, he said.
And here the kicker: His report noted that between the 2006 and 2018 censuses the number of Otago people who identifed as Christian dropped from more than half (54.1 percent) to about a third (33.4 percent).
Those identifying with no religion rose from 38.8 percent in 2006 to 55.8 percent in 2018.
Overall, more than half of New Zealanders (55 percent) do not identify with any main religion. One in five have "spiritual beliefs" (20 percent) whilst more than one in three (35 percent) do not identify with any religion or spiritual belief.
A third of Kiwis (33 percent) identify with Christianity (either Protestant or Catholic), whilst another 6 percent identify with other major religions. These results show that New Zealand is a largely secular nation.
• Please report any typos/errors to barry@freethinker.co.uk
If you'd like to buy me a cup of coffee – and boy, do I get through a LOT of coffee keeping this site active – please click the link below.
I'd love a cup of coffee