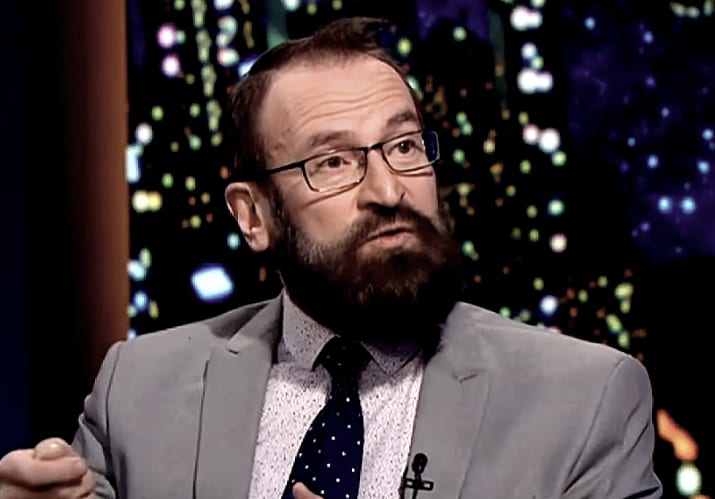 József Szájer, above, a founder member of Hungary's hugely homophobic ruling Fidesz party, got himself arrested last Friday after trying to escape from what police bluntly described as a 'gangbang'.
It wasn't the sexual nature of the gathering that alarmed the authorities, but the fact that it violated Belgium's tough COVID-19 restrictions.
Oh, and drugs were involved.
Szájer, according to Deutsche Welle, was one of the architects of that Hungary's controversial new ultra-conservative constitution. He was a long-serving member the European Union parliament – until Sunday when he announced his resignation.  On Tuesday the far-right politician said:
I regret to have broken the lockdown rules, that was irresponsible of me, and I will accept the sanctions that result.
Wiki reveals Szájer is married to Tünde Handó, a justice on the Constitutional Court of Hungary – and that he was outed as gay in 2015  by Alliance of Free Democrats member Klára Ungár.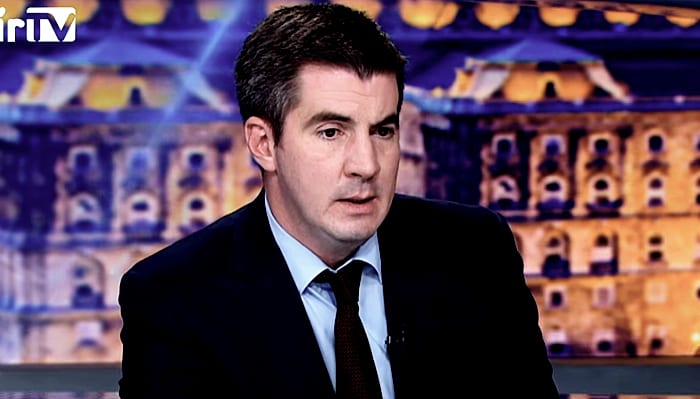 Ungár also exposed Máté Kocsis, above, a fellow member of Fidesz, as gay. Kocsis brought a defamation lawsuit against Ungár, but lost in appeal. Szájer did not react to the statement.
Reports of what precisely happened at the Brussels party vary but Belgian media outlets have widely reported that the event in question was in fact an orgy, with at least at least two people in attendance possessing diplomatic immunity.
Prosecutors originally noted that one individual, presumably Szájer, was apprehended while attempting to flee the premises. Unable to provide ID, he was escorted home, where he produced a diplomatic passport.
Prosecutors say he had bloodied hands, perhaps from injuries sustained attempting to flee the scene. Police also found drugs in his possession, though Szajer has denied they were his:
Memes are quickly being generated. Image via Twitter/Bogdan Wiśniewski

According to the police they found an ecstasy pill, but it is not mine, I have no knowledge [of] who placed it [and how].

Sarah Durant, a spokeswoman for the Brussels Public Prosecutor's Office, said.
A report was drawn up for S.J. for violation of narcotics legislation.
Szájer described his behaviour as  "strictly personal," and asked people not to let it reflect badly on Hungary or his party.
GQ takes up the story:
Turns out it was quite the soirée. After responding to calls of a 'night-time disturbance' at a central Brussels apartment, authorities discovered not canapés and glasses of bubbles, but 24 naked men, including several diplomats.
Police told local newspaper La Dernière Heure.
We interrupted a gangbang.
Szájer, who had been seen fleeing along a gutter outside the building, took the number of partygoers to a raucous 25 – far above the country's four-person limit on private gatherings, imposed last month.
Writing for GQ, Jake Millar said:
After apologising for his actions, Szájer said the incident was "strictly personal" – something he presumably wished to keep a private matter between him and the two dozen other men involved. Isn't it always the way? The most vehemently anti-gay and homophobic figures are the ones who find themselves with their pants down – often literally.
Millar pointed out that just last week, the Hungarian government voiced opposition to an EU policy that would have bolstered women's and LGBTIQ rights. In November, Szájer's Fidesz party proposed banning adoption for same-sex couples, and earlier this year voted to end legal recognition of trans people.
They are just the latest in a series of developments under Hungary's increasingly authoritarian Prime Minister Viktor Orbán, whose government has been criticised by human rights groups for stoking hostility towards the LGBTIQ community. Same-sex marriage is not legal in the country, and last year a group of 'experts' appeared in a prime-time broadcast on Budapest TV to promote the long-debunked virtues of gay-conversion therapy – a cruel practice that was recently banned in Victoria …

Szájer is far from alone in his predicament. In fact, he joins a long list of those who have passed so much judgement on others, while pursuing extracurricular activities of their own.

Last year, McKrae Game, the founder of America's largest gay-conversion ministry, stepped down after more than 20 years when he revealed the therapy apparently hadn't stuck: he himself was gay. 

Then there's conservative US senator Ralph Storey who regularly voted to curtail gay and trans rights until he was found in a motel room with a 17-year-old boy in 2018 and sentenced to 15 years in prison on child sex trafficking charges. In 2017, stridently anti-gay US politician Wes Goodman resigned after being caught having sex with a man in his office, and subsequently faced a number of other allegations of sexual misconduct.

In August, Jerry Falwell Jr, an avid Trump supporter and the leader of evangelical Christian college Liberty University, was forced to resign from his role as president after questions arose about the relationship between him, his wife and their pool boy. Classic stuff.

Of course, this is no time for schadenfreude. There should be no rejoicing in these men's downfall. But it's not hard to see that for the 'family values'crowd who insist on discriminating against others, the biggest lesson from all this might well be the simplest. That at the end of the day, everyone is different. And what you get up to in the bedroom is really entirely up to you – and the 24 other men in there with you.
So, how bad is homophobia in Hungary?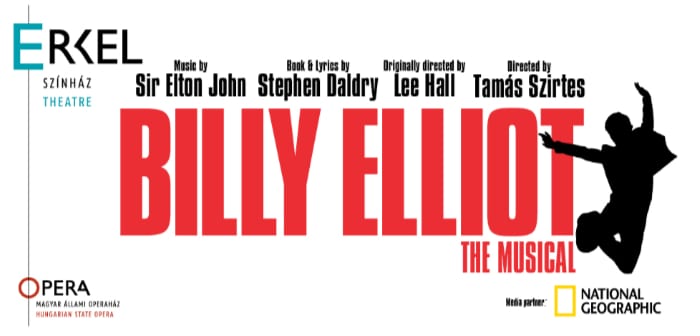 In 2018 The Hungarian State Opera House was forced to cancel 15 performances of the musical Billy Elliot after right wing media branded it as:
A propaganda tool for homosexuality.
The musical is based on the 2000 film of the same name, which tells the eponymous story of a boy growing up in a depressed northern English mining town in the 1980s who eschews boxing to pursue his passion for ballet.
An op-ed in Magyar Idők newspaper says the story "could turn children gay". The article also suggests the musical promotes a "deviant way of life" that goes against the demographics needs of the country.
The propagation of homosexuality cannot be a national goal when the population is getting older and smaller and our country is threatened by invasion.
Update:

Hungary's Prime Minister, Viktor Orbán is well pissed off.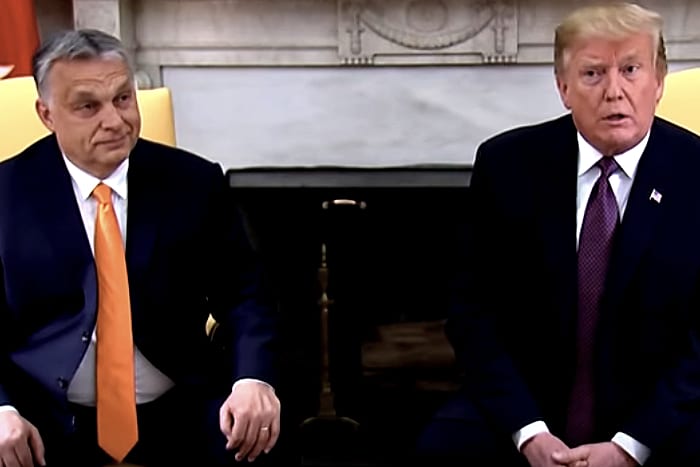 Speaking this afternoon, Orbán – pictured last year with Trump , who described him as a champion of Christian values who is "highly respected all over Europe" –  tersely said:
What our representative, József Szájer, did has no place in the values of our political family. We will not forget nor repudiate his 30 years of work, but his deed is unacceptable and indefensible
The Fidesz grouping in the European parliament commended Szájer's resignation.
He made the only right decision. We acknowledge his decision, just as we acknowledge that he has apologised to his family, his political community and to the voters.
David Manzheley, the organiser of the gathering, said:
I always invite a few friends to my parties … We talk a bit, we drink something – just like in a cafe. The only difference is that in the meantime we also have sex with each other.
He added that guests had been "completely naked" at the time of the raid.
Belgian police have opened a case against those present for violating lockdown rules, as well as against Szájer for possession of drugs. But the "gay orgy" element is the one receiving the most attention, mainly because Szájer has played a key role as part of a right-wing government that has enacted numerous pieces of anti-LGBT legislation.
In 2011, Szájer boasted that he had drafted Hungary's new constitution on his iPad, including a clause that explicitly defined marriage as between a man and a woman. He dismissed a question from a journalist who asked how he could refer to it as "a 21st-century constitution" when it did not guarantee LGBT rights.
Szájer said:
It depends how we interpret the 21st century. I don't think that the traditional concept of marriage has changed just because we came into another millennium.
In a programme on the pro-government Pesti TV, host Zsolt Jeszenszky criticised liberals for making "a huge political deal out of a sex scandal" and praised Szájer's statement of apology. He also insinuated, as did many other pro-government commentators, that the scandal or arrest could have been a setup by unnamed enemies of Hungary's government.
Hat tip: BarrieJohn
• Please report any typos/errors to barry@freethinker.co.uk
If you'd like to buy me a cup of coffee – and boy, do I get through a LOT of coffee keeping this site active – please click the link below.
I'd love a cup of coffee