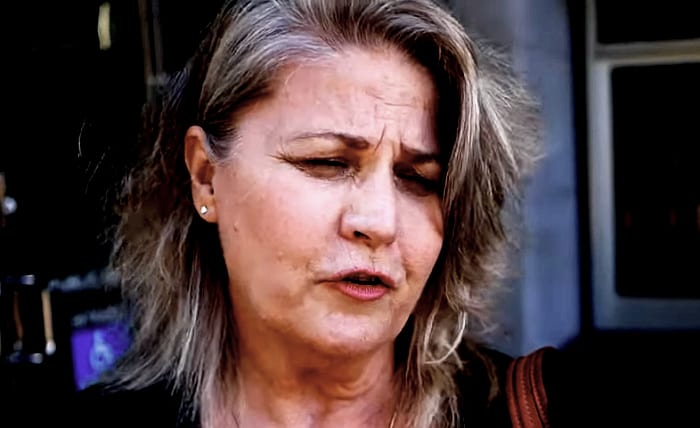 WHEN Sandra Merritt, above, became a Christian in her 30s, she could never have imagined that her 'pro-life' fanaticism, which inspired her to help 'expose wrongdoings' by reproductive health services organisation Planned Parenthood, would lead to a world of woe – and a massive legal bill.

Merritt, from southern California, worked as an "undercover agent" alongside Catholic David Daleiden, founder of the Center for Medical Progress (CPM), to record and publish several videos back in 2015 that purportedly exposed Planned Parenthood's "practice of trafficking aborted baby body parts in exchange for donations."
In an interview with Lifeline Magazine in 2017, Merritt made a promise to Dr Mary Gatter, Medical Director at Planned Parenthood Los Angeles:
Mary, when you are out of business and the pro-life movement is out of business, when Roe v. Wade is overturned and abortion is illegal, pro-lifers will chip in and buy you a Lamborghini.
Now "pro-lifers" are being asked to chip in to help CPM cover its legal fees.
Oh, the irony.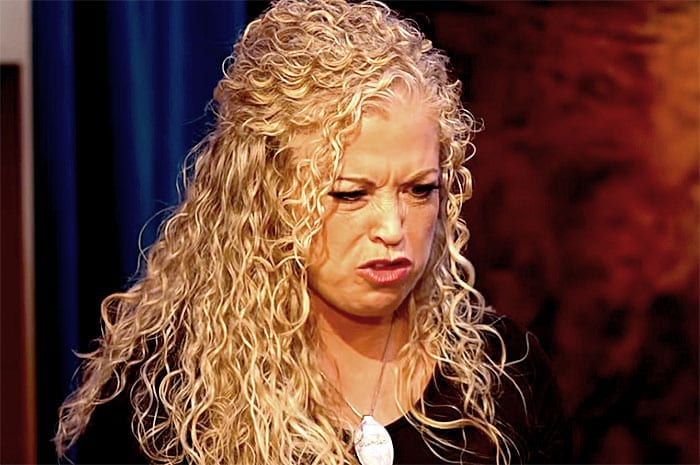 In 2016, Planned Parenthood launched a lawsuit against CPM, sparking a long-running legal battle that took a "distressing" turn at the end of December when, according to deranged "Activist Mommy" Elizabeth Johnston, above, "pro-abortion" US District Court Judge William Orrick III ordered Merritt to pay more that $13 million in attorney fees and costs as well as over $2 million in damages to Planned Parenthood.
My reading of the judgement is that the actual amount is $14,816.034.70.
According to Wiki:
The CMP released edited videos of the discussions which made it appear as if Planned Parenthood intended to profit from fetal tissue, although the full unedited videos instead showed that Planned Parenthood requested only a fee to cover costs without any profit.

A grand jury in Harris County, Texas took no action against Planned Parenthood, but indicted Daleiden and a second CMP employee on felony charges of tampering with governmental records and attempting to purchase human organs.

The charges were dropped six months later, but in March 2017 Daleiden and the second CMP employee were charged with 15 felonies in California – one for each of the people whom they had filmed without consent, and one for criminal conspiracy to invade privacy. Planned Parenthood also sued the CMP and Daleiden for fraud and invasion of privacy, asserting that the videos were deceptively edited to create a false impression of wrongdoing.
In her report of the judge's ruling, Johnston alleged that:
Throughout the six-week trial, Judge Orrick specifically influenced the way the jury considered the issues and blocked them from watching many of the recorded conversations in the undercover videos. Orrick also told members of the jury they couldn't look at this as a First Amendment case, where freedom of speech and the press could be considered as a defense.

However, Merritt and Daleiden acted according to the parameters of California recording law and no other citizen journalist or journalism organization has ever been charged with a crime for undercover recordings made in the public interest. The San Francisco jury decided in favor of the abortion giant on each count, including RICO (Racketeer Influenced and Corrupt Organizations), and awarded more than $2 million in damages.
Johnston revealed that, back in 2017, Liberty Counsel requested that Orrick recuse himself from the case over his ties to Planned Parenthood and the fact that his wife "is a vehement pro-abortion activist."
She quoted Liberty Counsel's Chief Litigation Counsel Horatio Mihet as saying of the decision:
[It] adds insult to the profound injury inflicted by Planned Parenthood on those who exposed its misdeeds. Planned Parenthood deserves scorn and criminal prosecution for its barbaric practice, not millions of dollars in reward. We are asking the higher courts to right this wrong as part of our ongoing efforts to vindicate Sandra Merritt for her courageous work in exposing the truth about Planned Parenthood.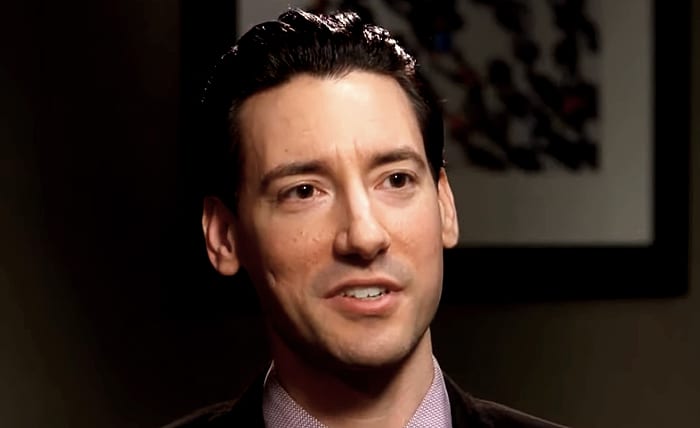 Truth? The truth is that Daleiden, above, and Merritt sneaked into numerous Planned Parenthood meetings and other abortion rights gatherings and shot undercover videos of their attempts to buy foetal material. Planned Parenthood successfully argued that the videos were heavily edited to unfairly show workers agreeing to sell foetal material for profit, which the group says it does not do.
The videos led to three congressional inquiries and criminal investigations in at least 15 states.
In May, 2020, Daleiden filed a lawsuit against California Attorney General Xavier Becerra and former Attorney General, now Vice President-elect Kamala Harris, claiming Harris conspired with Planned Parenthood to violate his civil rights by prosecuting him for his undercover investigation.
This report indicates that Merritt was not solely ordered to pay the legal fees and damages. The judge's order was against CPM itself.
• Please report any typos/errors to barry@freethinker.co.uk
If you'd like to buy me a cup of coffee – and boy, do I get through a LOT of coffee keeping this site active – please click the link below.
I'd love a cup of coffee