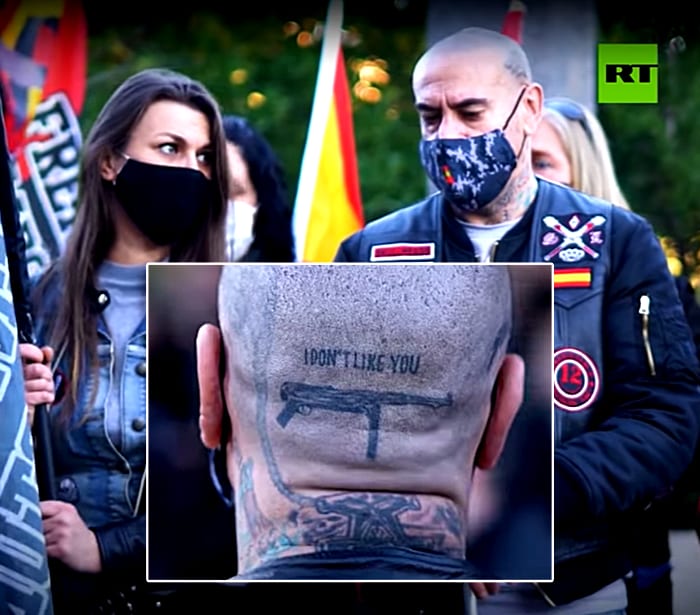 THE Prosecutor's Office of Madrid has opened an investigation to determine whether anti-Semitic proclamations made during a march last Saturday can be punished as a hate crime.
According to El Pais, during the march to honour the Blue Division – a military unit of volunteers sent by Spanish dictator Francisco Franco to support Adolf Hitler's invasion of the Soviet Union during the Second World War – Jews were blamed for pretty much everything that these fascist knuckle-draggers believe is wrong with the world.
In a video shared online by the digital magazine La Marea, a young woman is seen at a lectern with a microphone surrounded by dozens of people carrying neo-fascist and Nazi symbols and paraphernalia.
She is heard saying that:
The enemy is always going to be the same albeit wearing different masks: the Jew.
She adds:
Because there is nothing that is more true than this statement: the Jew is to blame, the Jew is to blame, and the Blue Division fought for this.
She later states that communism is:
A Jewish invention to pit the workers against one another.
The Federation of Jewish Communities in Spain (FCJE) has called on the Prosecutors's Office to investigate the event, saying that it considered the march to be:
Unconscionable in a country with rule of law and full democracy for these serious accusations to go unpunished.
It pointed out that in July 2020 Spain joined the International Holocaust Remembrance Alliance:
Which considers accusations against the Jews of being blameworthy for any event to be Antisemitic.
The FCJE and the Platform against Antisemitism and the Movement against Intolerance said that they will use "all the legal means" at their disposal to bring these events to the attention of the justice system.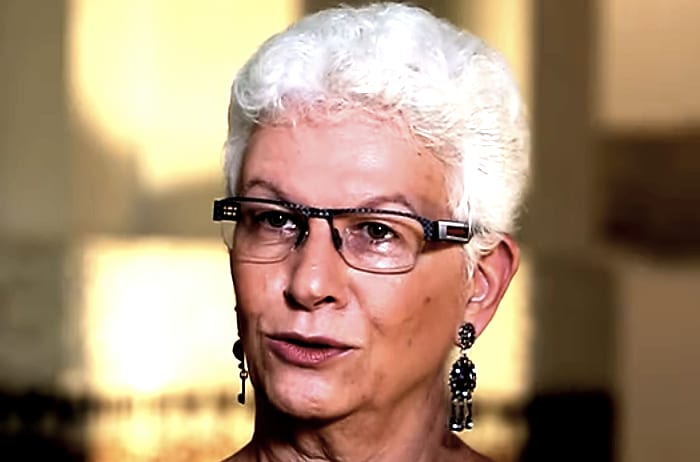 The Israeli ambassador in Spain, Rodica Radian-Gordon, wrote on Twitter that the:
Antisemitic proclamations made in the homage to the Blue Division in Madrid are disgusting and cannot have a place in a democratic society. Education and learning the truth about history is the way to avoid the past repeating itself.
• Please report any typos/errors to barry@freethinker.co.uk
If you'd like to buy me a cup of coffee – and boy, do I get through a LOT of coffee keeping this site active – please click the link below.
I'd love a cup of coffee