AMONG the tsunami of headlines that followed Trump's impeachment acquittal, this has to be most bizarre: 'Romney: impeachment row with fellow Republican was about "boxers or briefs."'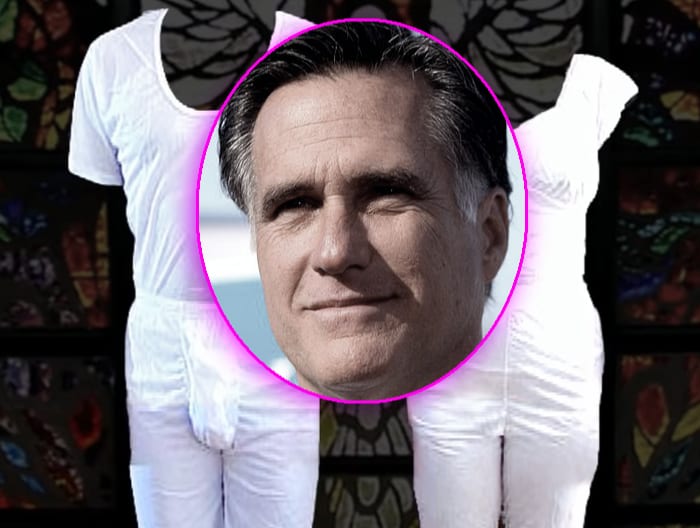 The Guardian reported today that there had been a "fierce exchange" between Mormon Mitt Romney, inset, and Republican colleague Ron Johnson of Wisconsin in the Senate chamber. This row, insisted Romney, was not about whether witnesses should be called in Donald Trump's impeachment trial but concerned the age-old question: "Boxers versus briefs".
Romney was one of five Republicans to vote for the calling of witnesses.
Johnson was among 45 who still backed the former president.
Quoting Jason Donner, a Fox News producer, Andrew Desiderio, a Politico reporter, tweeted:
Ron Johnson turned to Mitt Romney and was upset with him, even pointing at him once. Johnson was visibly upset … They were going back and forth with [Alaska senator Dan] Sullivan in the middle of them. I heard Johnson tell Romney, 'Blame you.' Voices were definitely raised.
Romney sought to downplay the argument, telling reporters it was about underwear preferences.
We were arguing about boxers versus briefs.
As an observant member of the Church of Jesus Christ of Latter-Day Saints, Romney has been seen to wear a "temple garment" under his clothes. Some public figures have been condemned for mocking the two-piece underwear as "magic Mormon underpants".
Members of the church regard such mockery as prejudiced and offensive.
Hat tip: R W
• Please report any typos/errors to barry@freethinker.co.uk
If you'd like to buy me a cup of coffee – and boy, do I get through a LOT of coffee keeping this site active – please click the link below.
I'd love a cup of coffee