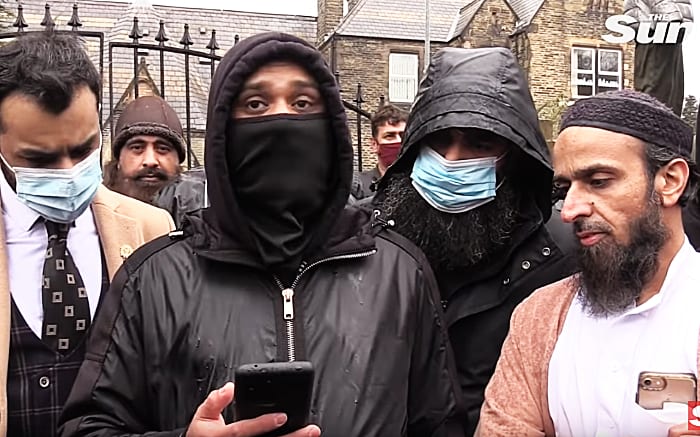 A YORKSHIRE school this week came under siege by angry Muslims demanding the sacking of a teacher who showed pupils a cartoon that lampooned the 'noble' prophet Mohammed.
Batley Grammar School immediately issued an apology, and said the teacher had been suspended – a move blasted by the National Secular Society's Chief Executive Stephen Evans. He insisted that protest:
Was an attempt to impose an Islamic blasphemy taboo on a school. Teachers must have a reasonable degree of freedom to explore sensitive subjects and enable students to think critically about them.

Schools will understandably want to promote community cohesion and inclusiveness. But this cannot be achieved by pandering to religious groups who wish to dictate what can and cannot be taught.

And the school's weak response will fuel a climate of censorship, which is brought on by attempts to force society as a whole to accommodate unreasonable and reactionary religious views.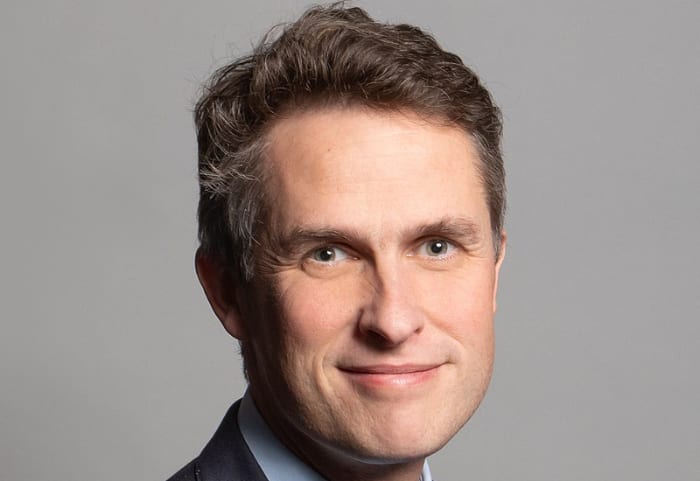 According to The Independent, Education Secretary Gavin Williamson, above, stepped into the row and condemned the "completely unacceptable" protests that reportedly involved death threats against the teacher.
At least 50 demonstrators congregated outside the school on Thursday, with images on social media showing the crowd partially blocking the road.
The protests were organised after numerous media reports suggested that the cartoon had originally been published by French satirical magazine Charlie Hebdo and was shown during a religious studies class.
However, in a YouTube interview, Mohammad Sajad Hussain, founder, trustee and CEO of a charity called Purpose for Life, claimed the image was of the prophet with"a bomb in his turban" and that the school was:
Teaching blasphemy and insulting two billion Muslims around the world.
He was most likely referring to an image created by Danish artist Kurt Westergaard and published in 2005 in the Jyllands-Posten.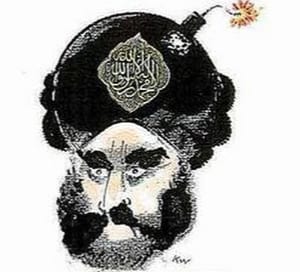 It sparked protests across the Muslim world and Westergaard received multiple death threats.
According to this report, he said:
I have no problems with Muslims. I made a cartoon which was aimed at the terrorists who use an interpretation of Islam as their spiritual dynamite.
The school's headteacher, Gary Kibble, apologised and said an investigation had been launched.
Williamson defended the school, saying:
It is never acceptable to threaten or intimidate teachers. We encourage dialogue between parents and schools when issues emerge. However, the nature of protest we have seen, including issuing threats and in violation of coronavirus restrictions are completely unacceptable and must be brought to an end.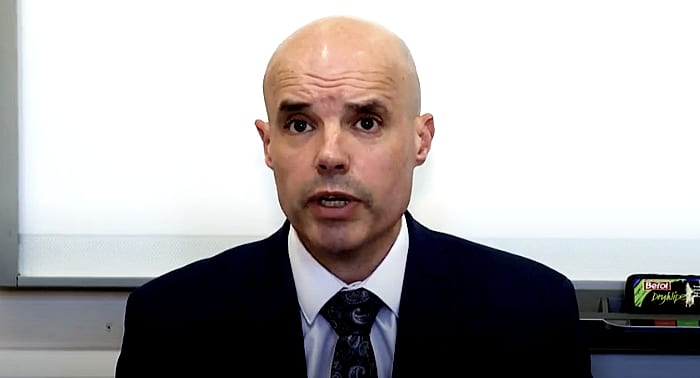 Earlier, headteacher Gary Kibble, above, said the school:
Unequivocally apologises for using a totally inappropriate resource in a recent religious studies lesson. The member of staff has also given their most sincere apologies.

We have immediately withdrawn teaching on this part of the course and we are reviewing how we go forward with the support of all the communities represented in our school. It is important for children to learn about faith and beliefs, but this must be done in a sensitive way.

The member of staff has been suspended pending an independent formal investigation.
Dr Abdul Shaikh, a local academic in Batley and Muslim activist, told PA:
I was shocked like many Muslims in the town that Muslim school children's religious sensitivities were completely ignored by the school teacher who decided to show an offensive image that lampooned the noble Prophet Muhammad.

Every Muslim around the world holds the Prophet in the highest esteem. I feel that the school should be allowed to complete their investigation in due course and find a fair and adequate solution that satisfies first and foremost Muslim pupils, their parents and the wider Muslim community in Batley.

This situation should not be allowed to happen again for the sake of community cohesion in the area.
Meanwhile, it's reported here that protestors outside school have warned they will return to the school gates "every day" until the 29-year-old teacher, said to "be in hiding", is sacked.
Hat tip: BarrieJohn
• Please report any typos/errors to barry@freethinker.co.uk
If you'd like to buy me a cup of coffee – and boy, do I get through a LOT of coffee keeping this site active – please click the link below.
I'd love a cup of coffee