A Polish court has been accused of giving the green light to anti-Catholic sentiment by acquitting three women accused of the 'profanation' of Our Lady of Częstochowa, better known as the Black Madonna.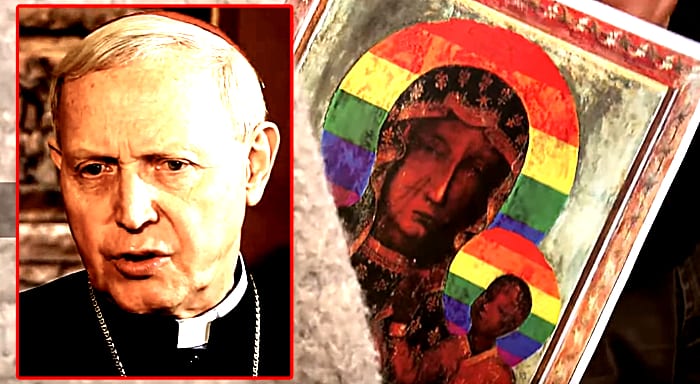 In a statement issued this week following the acquittal, Catholic bishops – including Piotr Libera of Płock, inset above – expressed "pain and sadness" over the fact that the judge in a case that attracted global attention, found that the activists did not intend to offend religious sensibilities or to insult the venerated image of the Virgin Mary, housed at the Jasna Góra Monastery in Częstochowa.
Libera and two cohorts said in a March 3 statement that they strongly disagreed with with the ruling.
The statement, according the Catholic News Agency, said:
It is with pain and sadness that we have accepted the verdict of the District Court in Płock, dated March 2, 2021, in the case concerning the profanation of the image of Our Lady of Częstochowa in our city, in April 2019.

We note that the actions involved in the court proceedings clearly violated the social order and – in their essence – contradict the idea of tolerance claimed by the perpetrators.
The Płock bishops added:
We do not agree with the verdict, which has already been described by many as the state's open consent to actions against the Catholic religion, the honour of the Mother of God and objects of devotion associated with her, as well as the feelings of Catholics.

We express our deep hope that the court of second instance, in accordance with the law, will speak out against this profanation, restoring the disturbed sense of justice.
A day later Catholic Action in the Diocese of Płock also condemned the verdict, and expressed its "utmost concern". It said that its members:
Cannot come to terms with the sentence of the court, which can be interpreted as consent to openly and publicly offend the feelings of believers and to profanation of the Jasna Góra image of the Blessed Virgin Mary.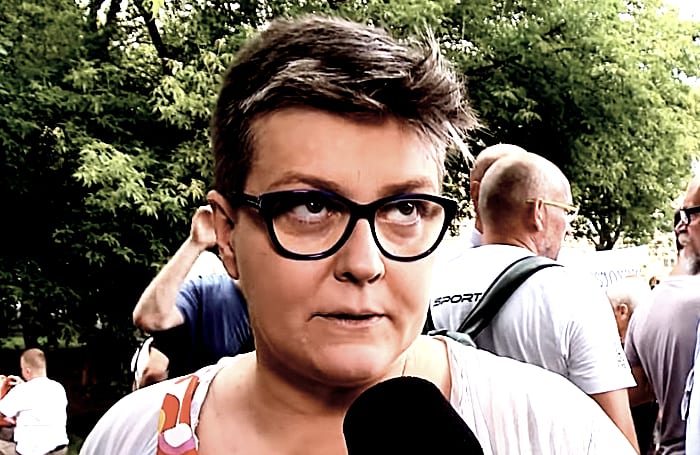 One of the accused, psychotherapist Elżbieta Podleśna, above, said the prosecutor's office was likely to appeal against the verdict.
If it does, Poland's reputation for being a country enslaved by Catholic bigotry, will face another round of international ridicule.
• Please report any typos/errors to barry@freethinker.co.uk
If you'd like to buy me a cup of coffee – and boy, do I get through a LOT of coffee keeping this site active – please click the link below.
I'd love a cup of coffee