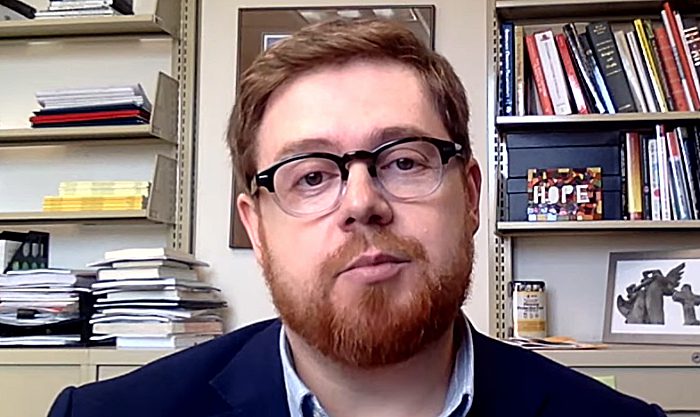 AS Executive Director of the Humanitarian Disaster Institute at Wheaton College, Illinois, psychologist Jamie Aten, above, has spent years helping his fellow evangelicals to deal with disasters ranging from hurricanes to floods.
But advocating vaccines to halt the spread of a deadly pandemic has turned him into a pariah in evangelical circles, and yesterday he was forced to alert police of threats he now receiving.
He wrote on Twitter:
How's your Monday going. Mine started with having to file a police report in response to the increasing number of threats I'm getting for encouraging white evangelicals to get vaccinated against COVID-19.
Aten told told Religion News Service he'd filed a report with the sheriff's office in DuPage County, Illinois, where he lives, after getting an email claiming his work on vaccines was:
Punishable by death.
The email was part of a pattern of communications from people furious over Aten's work helping Christian groups and churches respond to the COVID-19 vaccine. The threats intensified after he spoke to The New York Times about the need for evangelicals to be vaccinated, saying:
If we can't get a significant number of white evangelicals to come around on this, the pandemic is going to last much longer than it needs to.
One threat warned that encouraging white evangelicals to get vaccines would :
Eventually lead to the murdering of all mankind.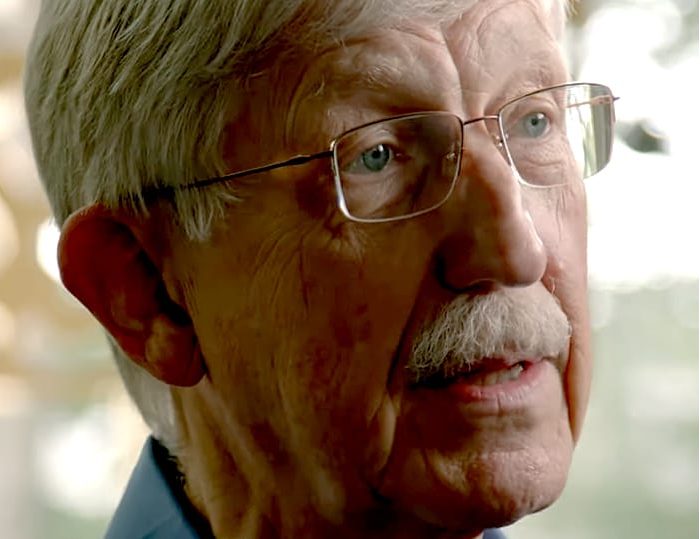 Among other pro-vaccine evangelicals who are being targeted is Dr Francis Collins, above, Director of the National Institutes of Health. During a webinar titled "Evangelicals & COVID-19 Vaccine" held yesterday (Tuesday) by Wheaton College, Collins said:
Brothers and sisters, this is really a moment of love for your neighbor.
Collins was put on the virtual panel by Russell Moore, Southern Baptist Ethicist, and Timothy Dalrymple, President of Christianity Today.
Collins said:
It's not just about making that decision for yourself; It's also about being able to do something for your neighbor.
Co-hosts of the on-line conference, Aten and Kent Annan, who jointly run the Disaster Agency, recently launched an Evangelicals for COVID-19 Vaccine petition after research showed white evangelicals were less likely to vaccinate than others groups of Americans.
When asked how to advise pastors whose churches are divided over vaccines, Moore advised patience with those who are still learning enough about the vaccine to get it, as well as those studying conspiracy theories.
It takes a balance, it takes patience with people who are struggling at the same time and who are not keeping the rest of the community trapped by what someone is reading online what someone is talking about on Facebook. It's a very difficult balancing act.
Moore, President of the Ethics and Religious Freedom Commission for the Southern Baptist Convention, later spoke of moral and theological concerns about the vaccines, particularly possible links to abortion.
There is no concern here that someone is morally involved in abortion by taking any of these vaccines.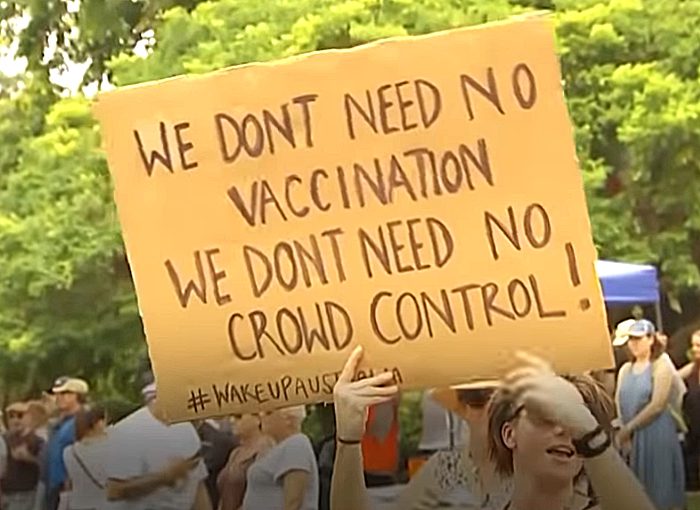 White evangelicals are the religious group most hesitant to get COVID-19 vaccines, with just over half (54 percent) saying they are likely to get vaccinated, according to Pew Research.
Faith leaders can play a key role in helping the US reach "herd immunity," a recent survey from the Public Religion Research Institute found. That's especially true for white evangelicals, the survey found. And given the size of the evangelical population, getting them on board with vaccination is crucial.
Evangelicals have also viciously turned on preacher Franklin Graham, who in a very rare display of common sense said that that Jesus would approve of the vaccine. One furious anti-vaxxer wrote:
I just lost all respect for you spreading such garbage as saying Jesus would have taken that vaccine, that is a devilish lie!
Aten fears that, like masks before them, vaccines have become another symbol of the culture wars. Which he finds ironic, given that the vaccines were developed during Trump's administration.
A year ago, masking was the new way to mark your tribalism – who you were, what you were for or against. Now, the vaccine is becoming that for some people.
• Please report any typos/errors to barry@freethinker.co.uk
If you'd like to buy me a cup of coffee – and boy, do I get through a LOT of coffee keeping this site active – please click the link below.
I'd love a cup of coffee