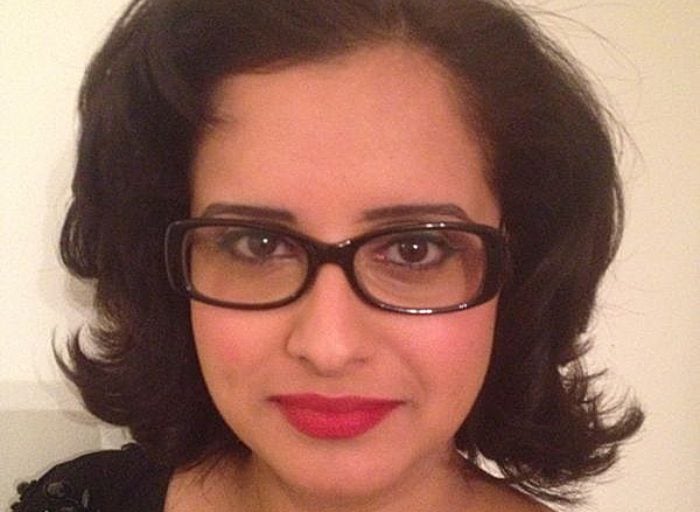 ISLAMIC crybabies in the UK town of Slough are demanding the resignation of Labour Cllr Sabia Akram, above, in the wake of her support for a teacher forced into hiding after he showed a cartoon of the 'prophet' Mohammed during a lesson at Batley Grammar School in Yorkshire.
The Slough & South Bucks Observer reported that on Friday protesters gathered for the third time outside Slough Borough Council building demanding the resignation of the deputy leader, who is a Muslim.
What incurred their wrath is that Akram said in a Facebook post that she was "shocked and saddened" to see the Batley Grammar School teacher and his family forced into hiding after receiving death threats over showing the cartoon in a religious studies class.
While not defending the teacher's "disrespectful" actions, Cllr Akram said he should be forgiven for his mistake, not threatened to be killed.
Her Facebook page has since been deleted.
She also called for Muslim leaders not to condone those who are sending threats to the teacher and those protesting outside the school gates, disrupting pupils learning.
In her Facebook post, she wrote:
To the teacher, if you need to leave Batley which I wouldn't blame you! Come to Slough. We'll welcome you and your family.
Some interpreted the post as a signal by Akram of her support of a "blasphemous" teacher and a petition was launched calling for her to resign her leadership role. More than 1,300 people signed it.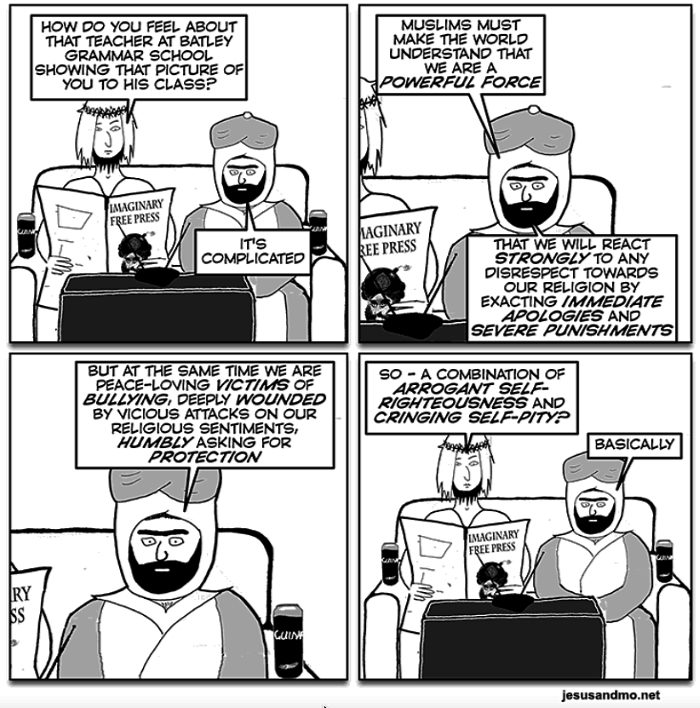 The petitioner said:
Anyone who disrespects our Prophet (pbuh) has no position in our lives but Councillor S has used her political position by welcoming him to Slough and offering to share her accommodation.

As Councillor S is our Deputy Leader I'm totally against what she has stated. I'm a labour member and don't wish to see this evil person as my leader and ask for her immediate resignation.
Before deleting her Facebook page, Akram did apologise for "any hurt" her previous posts caused and did not mean to cause "great offence" to anyone, nor to undermine the 'prophet' and his esteem.
It should be noted that a petition in support of the Batley teacher reached 50,000 in March, soon after protests erupted outside the school.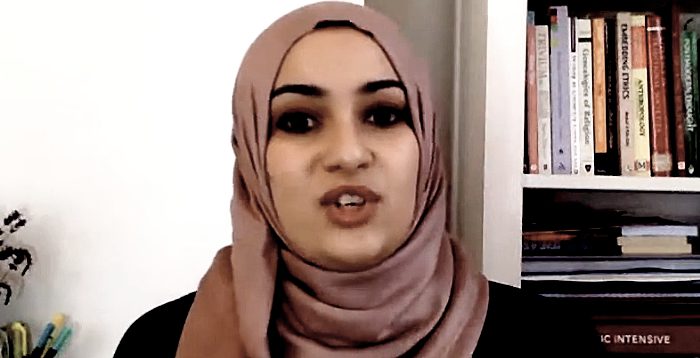 At the time Dr Alyaa Ebbiary, a researcher in Islamic studies at the SOAS University of London said:
From the majority Muslim community perspective it's safe to say that showing images of the Prophet Muhammad would not be considered a 'right', but at best disrespectful, and at worst a provocation.

For some pious Muslims, it's so hurtful to the point of going beyond the realm of common decency – I know that's hard for a Western liberal mindset to understand.

The matter of depicting a Prophet in images is very problematic in the Islamic tradition, and so creating images, in and of itself, is considered disrespectful to someone held to be sacred.
• Please report any typos/errors to barry@freethinker.co.uk
If you'd like to buy me a cup of coffee – and boy, do I get through a LOT of coffee keeping this site active – please click the link below.
I'd love a cup of coffee