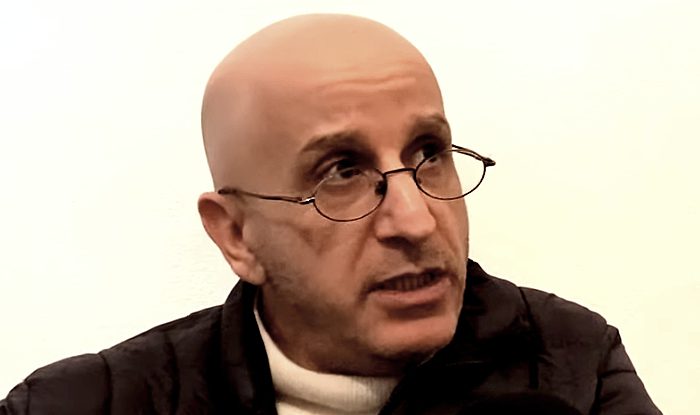 SAID Djabelkhir, above, incurred the wrath of of a bunch Islamic fundamentalists – seven lawyers and an academic – by suggesting that tall tales in the Koran, including Noah's Ark nonsense, were myths.
As a result of their complaints, Djabelkhir – author of two books on Islam – was found guilty earlier this month for "offending the precepts of Islam" under Article 144 bis 2 of Algeria's Penal Code. He was found guilty and sentenced to three years in prison, as well as a fine of 50,000 dinars (around $375).
Humanists International reacted swiftly to the sentence, with spokesperson, Kacem El Ghazzali, stating:
Said Djabelkhir, as a researcher and a humanist, has always welcomed and promoted discussion and criticism of his ideas in a civilized and transparent manner, and he has always been a prominent advocate for freedom of speech and thought. It is greatly disappointing that the Algerian authorities have chosen to place religion higher than legitimate academic enquiry.
The BBC reported on Friday that Amnesty International had also condemned the sentence. Its deputy Regional Director Amna Guellali described it as "outrageous" and:
A chilling setback for freedom of expression in Algeria. Punishing someone for their analysis of religious doctrines is a flagrant violation of the rights to freedom of expression and freedom of belief – even if the comments are deemed offensive by others.
Djabelkhir had said the animal sacrifice during the Muslim festival of Eid was based on a pre-Islamic pagan ritual. He also suggested that parts of the Koran might not be literally true.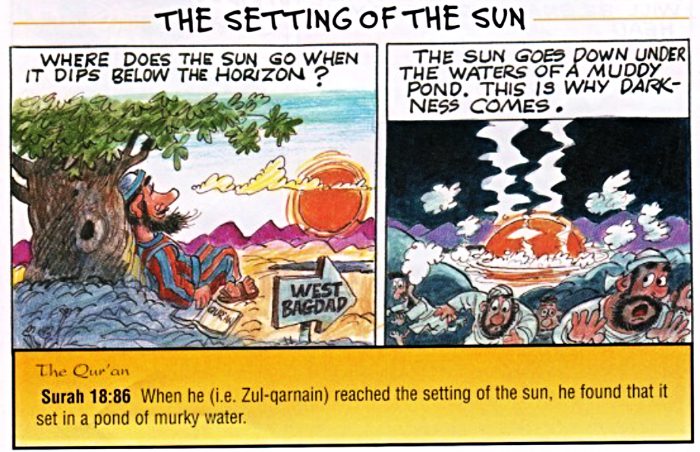 After being released on bail, Djabelkhir, 53, said:
The fight for freedom of conscience is non-negotiable. It is a fight which must continue.
He has been quoted in media reports as calling for "reflection" on Islam's founding texts.
He said his accusers believe that everything in the Koran is literally true, and do not distinguish between "history" and "myth" – such as the story about Noah's Ark.
He recently said that:
The traditional readings [of the Koran] no longer meet the expectations, needs and questions of modern man.
This is not the harshest sentence handed down for offending Islam in Algeria.
Last year, anti-government activist Yacine Mebarki was given a 10-year sentence after police found a copy of the Koramn with ripped pages when they raided his house. The sentence was later reduced to one year.
Note: The cartoon featured in this piece is taken from Mohammed's Believe it Or Else! by Abdullah Aziz.
• Please report any typos/errors to barry@freethinker.co.uk
If you'd like to buy me a cup of coffee – and boy, do I get through a LOT of coffee keeping this site active – please click the link below.
I'd love a cup of coffee