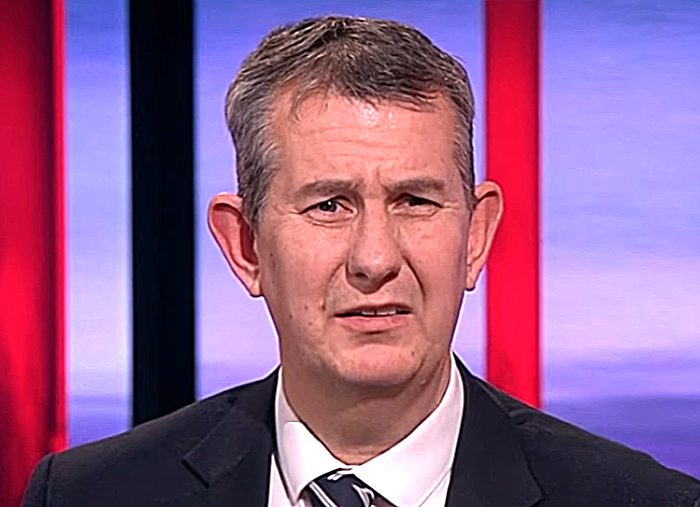 BIBLICAL literalist, homophobe and Free Presbyterian Church member Edward Poots, in a 'smash and grab' manoeuvre, seized control of the Northern Ireland's Democratic Unionist Party last Friday, leaving many in the province in a state of shock.
In reporting on the bigot's big win, BBC's Newsnight described Edward Poots as:
A creationist from the party's Free Presbyterian roots, who once banned donations of blood from gay men.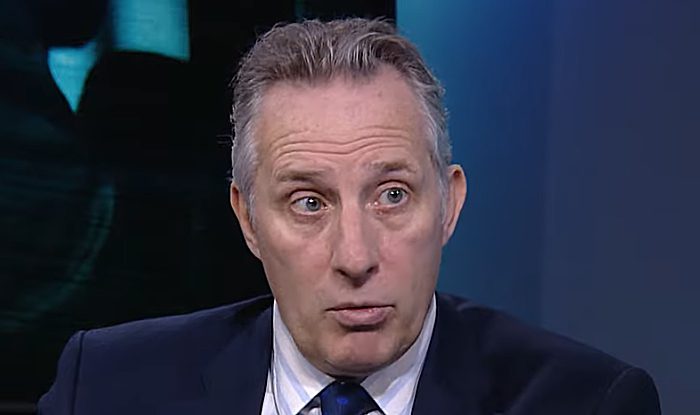 This deeply upset Ian Paisley Jr, above, a long-time ally of Poots, who accused the BBC of "taking the mickey" out of Poots because he is "a man of faith".
Paisley Jr, the party's MP for North Antrim, told presenter Faisal Islam:
I would say absolute cobblers to your programme so far. I'm reminded of the Frank Skinner line, you can be anything in Britain today except a Christian.

The BBC want to lambast the man because he happens to be a man of faith and they want to take the mickey out of his religion, you wouldn't do that if he was a Muslim …

You should be ashamed of yourselves and the BBC should be ashamed of yourselves for starting from that position.

He has never been in a position where he would try to force his faith down your throat or anyone else's throat, he would not allow those things to get in the way of how he engages in policy and policy-making.
Poots and Paisley Jr are pretty much cut from the same fundamentalist Christian cloth. Back in 2007, while a junior minister in the Northern Ireland Executive, he said he was "repulsed" by homosexuals.
The DUP made the comment to Ireland's Hot Press magazine. Paisley was quoted as saying:
I am pretty repulsed by gay and lesbianism. I think it is wrong. I think that those people harm themselves and – without caring about it – harm society. That doesn't mean to say that I hate them. I mean, I hate what they do.
In the midst of the row that ensued, the the DUP said there was no suggestion Paisley's comments were any form of discrimination. Given what we know about Poots and Paisley, the chances of the DUP ditching its image as a party of right-wing Christian loons any time soon looks highly unlikely.
Reacting to Paisley's criticism, a spokesperson from the BBC said:
At no point did anyone on the programme mock religious beliefs.
Asked by a reporter about Poots' political strategy in view of him being a "deeply social conservative man" Paisley Jr replied:
He is entitled to be the leader and he's entitled to have his faith.
• Please report any typos/errors to barry@freethinker.co.uk
If you'd like to buy me a cup of coffee – and boy, do I get through a LOT of coffee keeping this site active – please click the link below.
I'd love a cup of coffee