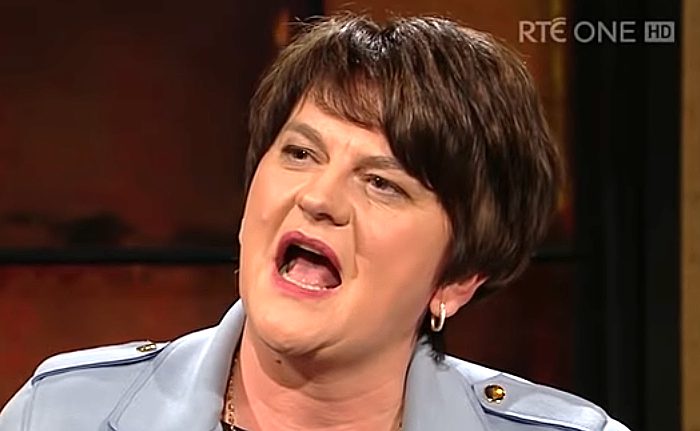 WRITING for the The Guardian after the shock resignation this week of Northern Ireland's 'butch' First Minister Arlene Foster, above, Belfast-based human rights activist Stephen Donnan-Dalzell suggested that the leader of the Democratic Unionist Party was thrown under a bus for 'softening her party's stance on gay rights.'
Long time regarded as being hysterically homophobic – and leading "the most powerful, most vehemently anti-gay political party in Northern Ireland" – in recent years Forster had tentatively reached out to the LGBT community.
In 2018 she attended a Pink News event at Stormont and only last week abstained from voting to ban gay conversion therapy, causing fury among some members of her party.
Now it looks as if all that nonsense about playing nice with the gays will grind to a halt under the leadership of a man who is so far to the right of Foster that he's in danger of falling off the flat earth in which he apparently believes.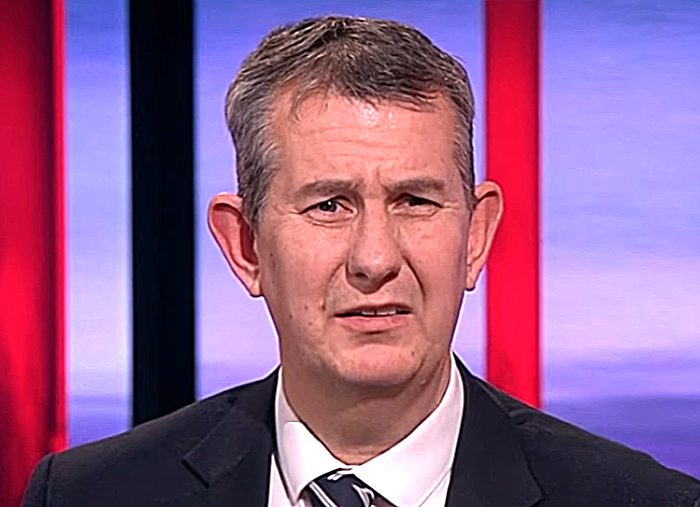 Dear readers, I give you Edwin Poots, above, front runner for Foster's position who felt she should never have become leader in the first place. After she was elected in 2016 Poots said he thought her most important job was as a "wife, mother and daughter."
That makes him misogynist – and one who has also been at odds with the LGBT+ community for years. His war against gays began in earnest in 2012 when he fought vociferously to stop gay and bisexual men from donating blood in Northern Ireland.
Speaking to the BBC at the time, Poots said:
I think that people who engage in high risk sexual behaviour in general should be excluded from giving blood … And so someone who has sex with somebody in Africa or sex with prostitutes, I am very reluctant about those people being able to give blood.
In 2013, it emerged that, as Health Minister, Poots had used thousands in public funds in a bid to stop same-sex couples from legally adopting children.
Throw Poots' creationism into the mix, and the DUP will most likely be trapped in the middle of the 20th century for decades to come.
Back in 2009, Poots spoke of his creationist belief that the world was created by God around 4,000 years ago. The now Agricultural Minister said he did not believe there was enough scientific evidence to suggest the Earth was created billions of years ago.
Using the ancient volcanic basalt columns of the Giant's Causeway as an example, he said:
I do not believe the Giant's Causeway is 60 million years old. If other people make an issue of that, it's up to them.
In 2012 Poots said that while he is not a member of the lobbying creationist group, the Caleb Foundation, some of his views "coincide with the Caleb Foundation."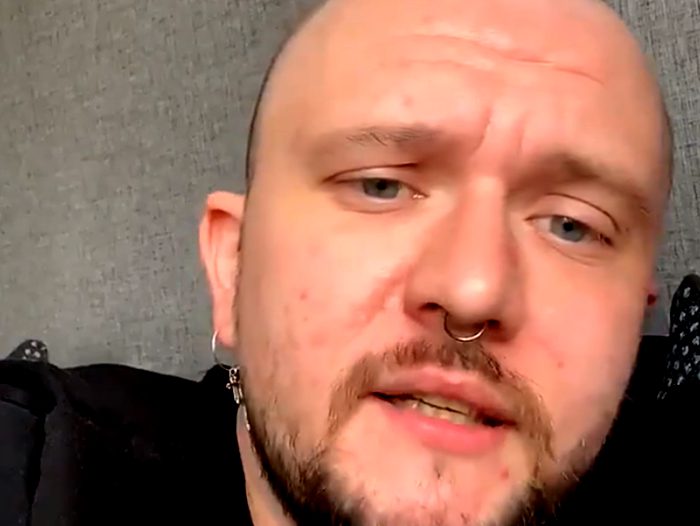 Donnan-Dalzell, above, pointed out that:
The DUP has voted against, or vetoed, almost every single pro-LGBTQ+ issue in the Northern Ireland assembly, at Westminster or at local government level. From the equalisation of the age of consent for gay sex to protection from discrimination when accessing goods and services – and, most recently, its unyielding fight to block marriage equality in Northern Ireland.
However:
I live in a working-class, predominantly loyalist area with my husband, and we have had nothing but support from our neighbours and community. If the evangelical wing of the DUP thinks that lurching further to the right on these issues will win back their voter base, they are more out of touch than I assumed.

The electorate largely do not have an issue with LGBTQ+ people, and a significant majority of the public thinks the DUP's platform on this policy area is out of step with their own values.
• Please report any typos/errors to barry@freethinker.co.uk
If you'd like to buy me a cup of coffee – and boy, do I get through a LOT of coffee keeping this site active – please click the link below.
I'd love a cup of coffee