THE vision of the Fellowship Church in Grapevine, Texas, is simple: 'We exist to Reach Up, Reach Out, and Reach In.'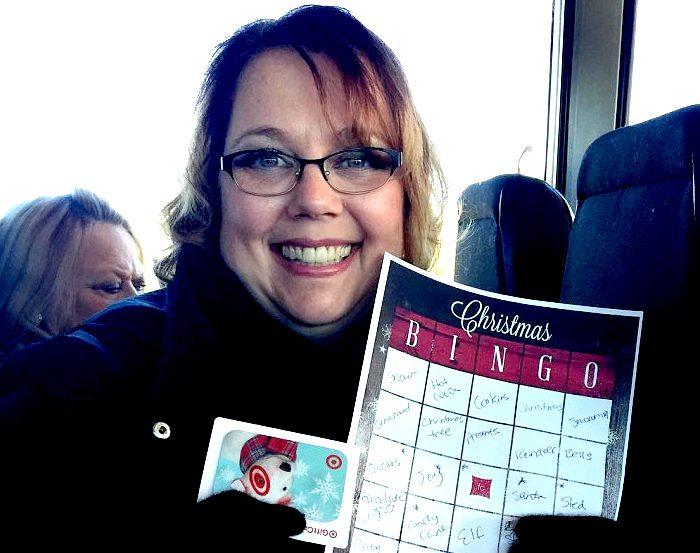 Well, during the time that 51-year-old Lara Lynn Ford, above, worked as finance manager for the church operated by pastor Ed Young (net worth $11-million) she did a lot of reaching in to Fellowship's coffers – to the tune of almost $1.4-million.
According to The Christian Post, when she was first questioned by police about money that she'd embezzled, including cash taken from collection plates, Ford replied: "Umm, stupid."
That stupidity lead to Ford getting a ten-year jail sentence in mid-April, but she hoping to serve far less time behind bars.
According to this report, the Fort Worth thief intends to apply for something called "shock probation", only available to individuals who have received a sentence of ten years or less. It allows a judge to send a defendant to prison or jail for a short period of time. After that stint is served, the defendant is placed on probation.
For her to obtain shock probation, a judge would have to grant the request within six months after she was sentenced, which was on April 16 in Fort Worth.
Her application for probation would depend on her behavior and progress report while in prison. If released, she'd have to met the conditions of community supervision.
Her attorney, Lex Johnston said:
Ms. Ford has, through the testimony of others, demonstrated that she is willing to work hard at changing her life. The sentence puts the burden on her to prove that the change is real.
Fellowship Church officials could not be reached for comment on Thursday.
Ford began working at Fellowship Church in 2005, and she has been a staff services manager and a business administrator, according to her LinkedIn account.
Ford, who had been stealing from the church since December 2008, was caught by Fellowship CFO Dennis Brewer when he discovered additions to Ford's monthly housing allowance, according to a search warrant obtained by the Fort Worth Star-Telegram this week.
Brewer confronted Ford about the money in April 2019 and she confessed to increasing her housing allowance and taking additional money from the Grapevine church by setting up auto-draft payments to her checking accounts.
An audit was conducted on two of the church's banking accounts, and at least $1,068,825.23 were transferred to Ford's three checking accounts.
In 2019, Grapevine police seized her church-issued laptop computer, believing it contained transactions, receipts and other accounts that showed her thefts.
Over half of the money has been repaid by insurance, according to Tarrant County court records.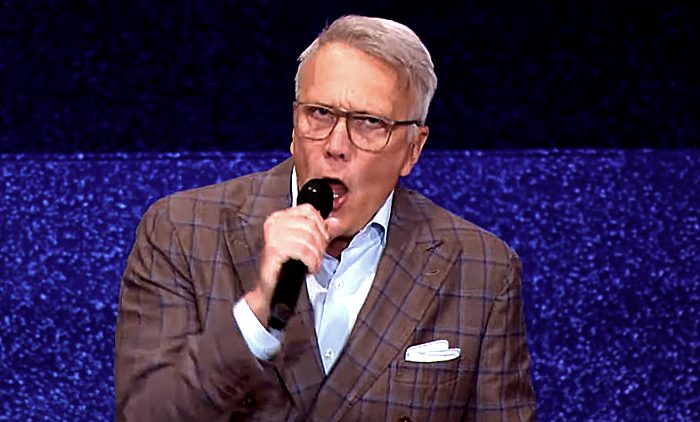 Pastor Young, above, is not exacty a paragon of virtue in the honesty department himself.
In 2010, when he was receiving a $240,000 a year parsonage allowance in addition to his then $1 million annual salary, he flatly denied owning a private jet worth over $8-million – despite the fact that records obtained by News 8 indicated that Fellowship Church became the operator of the jet in March of 2007.
News 8 discovered the jet parked in a hangar at Alliance Airport north of Fort Worth, tucked away where only a select few can see it.
Those who heard him preach every Sunday were never been told about the aircraft.
The staff members were told that there was no plane, and several staffers who have actually been on the French Falcon 50 denied there is was an aircraft, according to a former employee.
• Please report any typos/errors to barry@freethinker.co.uk
If you'd like to buy me a cup of coffee – and boy, do I get through a LOT of coffee keeping this site active – please click the link below.
I'd love a cup of coffee