*** Warning: contains an image that may alarm readers of a sensitive nature ***



DESPERATE to get help for another of its many frivolous lawsuits, the UK-based Christian Legal Centre (CLC) approached the Archbishops of Canterbury and York for support – and was reportedly told to bugger off.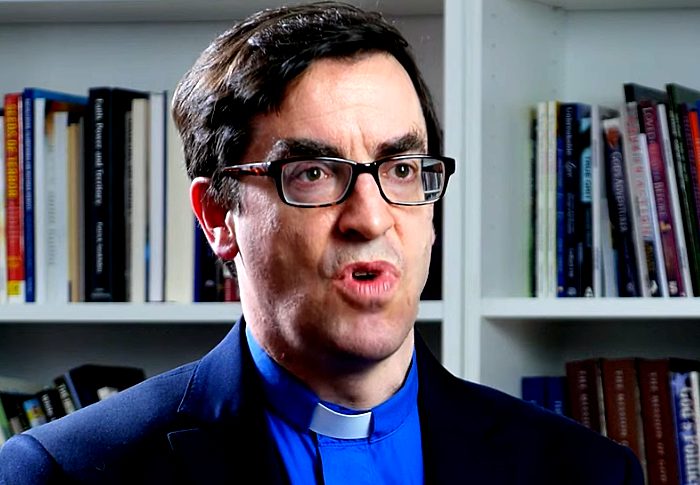 The case is that of Rev Dr Bernard Randall, above, who was made redundant from Trent College, a Church of England school near Nottingham, after he gave a talk encouraging pupils to question the school's positive LGTB policies.
But, according to Premier Christian News, the Most Rev Justin Welby and Most Rev Stephen Cottrell have declined to publicly support Randall after Andrea Minichiello's outfit urged them to do so.
A third Anglican, the Bishop of Derby, Rt Rev Libby Lane, was also asked to come out in support of Rev Dr Randall but denied the request.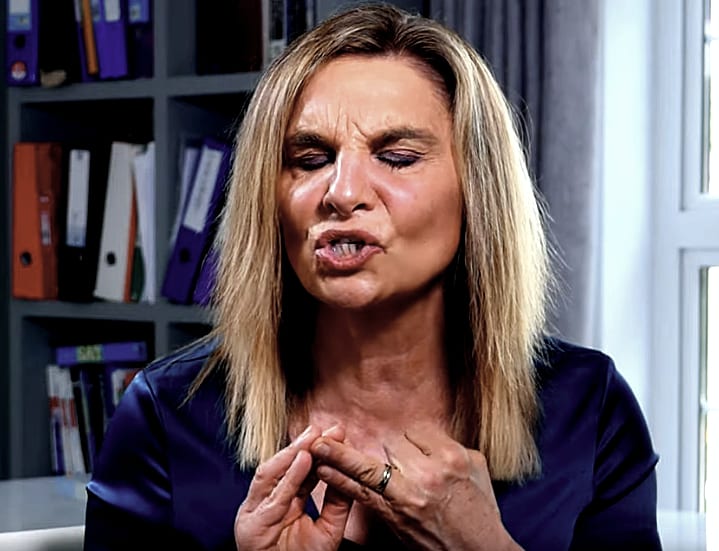 If the Church of England regards the CLC and its sister organisation, Christian Concern as toxic, it has every reason to do so. For Williams, above, who is a lay member of the C of E's synod, never loses an opportunity to attack it whenever she sees glimmers of reform.
For example, in 2019, the C of E published a Charter for Relationships, Sex and Health Education that sent a shudder of revulsion down her spine.
The Church of England has a God-given opportunity and responsibility to set the culture of its schools in line with the teaching of God found in the Bible. But instead, it consistently capitulates to the spirit of the age …

This charter fails to protect teachers, governors and children who wish to state and uphold the Church's own teaching on marriage and family.

It also represents a missed opportunity to bring the good news of God's purposes and pattern for human relationships to the confused and toxic environment in which the one million children they are responsible for are having to grow up.
In March last year she gave a talk entitled What Has Become of the Church of England. The blurb said:
The Church of England was established to lead the nation in the ways of God, but more recently, it seems to be leading God's people in the ways of the world. Andrea Williams, Chief Executive of Christian Concern and lay member of General Synod, outlines the current state of the Church of England, exploring what this means for faithful Christians throughout the UK.
Randall is suing the school for discrimination, harassment, victimisation and unfair dismissal.
Responding to the rebuff, Williams said:
It is incredibly disappointing, but sadly not surprising, that the leadership of the Church of England have failed to speak up in support of Dr Randall. Where is Welby on this issue?
A while back, Williams refused to give a direct, or even a sensible answer when asked what Christian Concern's biggest successes in the courts have been?
Instead she replied:
What is the greatest marvel? What is the greatest achievement? It is that we exist! We keep pressing on. That no matter what is thrown at us, what I can really say in all of this is that we sought to speak the truth of the Lord Jesus Christ …

Actually losing is winning, if you see what I mean, because actually what matters is to contend for the gospel where it is under attack, and to seek to witness the truth, and we must do that bravely, but we must do that wisely.
Hat tip: Robert Stovold

• Please report any typos/errors to barry@freethinker.co.uk
If you'd like to buy me a cup of coffee – and boy, do I get through a LOT of coffee keeping this site active – please click the link below.
I'd love a cup of coffee