IT'S been known for years that a shockingly high rate of domestic violence among practicing Anglicans in Australia was the church's dirty little secret – until 2017 when an ABC News investigation blew the lid off the issue, and was promptly accused of 'waging war on Christianity'.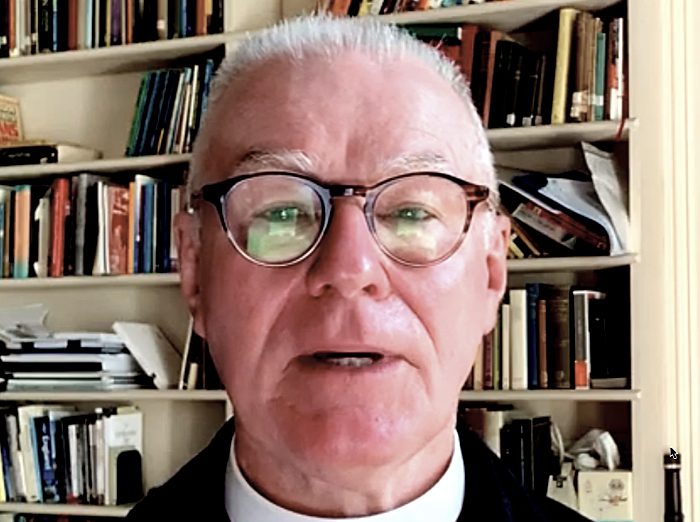 In response to the exposé, then Anglican Primate of Australia, Archbishop Philip Freier, above, said that victims of domestic violence deserved an apology from the church.
What followed was an official probe by the Church, and last week it released the National Anglican Family Violence Research Report that confirmed that
the incidence of domestic abuse is greater amongst Anglicans in Australia than the general population.
The report also found that perpetrators used Biblical teachings to justify abuse, and that those who attended church regularly were more likely to have been in an abusive relationship than those who didn't.
A few weeks later after the ABC News exposé, the General Synod of the Anglican Church apologised to victims, acknowledging they had been let down by church leaders and teachings, and promised to undertake independent research into the nature and extent of family violence in Anglican communities.
Clergy wives then began telling their stories to the news outlet. They spoke of husbands insisting their role as women was to submit to "male headship" — a literal interpretation of the Bible whereby the man is the "head" of the woman.
ABC News reported the doctrine was being used by perpetrators to justify their abuse on these theological grounds, as well as others relating to forgiveness and the sanctity of marriage.
The new research confirmed this, finding:
Christian teachings sometimes contribute to and potentially amplify situations of domestic violence.
The report says that strict teachings:
On marriage as a lifelong commitment, the submission of the wife to the husband, unconditional forgiveness, and suffering for Christ – whether they are taught by church leaders, internalised by victim survivors, or co-opted by abuser in this way – are harmful for those who experience abuse.
It also found nine out of ten clergy believed abusers misused biblical teachings to support abuse – and eight out of ten recognised the doctrine of male headship was a factor "at least some of the time".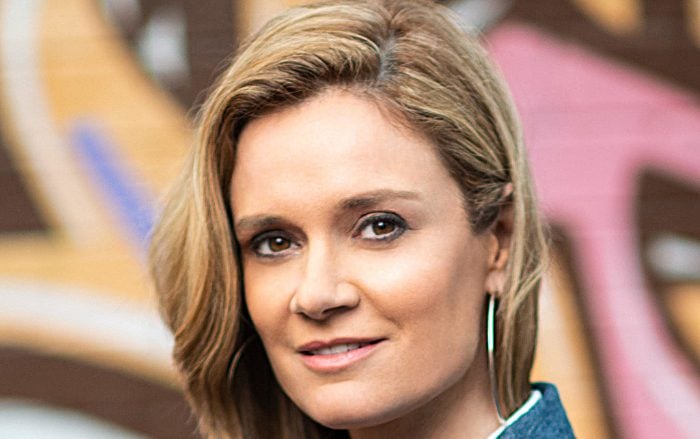 In a weekend op-ed written for The Sydney Morning Herald, Julia Baird, above, said:
It's a stunning finding, worse than predicted, and horrific to think that what should be a place of refuge could be in fact a place of peril for women, and that, despite some recent efforts and the fact that evidence of this has been reported on for years, many clergy remain in denial about it.
She added:
The Christian faith is one of mercy, love and acceptance, so these findings are understandably anathema to the faithful. Awareness has grown markedly in recent years, some action has been taken, clergy training programs run, protocols drafted and agreed.

But where is the urgency, the garment-tearing, the rage, shame, fury and thunder from the church, that this is happening in its ranks? Why do anything else at all until this is resolved? Where is the suggestion from archbishops (as there was in Sydney over marriage equality) that clergy rush to the pulpit to denounce the abuse violence of women …?

The muted response from leaders was one of sadness, but survivors need to see sweeping action, and recognition of the true depth and breadth of the problem.
Baird pointed out:
Defensive denial has long been, and remains, a hallmark of the church's response to reports of abuse in their midst, and to evidence that the doctrine of headship – that men are the heads of women, and women are to submit to their authority – is weaponised regularly by abusers.
When Baird first started writing about Scripture-based domestic abuse six years ago she unleashed a tsunami of anger and denial. The rage that ensued "was palpable." A theologian, Claire Smith, and a minister, Karl Faase, both quickly wrote articles saying this kind of abuse does not occur in the church – or only extremely rarely.
The aggression of the pushback was jaw-dropping – male commentators, priests, archbishops, pundits, all rounding up to say the church did not have a problem with abuse of women, and in fact the ABC was inventing it and conducting a war on Christianity. We were accused of being "illogical" and "hysterical".

Then the clergy wives – infuriated by the denials – came in droves. As they spoke, plainly, painfully and courageously of being raped, controlled, attacked, and being told as Christian women they should submit, the blokes of the church got lost in a distracting sideshow about whether some flawed, decades-old American research showed that women in churches were safer. It still amazes me.
Last Wednesday the new Archbishop of Sydney, Kanishka Raffel, responded to the report on Twitter, saying:
All forms of domestic abuse are incompatible with scripture and Christian faith.
Simon Smart, Executive Director of the Centre for Public Christianity, said he was encouraged that the Anglican Church was taking intimate partner violence seriously.
It's clear that domestic violence in its multiple forms is a major challenge for our society and the church is not immune from the problem – it may even be especially susceptible to it, given that perpetrators misuse Christian teaching for abusive purposes.

The Anglican church is the first church to step forward and look deeply into this issue, and that is a hopeful sign that it might be able to take steps to do something to protect vulnerable people – something churches should be in the business of doing.
The National Anglican Family Violence Research Report was conducted by researchers from Charles Sturt University, who surveyed more than 2,000 men and women aged over 18 in December 2019.
Asked: "Have you been in a violent relationship with any partner", 22 percent of Anglicans said yes, compared with 15 per cent of the broader public. But, notably, when presented with specific examples of abuse, 44 per cent of Anglicans said they had been victims of domestic violence, compared with 38 per cent of the general population.
• Please report any typos/errors to barry@freethinker.co.uk
If you'd like to buy me a cup of coffee – and boy, do I get through a LOT of coffee keeping this site active – please click the link below.
I'd love a cup of coffee