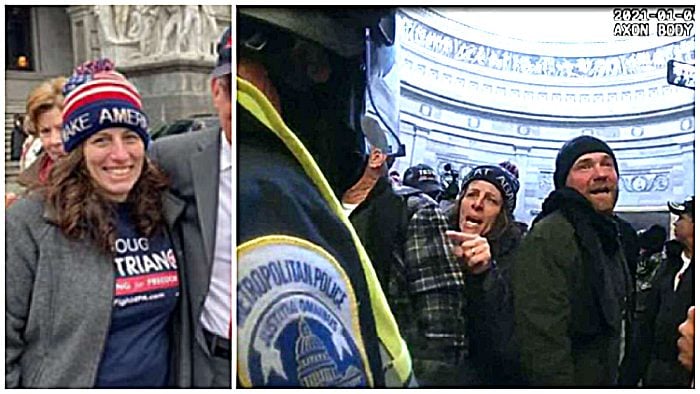 PAULINE Bauer, owner of a Pennsylvania pizza parlour, has been ordered to present herself in person before a judge after she allegedly made disrespectful remarks when she first appeared in court last week via a video link.

During the proceedings Bauer told magistrate judge Zia M Faruqui:
I am here by special divine appearance, a living soul. I do not stand under the law. Under Genesis 1, God gave man dominion over the law.
Prosecutors allege that Bauer took part in the January 6 insurrection and reportedly told Capitol police:
Bring Nancy Pelosi out here now… we want to hang that fucking bitch.
Taken into custody by the FBI, Bauer has chosen to represent herself on charges of multiple counts of violent entry, disruptive conduct, and obstruction of Congress.
Bauer is using a sovereign citizen defense – saying she doesn't recognise the laws of the U government– and that she is operating under "divine guidance."
Prosecutors allege that Bauer tried organising buses to transport people to Washington DC for a rally that preceded the riot, and that while in the Capitol rotunda she told police that she wanted to kill House Speaker Nancy Pelosi.
During the riot, she allegedly told a police officer that the crowd would storm the building again if Pelosi and other officials were not released to the mob. According to a transcript of a police body camera included in the court recording she said:
You bring them out or we're coming in.

The Olean Times Herald today reports that Bauer behaviour in the video link led the court to order her to appear before Faruqui on July 18.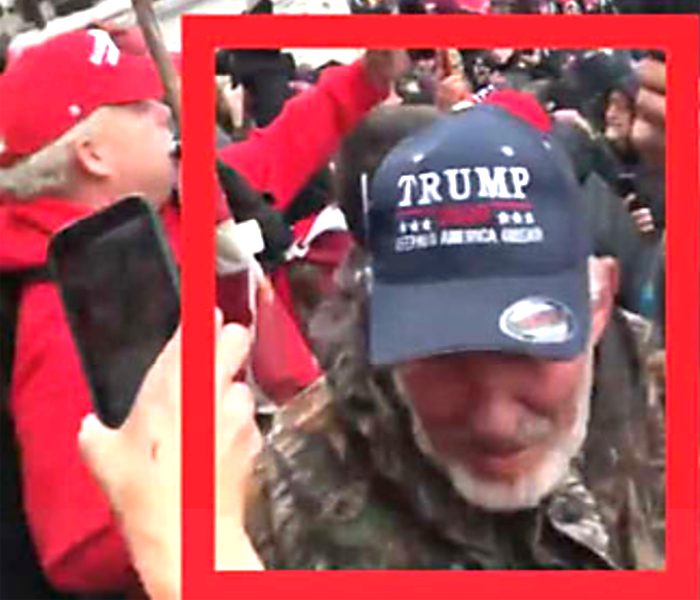 Bauer of Kane and William Blauser Jr of Ludlow, above, were arraigned last Friday, and appeared by video.
However, the case docket stated:
Ms. Bauer was removed from the video proceeding due to her inability to show qualm and decency to the Court.
According to this report, tips from five people about Bauer's and Blauser's alleged involvement in the insurrection were given to the FBI.
One of the witnesses who frequented the restaurant owned by Bauer and her husband in the Kane area said Bauer:
Became more political over the past year, and began losing business because people were uncomfortable about her constant political rhetoric.
* Not available in the EU without a VPN.

• Please report any typos/errors to barry@freethinker.co.uk
If you'd like to buy me a cup of coffee – and boy, do I get through a LOT of coffee keeping this site active – please click the link below.