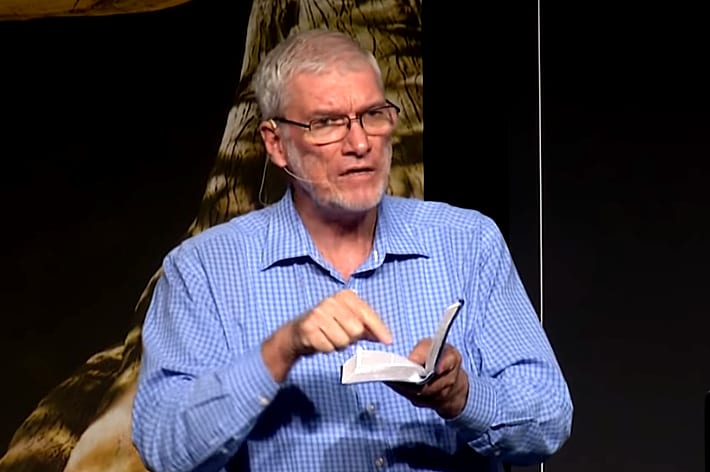 CREATIONIST Ken Ham, head of Answers in Genesis (AIG), is planning a party at his shady Ark Encounter in Kentucky: A Christian music festival lasting 40 days and 40 nights which was to receive support from Holt International, 'a well-known and highly respected Christian organisation.'
But things turned sour when one of AIG's staffers did "a deep dive" into the way Holt operates, and discovered "some alarming matters" – most disturbing of which is that the child sponsorship and adoption agency has allowed "a little leaven of LGBTQ support into the organisation."
In rejecting Holt's generous offer of sponsorship for the event the huckster declared in a blog post:
It's only a little leaven isn't it? But once that door is open, the cancer will spread.
The "deep dive" discovered similarities shared by Holt with Bethany Christian Services, one of the largest adoption agencies in the US.
First, Bethany allowed LGBTQ couples to adopt. Now, in the name of 'anti-racism,' they are advocating for 'racial" discrimination in adoptions because they believe that allowing 'white' families to adopt 'black' children from the foster care system 'can cause a lot of harm to children of color' and therefore 'a child's race should be considered as part of the best interest determination for child placement.'

It seems, one by one, many churches and Christian organizations are caving to the immense pressure of the LGBTQ movement and even the social justice movement and Marxist critical race theory.
So alarmed was Ham by Holt's operating methods that he twice wrote to the agency, saying
If they don't change their position on these matters, we can no longer have any sponsorship relationship. They appear unwilling to change (although if they ever reverse course, we would applaud them and restore the sponsorship).
The "deep dive" revealed, among other things, that Holt celebrates
The value of cultural awareness and will ensure that your ethnic or cultural customs, practices, and beliefs, sexual orientation, gender identity and expression, disability, and/or community differences will be respected. Our Foster Care and Adoption Team is proud to welcome all families in their journey to provide foster care or permanency through adoption of children and teenagers … Holt International has identified staff advocates for LGBTQ clients and families who may have unique questions of challenges.

Throughout its history Holt has served and spoken to a Christian community and traditional Christian families filled with God's love and compassion for Children. This is the foundation of our adoption and philanthropic work. We serve the children-of-God without discrimination whenever and wherever we can, in alignment with our values, our Christian mission, relationship and beliefs.
A point to note: reading what's published on Holt's website hardly constitutes a "deep dive."
Ham then told Holt to stick their sponsorship money where the sun don't shine, and concluded:
We are certainly not calling on a boycott of Holt International. Many Christian families have used them and will continue to do so. But we are greatly concerned about this slippery slope. We've seen so often through the ages that once the leaven is allowed in, it will affect the whole lump. So where will such an organization be in the future as this door to accommodate LGBTQ agendas is opened further?

If you are looking to adopt or want to support an adoption agency that is biblically faithful, I encourage you to consider Lifeline Children's Services. They have a strong emphasis on the gospel and take a stand for the authority of the Bible on the issues of the family, gender and marriage. If you are considering adoption, I encourage you to check them out.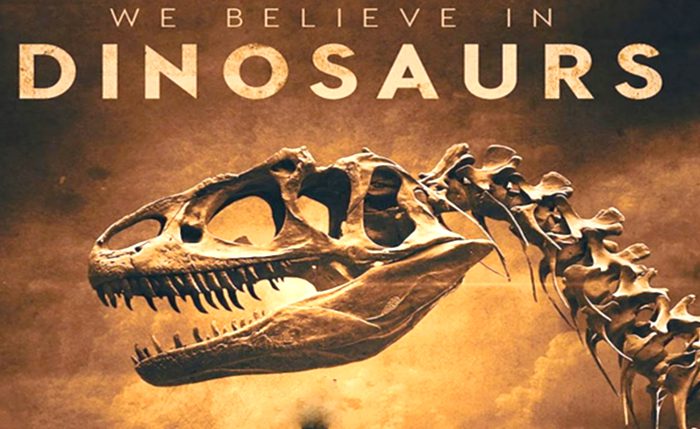 Last year Ham had conniptions over the premier of an award-winning independent documentary We Believe In Dinosaurs which exposed Ham's dodgy dealing in relation to the building of his ridiculous park. It revealed state tax incentives, discriminatory hiring practices, and slammed its depiction of discredited pseudoscience as a legitimate alternative to evidence-based science education.
Ham reacted harshly to the PBS premiere of the documentary, calling it "an agenda-driven propaganda piece" and claiming the directors had misrepresented their intentions.
Among other storylines, the film follows the relationship between the Ark Encounter and the city of Williamstown in Northern Kentucky, where the Ark is located. Buoyed by promises from Ham and others that the "biblical theme park" would bring a flood of tourism and prosperity, the city voted to sell the Ark 100 acres of land for $1, while also giving them hundreds of thousands in cash.
The city also issued Ham's company $62 million in unsecured bonds and arranged for them to be repaid via diversion of tax revenue. The film shows that the promised prosperity never materialised, with Williamstown businesses shuttering.
Please report any typos/errors to barry@freethinker.co.uk
If you'd like to buy me a cup of coffee – and boy, do I get through a LOT of coffee keeping this site active – please click the link below.