I THOUGHT I was having a bad week when someone hacked my iPhone, stole details of all my Apple Pay cards and went on a mini-spending spree. Fortunately, I realised what happened just hours later and cancelled the cards. Total loss was around $30.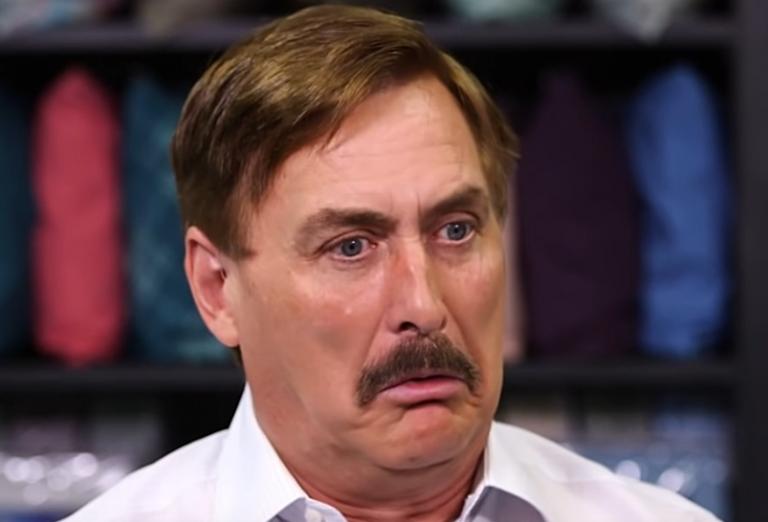 But as bad weeks go, this was nothing compared to what happened to MyPillow CEO Mike Lindell, the ex-crackhead Christian who has two "saviours" – Jesus Christ and Donald Trump.
He staged a "cyber symposium" in Sioux Falls, South Dakota to "prove" that the 2020 election was stolen.
Two things happened at that symposium: Lindell fled the stage when he was handed news that a federal judge gave Dominion Voting Systems the green light to sue him for $1.3 billion for accusing the company of voter fraud, and he got assaulted outside an hotel.
Or so he claimed. Apparently he merely got "poked" by someone seeking a selfie with the deranged huckster.
To cap it all, the symposium utterly failed to produce evidence of fraud, and, according to Gizmodo, the event:
Caught fire and crash-landed on Thursday, bringing three days of sheer boredom and weirdness to a predictably unsatisfying close.
This means that Lindell's promise of $5-million to anyone who can prove that he's wrong about voter fraud has been withdrawn.
In fact, his very own "cyber guy," Josh Merritt, told the Washington Times that that his team has found no evidence whatsoever to implicate China or any other hypothetical hackers, despite Lindell's claims that he had "irrefutable" proof.
He says that the $5 million offer is now off the table.
Gizmodo's Kucas Ropek concluded:
Legal troubles aside, if the point of this whole exercise was to give clear and convincing evidence of a conspiracy, the organizers have definitively failed to do so – not merely because their claims are bullshit but because the event itself was unwatchable.

Common sense dictates that if you want to alert the public to something important, you schedule a short, concise hearing, in which you lay out all the facts accordingly (you know, like every police press conference you've ever seen).

You don't yap non-stop for 72 hours straight, seeding a mind-numbing disquisition that weaves in and out of personal narrative, religious sermon, political commentary, and Jim Garrison-esque conspiracy exposé.

At its most compelling, Lindell's oratory style is something akin to bad beat poetry and, at its worst, resembles the dronings of a lawn mower.

For the brave who managed to sit through this interminable drudge, the reward was, apparently, nothing. Robert Graham, a longtime security professional, tweeted out his final assessment: There you have it, folks.
Please report any typos/errors to barry@freethinker.co.uk
If you'd like to buy me a cup of coffee – and boy, do I get through a LOT of coffee keeping this site active – please click the link below.