WHEN Catholics got wind of the fact that provocative film director Paul Verhoeven's latest film, Benedetta, contains scenes in which a statue of the Virgin Mary is used as a dildo, Catholic reacted with outrage, and the Catholic League, a one-trick pony headed by Bill Donohue, above, expressed horror over the glowing reviews the movie was garnering.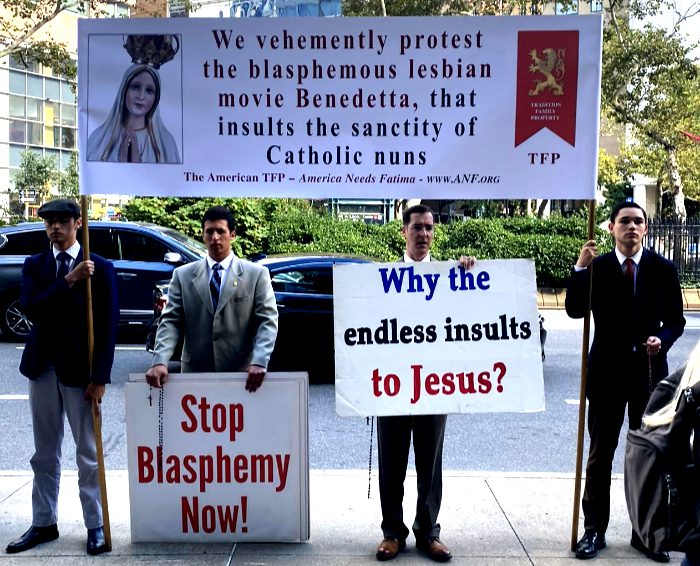 At the weekend the movie premiered at the 59th New York Film Festival, and those attending it had to run the gauntlet of noisy protesters who claimed the movie was "blasphemous."
The movie stars Virginie Efira as Benedetta Carlini, a novice nun in the 17th century who joins an Italian convent and has a lesbian love affair with another nun.
IndieWire's Managing Editor Christian Blauvelt reported:
They are upset about its 'blasphemous' portrayal of nuns and Catholicism. They're repeatedly saying Hail Marys into megaphones.
Protesters, some of whom were seen playing drums and bagpipes, appear to be part of a group called America Needs Fatima. This appears to be the first major Catholic protest of a New York Film Festival movie since Kevin Smith's 1999 Dogma.
Inside the theater before the premiere began, New York Film Festival programmer Dennis Lim asked the audience "How many Catholics are with us?" About a third of the audience raised their hands.
Lim then thanked the Catholic League for protesting outside, adding that:
Verhoeven doesn't provoke without a purpose.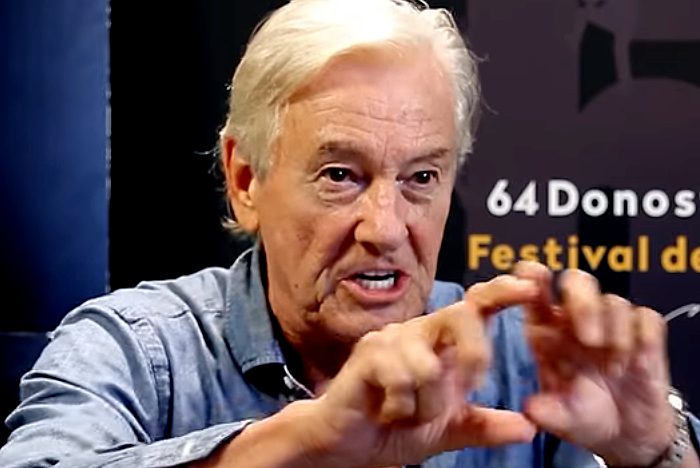 While neither the Verhoeven, above, nor any of the cast were present, the screening was attended by screenwriter David Birke. He co-wrote the film with Verhoeven, and said that he's willing to go through the screenplay line by line to show why the film is "not my fault," which is to say that history backs the story.
Please report any typos/errors to barry@freethinker.co.uk
If you'd like to buy me a cup of coffee – and boy, do I get through a LOT of coffee keeping this site active – please click the link below.