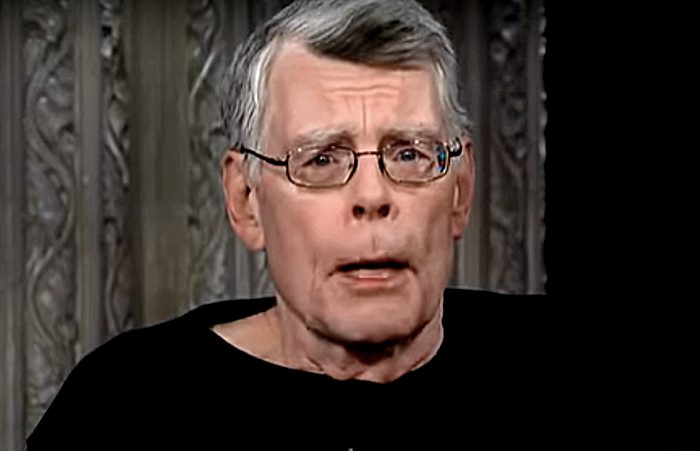 WORLD-renowned author Stephen King, above, used Twitter to declare "The Taliban would love the Texas abortion law," and The Atlanta Journal-Constitution published a cartoon depicting two women in black burqas saying "Pray for Texas women."
AZ Central weighed in with a headline above an op-ed that read "Texas goes Taliban on abortion rights. Is Arizona next?"
These are just three examples of comparisons being drawn between the Texas law and harsh implementations of Islamic law, or sharia – and those drawing parallels are just plain wrong, according to Muslim groups who point out that generally Islam, like Judaism, is not opposed to abortion.
According to Religion News Service, Abed Awad, a Rutgers adjunct law professor and national expert in Sharia/Islamic law, says the Texas law constitutes a religious violation of the First Amendment in that it imposes:
The moral position of the Christian right and the anti-abortion movement to other communities who don't subscribe to these beliefs.
He explained that Islamic scholars in the medieval period came to terms with the idea that a foetus is not ensouled at conception, rather 120 days after the fact.
For that reason, the termination was not a termination of a life. Of course there were disagreements, with some scholars giving different dates, but the majority takes this position. 


While opinions vary over when a pregnancy can be terminated, there is no complete ban on a woman's right to end a pregnancy under Islamic law.
Awad said this kind of misinformation marginalises and dehumanises Muslim Americans and Islam.
He added:
While many consider Sharia a religious-based system that is supposedly intolerant, it actually is very flexible and tolerant because it only applies to Muslim adherence. When you live in a Muslim society that is religiously diverse, these positions on termination only apply to a Muslim woman who consulted with her religious scholar to determine whether termination was going to be accepted.
To Su'ad Abdul Khabeer, a University of Michigan professor who focuses on race and religion, these comparisons fuel the narrative of 'American exceptionalism.'
Instead of examining the Texas law through an Islamic framework, Khabeer said it's crucial to understand how the Christian right, evangelical Christianity, US politics and the Supreme Court contributed to these kinds of abortion laws.
The United States has a long history, and the Christian right has its own history of promoting policies or trying to make into law their own points of view and their own beliefs about life and access and women.
Mexico proves far more liberal
While the US Supreme Court refused to block the Texas law, Mexico's Supreme Court has ruled that it is unconstitutional to punish abortion as a crime, a landmark ruling that clears the way for the legalisation of abortion across the country, according to a NPR report.
The court took up the issue on Monday when eight of 11 justices voted to revoke a law in the state of Coahuila that punished women with up to three years in prison for having an abortion – even in cases of rape. The other three justices joined in the decision Tuesday, declaring such laws unconstitutional.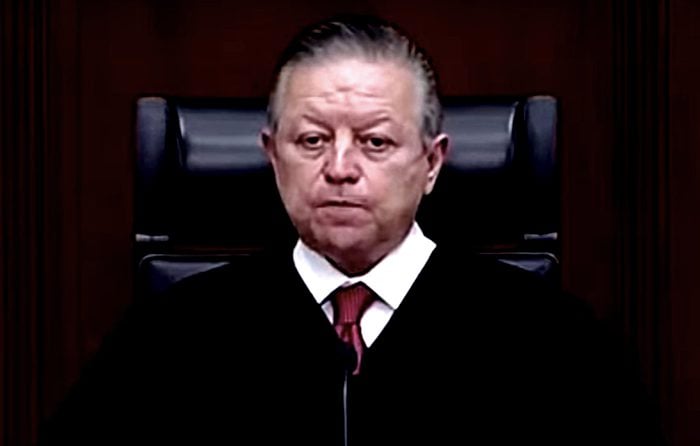 Said Supreme Court Chief Justice Arturo Zaldivar, above:
Today is a historic day for the rights of all Mexican women. It is a watershed in the history of the rights of all women, especially the most vulnerable.
The ruling sets a precedent that would force judges across Mexico – home to one of the world's largest populations of Catholics – to hand down similar rulings and expands early abortion for millions of women in Mexico's 32 states.
Paula Avila-Guillen, Executive Director of the Women's Equality Center, said that now that women in Coahuila, which borders the state of Texas, can choose to terminate their pregnancies through the first trimester, some American women may benefit from Mexico's new law. She asked:
Could the safest way for Texan women to have access to a safe, legal abortion soon be to make their way to Mexico?
Please report any typos/errors to barry@freethinker.co.uk
If you'd like to buy me a cup of coffee – and boy, do I get through a LOT of coffee keeping this site active – please click the link below.