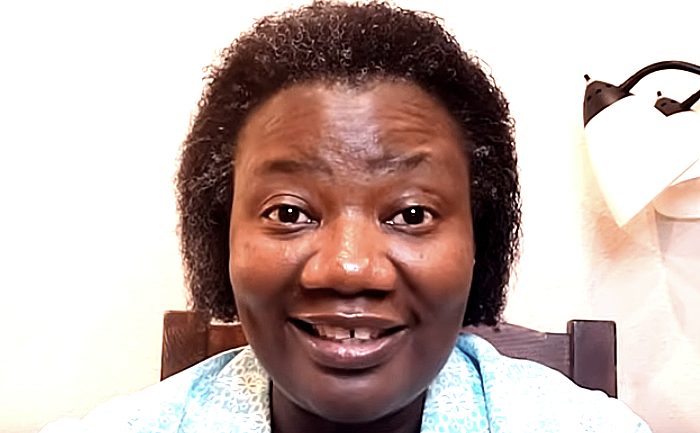 DESCRIBED by Christianity Daily as a "brave doctor", but regarded by sensible people as a complete fruitcake, Dr Stella Immanuel, above, has unleashed a fresh set of conspiracy theories.
They include one that claims God can "cleanse" folk of Covid vaccines administered by "evil" medical workers whom she believes aren't human.
Christianity Daily gleefully latched onto a report by The Gateway Pundit, described by Wiki as "an American far-right fake news website" which is:
Known for publishing falsehoods, hoaxes, and conspiracy theories.
The Texas charlatan, who doubles as as a preacher at Fire Power Ministries, explained in a Gateway Pundit video that vaccine mandates are "satanic" in nature, and that Bill Gates intends to depopulate the planet with the COVID pandemic and vaccination programmes, and advised people to avoid "the experimental COVID shots at all costs."
If you're a child of God, if you're a Christian, you should not be afraid to die … don't allow yourself to be genetically modified. These things are no vaccine, they are gene therapy.
Addressing those who got jabs "out of fear" she said:
Ask God to forgive you, and ask the Lord to cleanse that stuff out of you. You know the blood of Jesus works, but please don't get vaccinated.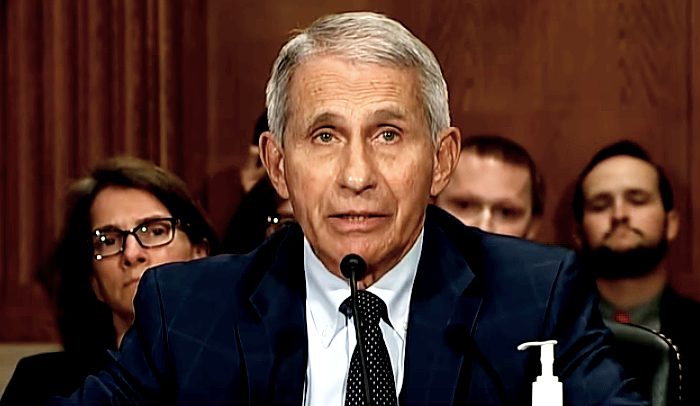 Turning to Biden's Chief Medical advisor Dr Anthony Fauci, above, and the Centers for Disease Control and Prevention, the lunatic branded them as "evil."
I think they're evil. I don't think they're even human. Because you cannot be a human and be that evil.
On Friday, Fauci lashed out at the likes of Emmanuel and Sherri Tenpenny, who claimed vaccines make people "magnetic". He said:
I lose as much sleep – to the extent that I get any sleep these days … worrying about the overall implications of the rampant spread of misinformation and disinformation on society in general.
Despite the fact that more than 730,000 Americans have died of COVID-19, the US has a comparatively low vaccination rate – only about 57 per cent of the population is fully vaccinated. Fauci believes that misinformation has had a major role to play in that.
But vaccine mandates, Emmanuel insisted, serve only one purpose:
Depopulation. Bill Gates had a video that said that if you do good vaccines, they can cut down the world's population by 10 to 15%. Bill Gates has done a lot of atrocities in India in Africa and everything. If somebody tells you they want to depopulate the world with 15% with vaccines. Why would you let them sponsor a vaccine?
She said that humans are essentially being genetically modified, with the goal of downloading people's brains in order to link them to the Internet.
Immanuel stands to become a multi-millionaire – if she wins a defamation lawsuit against US broadcaster Anderson Cooper and CNN. Earlier this year, she filed a $100-m lawsuit claiming that:
In an effort to vilify, demonize and embarrass President Trump, Cooper and CNN published a series of statements of fact about Dr. Immanuel that injured her reputation and exposed her to public hatred, contempt, ridicule, and financial injury.
The suit contends that hydroxychloroquine, which Emmanuel promotes on her website is "entirely effective" in the treatment of COVID. She also flogs a six-month supply of "CoviVits" for $229.95.
She said that CNN, in discrediting hydroxychloroquine:
Effectively caused the deaths of hundreds of thousands whose lives would have been spared if they had been treated early with HCQ.
Further, the lawsuit says, CNN and Cooper:
Juxtaposed a series of facts relating to Dr. Immanuel's professional medical experience and opinions and her personal religious beliefs so as to imply a connection and create the impression that she was unfit to perform the duties of a licensed medical doctor.
The "religious beliefs" included statements Immanuel had made in YouTube videos concerning sex acts with disembodied spirits and the use of "alien DNA" in medical treatments.
'A very important voice' – Donald Trump
Virtually no-one had heard of the dangerous quack until Trump said last year said hers "was a very important voice" and promoted a video she made.
In the pediatrician's' horror show of a brain vaccines aren't the only things that are "satanic" and "evil." Homosexuality is equally "demonic." She reported here as saying in her 2012 book, Jesus Help The Church Has Been Caged:
We are now teaching tolerance to something as vile as homosexuality – even to our grade-school children. This demon has been released to infect our generation. No matter what is said or claimed, most homosexuals are not happy, because there is something programmed in us by Jehovah God himself that makes us inherently know good from evil.

This demon will not give peace, that's why there is so much drug addiction and suicide in the gay community. It's an antiGod, anti-procreation agenda of the Devil, and we have glamorized it.

Now when we do evil, we find a way to make it acceptable. So, the majority have been pushed in the closet while we put up with the blatant display of perverted, vile behavior that is being taught to our children.

Instead of the church gathering fire to help these poor souls get delivered, they have been accepted and given free rein in the church. The infestation is increasing because these people release these spirits in the church and in our schools to infect others. You cannot love, counsel or drug a demon. We have been caged!
• Please report any typos/errors to barry@freethinker.co.uk
If you'd like to buy me a cup of coffee – and boy, do I get through a LOT of coffee keeping this site active – please click the link below.
I'd love a cup of coffee