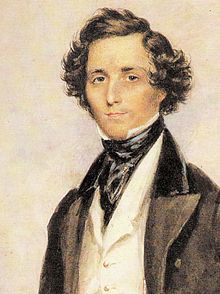 As I have indicated in several previous essays, my wife and I recently took a long trip through Switzerland, Bavaria (Austria and Southern Germany), with a final stop in Leipzig, a city in the former East Germany. The journey was superb in so many ways, magnificent scenery, delicious food, friendly people (many in dirndls and lederhosen since it was Oktober Fest time), and excellent roads on which to drive from tiny two-lane ones to the Autobahn, where my little rental could not keep up with the Mercedes and Audis that roared past; I stayed mainly in the right lane. Having lived in LA now for 2 1⁄2years, driving is usually a breeze, and it was during our trip.
While I was planning our journey (thank you, thank you Internet!), we had not originally planned to visit Leipzig. We decided to do so for two main reasons: Diana's German roots are apparently to be found there (though it turned out that we did not seriously look), and it was the home of Johann Sebastian Bach for some 27 years until his death in 1750, the final home of Felix Mendelssohn, as well as the birthplace of Richard Wagner. Such a trio of giants! Bach, the great innovator of the late 17th and 18th centuries, Mendelssohn, the child prodigy who packed great playing and composing into his brief 38 years of the early 19th century, and Wagner, a thoroughly nasty man, but a true musical genius who, by most lights, moved music from its romantic roots toward a genuine modernism. Though his operas were written over 150 years ago, some sound as if they could have been penned yesterday, so fresh and new they still are. Leipzig honors all three, though the first two get the lion's share of interest. After all, Bayreuth, not many kilometers away, was the lair of Wagner, boasting both his lavish home and his grand Festspeilhaus, location of Wagner central even today. Bach and Mendelssohn grabbed much of our attention during our three days there.
On the second and third nights of our stay, we were in a hotel directly across the courtyard from the Thomaskirche, the place where Bach was musician for the city of Leipzig and chorus master and sometimes organist at the Thomaskirche from 1723 until his death in 1750. During those 27 years, especially in the early years of his tenure, Bach composed, at the rate of one per week, enormous numbers of cantatas and motets, such a profusion of wonders that still boggles the mind. In fact, he was responsible for the music for four churches in the city, and thus had to churn out compositions at a furious pace. Amid this profusion of scores, there were undoubted masterpieces, the great B-minor Mass, the massive passion settings of Matthew and John, along with cantatas that finally numbered more than 200.
Diana and I attended a Friday service in the church, along with hundreds of other devotees. Though we found ourselves behind one of the many pillars in the church and could see literally nothing of those who were performing, still we greatly enjoyed the singing of the boys choir, an institution that has been in existence for some 800 years. We did not attend the Saturday afternoon concert that presents a Bach motet, appropriate for the season, presented each week by the boys choir, accompanied by members of the famed Gewandhaus Orchestra of Leipzig, part of whose contract is to serve in this way. Though my spoken German is poor at best, I enjoyed hearing the choir and the parts of the sermon that I could grasp.

We then went to the Mendelssohn house, a short walk away, and encountered again a superb museum. Felix came to Leipzig particularly because he loved Bach, though Bach's music had fallen into a sort of obscurity, astonishingly enough. Mendelssohn found the manuscript of the St. Matthew Passion and presented the piece in concert for the first time in many decades. It was a revelation for those who heard it, and Mendelssohn spent many hours codifying and performing the music of JS Bach. In addition, he formed, rehearsed, and partially financially supported a new orchestra, the core of which became the Gewandhaus Orchestra of today, one of the world's great orchestras. The genius of Mendelssohn was demonstrated in a special way in an amazing room of the museum wherein one could conduct an imaginary orchestra, represented by many lighted pillars, standing in as players in the orchestra. The piece was Mendelssohn's fantastic "Overture to A Midsummer's Night's Dream," composed while he was perhaps 17, and now a standard part of every orchestra's repertoire. Diana stood at the podium with baton in hand and tried to help the "orchestra" create this piece. She had great fun, even though the players seemed not always glad to follow her lead! The entire museum was fabulous, chock full of tidbits about Felix's short but vastly productive life, including a good selection of his many sketches of his travels. Yes, he was a very good painter, too!
We capped our musical tour of Leipzig with a concert of the Gewandhaus Orchestra, who played a Haydn Symphony (No.88, as I recall) and the Brahms' 1stSymphony. The latter was a wonderful performance, led by a former conductor of the orchestra, Herbert Blomstedt. I later discovered that Blomstedt was 92 years old! Little wonder that he sat while he conducted. Still, his control was amazing, and the orchestra responded to his leadership with wonderful playing. It was an evening to remember!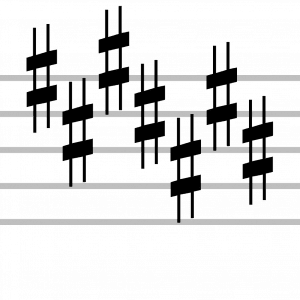 Our time in Leipzig was a musical feast, and while we drove back to Zurich for our flight home, we luxuriated in all that music, from Bach to Mendelssohn to Brahms, genius spanning nearly 200 years of great music making. How glad I am that we added Leipzig to our tour. I think I could say that it may have been my favorite place of all the places we visited. Classical music has been a huge part of my life for nearly 60 years, and I never tire of its passion and energy, its sweeping power and its sonic embrace. I know well that such music is not for everyone, and that it represents merely a small fraction of music listening in the world. But for me, it is indispensable, part and parcel of my brain and heart, vital in making me something of what I am. I am so grateful for our time in Leipzig, a crucible for much of the music I love.
The next day we went to the Bach museum nearby, on the spot of where Bach lived and worked, though all traces of the original building are long gone. The museum may have been the finest museum I have ever seen. Room after room displayed in high- tech fashion Leipzig through the years, the enormous Bach family (he had 20 children with two wives), and most notably a comfortable room where through excellent headphones one could listen to ALL of Bach's music both in classic recordings or in very new ones. Goodness gracious, I could have spent weeks in that room, hearing the music, some of which I have sung over the years. It was nothing less than magical! I cannot say how long we were there, but however much time we spent, it was not enough.
(Images from Wikimedia Commons)