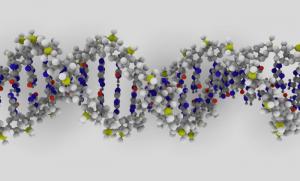 As I might have mentioned before, I'm currently writing a doctoral thesis on the Catholic approach to privacy. What lead me to this was concerns about genetic privacy in things like employment and insurance. Right now, there are limited laws in the USA, where the Americans with Disabilities Act functionally makes DNA testing for employment impossible. However, federal law does not apply to life, disability or long-term care insurance. However, Florida recently passed a new law.
New Florida DNA Privacy Law
The Center Square reported:
Florida on Wednesday became the nation's first state to enact a DNA privacy law, prohibiting life, disability and long-term care insurance companies from using genetic tests for coverage purposes.

Gov. Ron DeSantis signed House Bill 1189, sponsored by Rep. Chris Sprowls, R-Palm Harbor. It extends federal prohibitions against health insurance providers accessing results from DNA tests, such as those offered by 23andMe or AncestryDNA, to the three other insurers. […]

"Given the continued rise in popularity of DNA testing kits," Sprowls said Tuesday, "it was imperative we take action to protect Floridians' DNA data from falling into the hands of an insurer who could potentially weaponize that information against current or prospective policyholders in the form of rate increases or exclusionary policies." […]

Sprowls, a cancer survivor, discovered the "massive loophole" could be exploited by insurers while on hold during a phone call to a life insurance company in 2017 and the dead air was filled with commercials from DNA-testing companies, he said.

Under HB 1189, insurers are prohibited from using genetic information to price policies and offerings. The bill blocks companies from requiring or soliciting genetic information from applicants and forbids DNA testing companies provide genetic information to insurers without the customer's permission.

Individuals still can volunteer genetic information from third-party tests to insurers.

Sen. Kelli Stargel, R-Lakeland, who sponsored the Senate version of Sprowls' bill, said it will "rightfully protect Floridians from violations of privacy."
You can read more detail there.
A Hole in the Law
Last fall, I considered a few legal ways DNA testing could be legal put probably immoral. Life insurance dealt with by this law was one case:
Third, we have a case where it could likely be used. Let's say you sign up for life insurance, which is excluded from GINA, and they run a DNA test. Now they can do two tests: first, find out risk factors based on genes, and second find out your extended family. The latter would allow an insurance company to raise your premiums due to the misbehavior of other family members. Is that moral?
Earlier in 2019, I noted this too, although I cite CNBC article that seems to contradict above:
the biggest worry I'd have is third parties who might be able to make decisions about you based on your DNA. Imagine if your health or life insurer realized you had a predisposition to diabetes. Would that mean your premiums would increase dramatically despite having no signs of the condition? Fortunately, "Most life insurers are restricted by state laws from using genetic information in the underwriting process, which protects genetic results as a form of private property." However, in other states, it seems like once you know of a genetic risk, if you don't disclose, the insurance company could theoretically not pay out death from diabetic complications claiming you didn't disclose relevant data. (However, this later has yet to be tested legally.)
I am not a legal expert but the CNBC article goes into more discussion:
Life insurers insist they can still request genetic information and retract an individual's contract if they hide test results, leading to debate over related state laws.
In other words, it might be legal or illegal on a technicality but the move by Florida makes it crystal clear it's not allowed.
Moral Mandate for DNA Privacy
I have spoken about this several times before and so I can simply repeat much of it.
DNA Privacy Protects us from Discrimination
I wrote about this in ZENIT in 2017 (one of my first articles on genetics or privacy):
I think it is the most insidious form of discrimination in the history of mankind. It proceeds subtly but has absolutely devastating effects.

Other forms of discrimination were based on what people assumed to be better genetics but when they only based it on external observable facts that at least respect people's privacy. The Catholic Church is always been against discrimination and also believes in respect for privacy.

The doctrine on discrimination, leaves no room for doubt that we can't discriminate against someone based on their genetics. 2433 of the Catechism states: "Access to employment and to professions must be open to all without unjust discrimination: men and women, healthy and disabled, natives and immigrants." And 2276 expands this regarding the disabled: "Those whose lives are diminished or weakened deserve special respect. Sick or handicapped persons should be helped to lead lives as normal as possible."

Having health insurance shoot up to astronomical levels if you have certain genetics or being rejected in employment for something that is private and invisible seems clearly against living "lives as normal as possible."
What Does DNA Actually Say
In the same ZENIT article, I also note that many conditions are highly genetic but not completely determined by genes.
For example schizophrenia, bipolar, and autism are highly genetic but not absolutely determined. These can't be ignored because together affect about 7% of the population. However, with therapy and/or medicine most who live with these conditions can hold down pretty normal jobs. Many times this medication is relatively cheap. I've known people with these who've worked pretty normally as a writer, a nurse, a research scientist and in religious ministry, and in all 4 cases, they kept their condition hidden (people open up a bit to a priest and I've had such wide experience nobody could figure out who these are).
The Right to Privacy
Well, I'm currently writing a 250-page doctoral thesis on this but I'll try to summarize. So far the Church does not recognize a specific right to privacy – although I think it should. However, in the ZENIT article, I draw principles from Catechism 2489-2492:
"Charity and respect for the truth should dictate the response to every request for information or communication… Respect for privacy… [is a] sufficient reason for being silent about what ought not be known." Also, "Everyone should observe an appropriate reserve concerning persons' private lives." Although the rest of this number is about the dangers of tabloid journalism, it applies to non-public people here trying to conduct an ordinary business transaction – buying insurance or signing an employment contract – without having to reveal unnecessarily private and detailed information about themselves.

Furthermore, "Private information prejudicial to another is not to be divulged without a grave and proportionate reason." Obviously, your genetic material is private and the use by an insurance company or employer is prejudicial in its intent even if not in your case due to good genetics.
Conclusion
So far, no insurance company says they use genetic testing for life insurance. The legality of doing so, however still remains in limbo in most places. Nonetheless, this seems like it goes contrary to discrimination and privacy. Thus, we should applaud Florida for clarifying this issue.
Note: please support me on Patreon so I can write more on genetics and privacy ethics from a Catholic perspective.