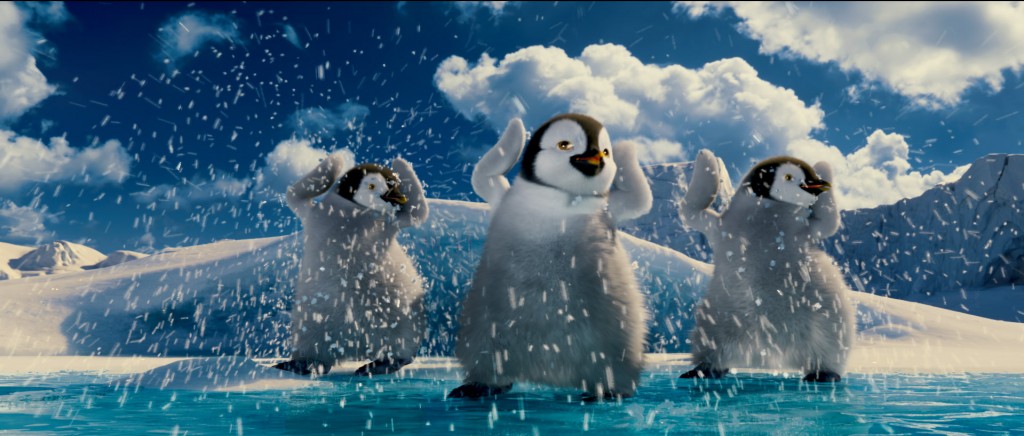 Grade: B-
Bottom Line: This movie is all about the music. If you approach it like a rock opera and don't expect a coherent story, it's enjoyable. Think "Mama Mia" or Pink Floyd's "The Wall," but with, you know, penguins.
Who Should See It: Fine for kids of all ages and their parents.
Rating: PG for some mild peril which may be too much for the smallest sensitive kids. No inappropriate sexual content or language.
Full review after the jump.
Mumble the penguin (voice of Elijah Wood) from "Happy Feet" is all grown up, although he hasn't yet lost his baby fuzz. What he has gained, however, is a wife in Gloria (voice of Pink) and a little, fuzzy son of his own. Erik (voice of Ava Acres), like Mumble before him, has some delays finding his voice and/or his dance as all the other penguins party down around him.
That isn't a problem until the penguin colony is entrapped in an icy crevasse by shifting icebergs. Because this is "Happy Feet," it will take Mumble's dancing along with Erik's gift to free them.
Muddling the snowy water, however, are storylines revolving around the Don Juan penguin Ramon, a mysterious flying penguin named Sven, a lost elephant seal family, Lovelace the fast-talking mayor of Penguintown, and some random humans that may or may not be from Greenpeace.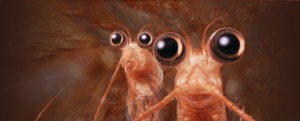 Down beneath the waves, two tiny krill decide to change their destiny as the bottom of the food chain and set off on an epic quest of discovery and empowerment. Voiced by Brad Pitt and Matt Damon, Will and Bill the krill are the most enjoyable part of the film. Their existential journey purposefully echoes and gently mocks the deepest questions in life.
Of course, they discover you're never too small to make a difference, as does Erik on the ice. We all knew that was coming.
However, the movie isn't about message. It's certainly not about plot. The crowded roster and convoluted plot lines leave you scratching your head.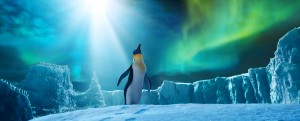 It's about music: the feeling of music, the need to dance, emotions so powerful they can only be expressed in song. Backed up with some stunning animation of stars, northern lights, and luminescent krill, some of the song sequences are true works of art.
Like life, the movie doesn't make sense, but dancing and singing make it better.
Will the Krill, or perhaps it was Bill, sums it up perfectly when he says of dance: "Perhaps it's a momentary diversion of the existential terrors of life."
That Will, or perhaps Bill, has a way with words.