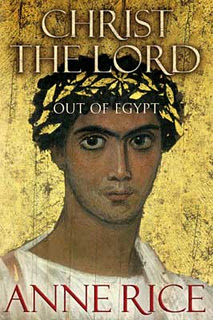 Variety reports that Anne Rice's "Christ the Lord: Out of Egypt," an exploration of the early days of Jesus's life, is coming to the big screen. Rice, who famously wrote about inky-hearted vampires in "The Vampire Chronicles," converted to Catholicism in the late '90s and wrote "Christ the Lord: Out of Egypt" and "Christ the Lord: The Road to Cana." She renounced Christianity in 2010 over the Catholic Church's stance on homosexuality and birth control, among other things, but maintained her faith in Christ remains "the heart and center of my life."
Add this to Director Darren Aronofsky (Black Swan) working on "Noah," reportedly a stylized rendition of the Noah's Ark story. Scott Derrickson (The Exorcism of Emily Rose) is putting together an action movie based on David and Goliath.
Could we be seeing the return of the mainstream Biblical epic?