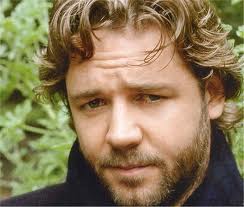 Does this man look like the Biblical Noah to you? Deadline is reporting that Darren Aronofsky, who flirted with Oscars last year for his Natalie Portman ballet movie "Black Swan" is close to signing Russell Crowe as the title character in his movie based on the Biblical Noah.
The movie is rumored to be dark and comic-bookish in tone, not a traditional Biblical epic from the 1950s.
From Aronofsky? Of course. "Black Swan" wasn't exactly "The Nutcracker," after all.
Deadline also reports that Liam Neeson is in talks for another role.
*Russell Crowe photo from MySpace