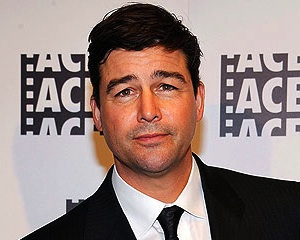 Clear eyes. Full hearts. And a crucifix.
Kyle Chandler, forever Coach Taylor of Friday Night Lights to some of us, just signed up to star in a pilot of a drama about the Vatican for Showtime.
TVline.com reports:
The project, directed by Ridley Scott and penned by Paul Attanasio (House), promises a provocative contemporary genre thriller about spirituality, power and politics – set against the modern-day political machinations within the Catholic church.

Chandler will play Cardinal Thomas Duffy, the charismatic yet enigmatic Archbishop of New York whose progressive leanings excite some and alarm others within the hierarchy of the Church.

Additionally, Matthew Goode (A Single Man) and Sebastian Koch (A Good Day to Die Hard) have joined the cast as Papal Secretary Bernd Koch and Cardinal Marco Malerba, respectively.
Nothing controversial there. What could possibly go wrong?