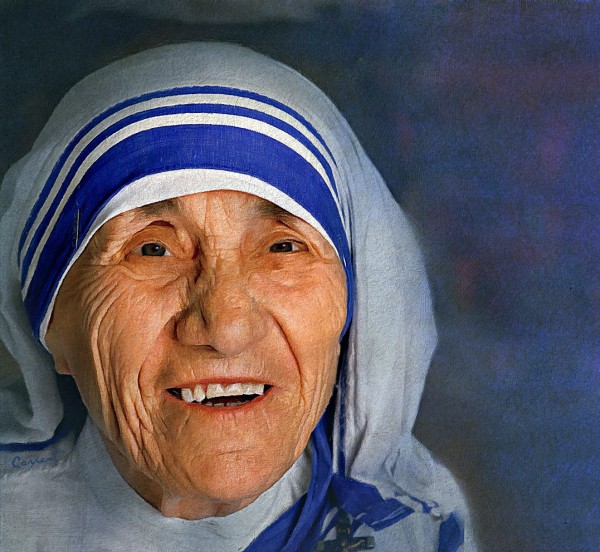 She loved mightily, trusted beautifully and inspired millions.
Now the world's most famous nun will be coming to a theater near you in 2015, The Wrap reports. 
The first ever authorized movie biography about Mother Teresa, tentatively titled I Thirst, will be written by screenwriter Keir Pearson. Pearson was nominated for an Oscar for the screenplay for Hotel Rwanda.
Current plans call for Pearson to complete his research trip in Kolkata, India and Tijuana, Mexico during the next month and begin writing by the end of February. "We're eager to get this story to the global audience," said producer Jamey Volk.
"Keir's presentation and his Oscar nominated script of 'Hotel Rwanda' and his sensitive script for 'Chavez' (the upcoming movie about Cesar Chavez) made him the perfect choice," explained [head of Flame Ventures Tony] Krantz. "'I Thirst' is the first and only authorized film about the life of Mother Teresa on the big screen. We couldn't be more excited for this movie about a woman who stood for total commitment, faith, charity and love."
Read the full story here. 
This begs the question….who would you pick to play Mother Teresa?