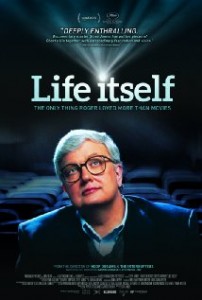 Roger Ebert (1942-2013) exemplified the best traits of a film critic. For over forty years, he excelled as a populist communicator unafraid to expose his audience to novel cinematic works.  I am grateful for the thousands of reviews that contribute to his literary legacy, but how I would've loved to attend one of his 5-hour frame-by-frame analyses of such classics as The Third Man.  As a freethinker, I find much to admire in his meditations upon religious belief and the afterlife, and I wholeheartedly share his affirmation that movies at their finest serve as "empathy-generating machines."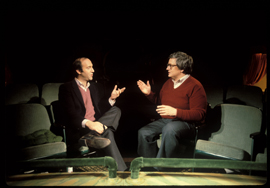 So, why do I feel lukewarm about Life Itself, the documentary biography of Roger Ebert by Hoop Dreams director Steve James?  Lamentably, Life plays it safe and conventional:  we see the predictable photos of Roger as a boy, the video of his memorial service, the standard establishing shots of Chicago, and yes, even Ebert's star on the Walk of Fame.  For anyone who has read Ebert's superb memoir (I highly recommend the warmly narrated audio version), practically the only new material here is the footage of Ebert's final months, during which Roger and his wonderful wife Chaz allowed James considerable access to their home and hospital room.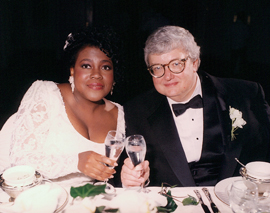 If you'd rather not read or listen to Ebert's book, then I do recommend viewing this film.  James hits all the high points:  Ebert's childhood journalistic efforts, his promotion to movie critic at the Chicago Sun-Times in 1967, his struggles with alcoholism, the Siskel and Ebert television programs, his good fortune in finding abiding love late in life, and the cancer that stripped away his voice and lower face before killing him.
Please don't get me wrong, there is still much to appreciate in Life Itself.  James covers the morphing of Ebert's relationship with Gene Siskel, from indifference to childish sniping to friendship, touchingly and effectively with a series of hilarious television outtakes.  Affecting, too, are tributes by the likes of Errol Morris and Martin Scorsese, recounting Ebert's championing of their once-obscure work and his encouragement at moments of deep personal crisis.  Again, I only wish that James would've depicted a life so effervescent with the creative dynamism it deserves.  Or, to put it more simply, an excellent life devoted to extolling excellence in cinema merited an excellent (not merely acceptable) film of his own.
(Life Itself is rated R for its language and brief nudity, which laughably lumps it with such masterpieces as Porky's and American Pie.  I would feel at ease letting any teen interested in film criticism watch this film.)
3 out of 5 stars