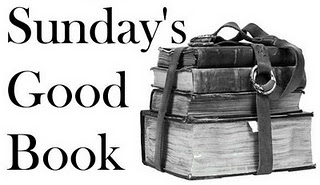 I've just finished Sara Miles's memoir Take this Bread: A Radical Conversion, but I don't think I can write my usual style of review.  Miles was raised by atheists (although she had missionaries a couple generations back), is a liberal lesbian, and converted to Episcopalianism in midlife.  I'm always interested in the logic of converts, especially when they're a good match for me demographically, but Miles and I are way too far apart conceptually for me to have anything substantive to say about her change.
Miles, while visiting a church, was seized with a deep longing for the Eucharist.  She hadn't been particularly religious before, but suddenly felt a powerful yearning.  Since she was at an Episcopal church that practiced open communion, she got in line to receive and was overwhelmed by a sense of Jesus's presence.  She became more and more involved with that church, eventually becoming a deacon and opening a food pantry.
And I, of course, read this wondering when there would be theology and other scholarly stuff.  How could you have all these feelings and not want to thrash them out and formalize them?  So this memoir was too far from my way of thinking to grapple with, but it may be of interest to some of the blog readers.
And I will say, in defense of my hyper-logical approach, that there was one part of the book that seemed to be crying out for more theology, even if it wasn't a major part of Miles's conversion.  As she becomes more involved with the church, Miles tends to think a lot of doctrines and practices are obstacles to a relationship with Christ (closed communion, only the priest gives blessings, etc).  She seems to resemble that "
Why I Hate Religion, but Love Jesus
" guy.
What bugs me is that she seems to be arguing primarily from the strength of her intuitions and a few proof-texts (Jesus doesn't turn anyone away, etc), but without a meta-guide for how to read and interpret the bible.  She just asserts that her citations trump the traditions and understandings of people on the other side of the issue, and, as far as I can tell, there isn't a truth-telling thing they have in common to settle the dispute.
I don't understand how you could be persuaded of a religion's claims without acquiring some kind of epistemological framework for judging their truth.  I can see that one might get inconclusive answers, but there would still be some kind of evaluation you were performing.