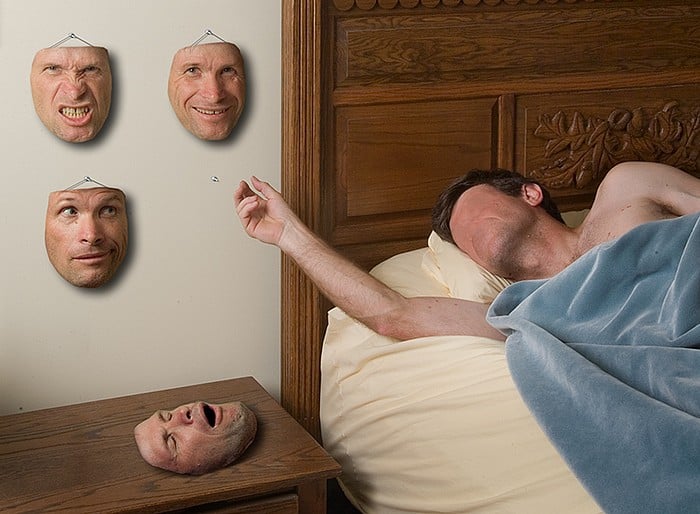 The "Welcome to JT" thread has digressed into a number of interesting discussions (parental authority over children, what to make of data that suggests the people you think are wrong are doing better than you, etc).  And I do want to throw this less wrong post on envying "irrational" choices into the mix, but the comment I want to highlight is on a different subject.  Clarissa wrote:
Yeah, JT presents himself as a nice guy, but he can turn on a dime into a vicious attack dog.

I don't trust guys like that, and it has nothing to do with atheism v theism or any other ism. I think people like that are just showing their true colors.
First, let me make an important distinction between prudence and philosophy of identity.  It's quite reasonable for Clarissa to be on guard with someone's who's flown off the handle in the past or to cut off contact for her own safety.  I wouldn't pulled this comment out for a post if it weren't for the last sentence.
It's a pretty wretched pessimism that thinks our moments of virtue are just a mask for something nasty underneath.  One slip wipes their previous good behaviour off the ledger.  I hate talking about authenticity, since I don't care very much about who I am, just who I ought to be and how to get there.  If pressed, I'd say "true self" is the mask we choose to put on when we're dressing up as Christ.
But you can leave "true self" as an unanswered question or a hopelessly incoherent one and still think the assumption in Clarissa's comment is pernicious.  If our worst behavior is our truest portrait, then it's hard not to get impatient with good behavior as artifice, something deceiving you until the other shoe finally drops.  And once your friend finally slips up, you get to feel vindicated in your skepticism and get to write the other person off as not really good.
Instead of trying to help you friend strengthen and celebrate what's best in themselves, which is low-reward, every day work, you get to be free of your obligations, now that you know what they really are.  This is one of the failures of charity that I'm most susceptible to, and I'm still pretty sucky on this one, though I'm trying to become stronger.  Some of the triggers I use to spot when I'm going wrong are noticing myself thinking anything that includes: "true colors" "So, all that [good thing] was a lie" "Well, at least he's honest about it!" and (except in the context of My Cousin Vinny) "I'm done with this guy."
I'd be screwed if my friends treated me the way I've treated other people.  When someone lets me down, I try to think about error modes and trouble shooting instead.  What happened that made it harder for my friend to respond in their natural, loving way?  How can s/he recognize this class of weakness in the future and what can s/he do about them?  It's better for me and better for the people that I love when we think of our weaknesses as bugs in the system.
I liked the way a parish priest put it when he said, "Sin is what you're not."  It's not in accord with your true nature, and remaining in sin is an act of self-annihilation.  That means we get on with the urgent business of burning off the dross off our souls by reaching out to the truest part of our friends and ourselves.  (If you're a L'Engle fan, it's the difference between loving Charles Wallace and being X'd).
— — —
In this post, I focused mainly on how thinking other people's stumbles reveal their true selves hurts me, but I previously wrote about how this idea does serious damage when you apply it to your own actions.  The post is titled "In Ira Veritas" and here's a pull-quote:
There's no authentic you that gets revealed in moments of high stress. You're not a latter-day Hyde, and your nastiness isn't some profound revelation about the nature of Man. It's just the same old you behaving badly, and maybe you've just learned something about who you're most likely to lash out against, so you can guard yourself more closely now.