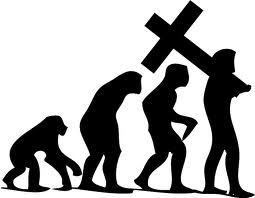 This post is part of a series discussing Daniel Dennett's Breaking the Spell.
The main thrust of Daniel Dennett's Breaking the Spell is that the history of religion is not incompatible with evolutionary theory.  That sounds a lot less exciting than an attack on religion, but it's what the book is actually about.  Dennett's book doesn't mount up any direct evidence against the truth claims of religion, but it does make the argument that religion is something you might be reasonably likely to observe in a world where there was no god.  That means the mere existence of religion is not strong evidence for the existence of god.  Fine and dandy.
But that's not really so big a claim.  This is the same basic argument that evolutionary scientists have over a seemingly maladaptive trait or altruism.  Is this phenomenon the kind of thing we really wouldn't expect to see given what we know about evolution?  There are a variety of ways to try to explore these questions.  Sometimes we can play around with simpler analogues in species that reproduce and evolve swiftly and come up with general rules (like sex-signalling can turn into an our of control arms race).  Sometimes we can monkey around within a population and see what animals are using as signals (playing different parts of song to see which are mating calls and which are alerts, showing college students silhouettes with different waist to hip ratios).  And sometimes, we're just using our imagination, to see if there's a plausible path from a precursor creature to the behavior we know today.
I'm not knocking that method, mind you.  It can help us make predictions that we can test using the fossil or artifact record.  But Dennett does tend to treat it as a little more definitive than I would.  A plausible path from A to B may be more of a testament to human ingenuity than to the likelihood of a certain cultural practice emerging due to evolutionary cruft.
At a certain point in the book, Dennett admits that all the data and speculation he's mounting up doesn't have much to say about the truth claims (metaphysical, historical, or ethical) of any religion:
"Notice, too, that this [universality] leaves wide open the possibility that divination… is a mutualist meme because it's true …After all, the reason why water is deemed essential to life in every human culture is that it is essential to life. For the moment, though, my point is just that divination, which appears just about everywhere in human culture… could be understood as a natural phenomenon, paying for itself in the biological coin of replication, whether or not it is actually a source of reliable information"
The obvious next question is how you would test whether divination is a cultural replicator because it's a guide to truth or whether it's remains popular for some other reason.  Dennett comes round to this question for the god proposition near the end of the book, and I'll hit that section tomorrow.  But before we tackle those specific arguments, I think I've got a handy inversion to explain why the kind of evidence Dennett is gathering isn't that relevant to an atheist vs theist argument.
Dennett asks repeatedly "Cui bono?"  Who benefits from a particular cultural practice?  How is it paying for itself, is the currency increased access to food? Mates? Resistance to disease?  But if a cultural practice benefiting people is a cue that it's stated claims aren't trustworthy, because they can be explained away, than we're heading into really wacky epistemological territory.
"You can totally trust my philosophy, because living it is nearly impossible, really lowers the chance you'll reproduce, and takes a major toll on your health.  It's so evolutionarily disadvantageous it is  sustained only by our commitment to Truth, no matter the cost!"
I foresee a Stylite boom.  Reserve your pillars now.