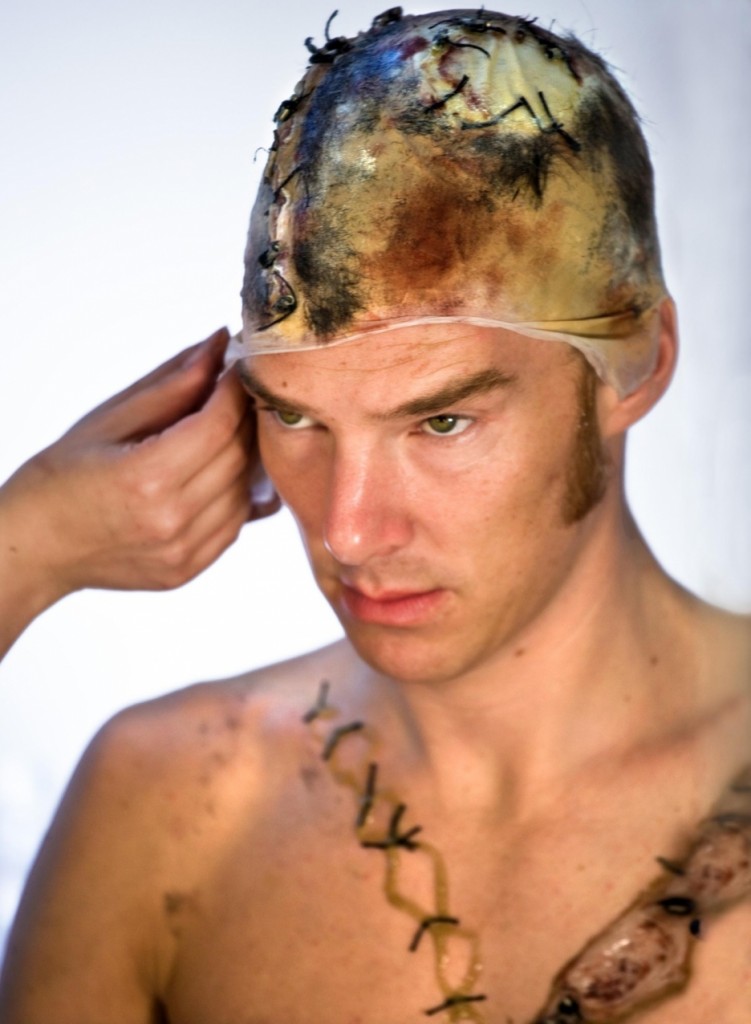 When I saw the National Theatre's production of Frankenstein, I thought there were two somewhat cliché ideas that were lent additional depth in this staging. Previously, I wrote about Frankenstein learning humanity from his possibly inhuman monster, but there was also an interesting use of a trope as the creature learned to be a man.
When the creature confronts Frankenstein's wife near the end of the show, she marvels at his humanity and his sophistication, but when he lists what Frankenstein has taught him, he quickly moves past language and motor control to list cruelty, shame, and lies. If man is a fallen imagio dei, the creature is a degraded imagio homo. He takes our faults and our sins as the most uniquely human thing about us, and this is the model he chooses to pattern himself on.
I've seen this kind of pessimism before. The new creation is a noble savage and contact with poor fallen us inevitably ruins everything. I don't think the production lends itself to this kind of hackneyed despair. The problem isn't that the creature met humans, but how. In the early parts of the play, he has only two kinds of human contact: he is beaten and despised by every person he meets save one, a blind man who teaches him to read and to speak.
So, he spends sustained time with one person in the flesh, and thousands in stories. When the family of the blind man rejects him, he isn't sure what to do, but he reflects on the Roman histories he has read, and decides the appropriate response is revenge, and he burns the house with them inside. His education has a sampling problem; we don't write about people living quiet lives (of desperation or otherwise). From stories and histories, you learn about titanic acts. The creature may have been made a monster by the romance of extremes.
My college debate group once stole a topic from Plato's Republic and debated "Resolved: Throw the Poets out of the City" and I've been thinking a lot about which stories we choose to tell since I reviewed Philip Pullman's Fairy Tales from the Brothers Grimm for Fare Forward (coming out in the next issue).  The task of curating literature for a creature like Frankenstein or a child-like AI might be a fun short story idea (I'll stick in the same category as the timetraveling to save epistemology inspired by Bishop Berkeley one).  What are the most important omissions from recorded human experience?