Things I have attended at midnight this year: The Hunger Games, The Avengers, The Dark Knight Rises, The Hobbit, and Mass (the first time I've ever attended Mass at Christmas, in fact). But, today, one family tradition is unchanged by my conversion. If it's Christmas, it's time for Chinese food and a movie. And I hope I don't have to tell any of you which movie it's going to be.
A few weeks ago, I was feeling a little crestfallen that I didn't have any friends who were likely to invite me to join a Les Mis flashmob in the run up to the film's release. But then I remembered the wise words of Neil Patrick Harris as Barney Stinson: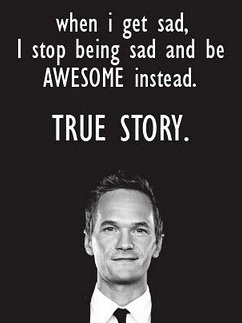 And I coordinated one myself. We practiced for an hour in a park outside Union Station, and then we swung into action. And I'll bet you can guess which part I reserved for myself.
And can I just add that the reason I really like doing choreo is because I love spatial reasoning.