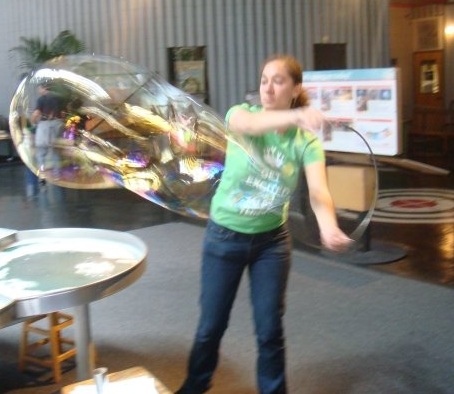 Posts have been a little scarce on the ground here, because I'm in the middle of prepping to change jobs and change coasts. Scrapping with everyone about religion, philosophy, and musical theatre is fun, but it's not how I earn my living.
I have sometimes said that, in my dream job, I would have a badge that said "Methodology Cop" and I would be allowed to kick in doors and help people overhaul their research projects and interventions. "Ma'am, I need you to step away from that convenience sample!" That's not quite the job I'm about to start, but I'm nearly as excited.
I haven't much mentioned my current job on the blog, because this blog isn't intended to reflect the opinions or work of my employer, and that's not going to change now. There's no reason to link them together on Google. But, to speak generally, since I graduated from college, I have been working at a DC policy/lobbying shop on bank reform. I got to be the stats maven for the team, and have really enjoyed working with wonky people.
Starting Tuesday, I'll be in Berkeley, California, working for an education-y kinda start-up-y, non-profit. I got to do a short tryout with them, and I loved it. The people are smart, clever, and kind, and the work is interesting and useful. I really like work that feels like translation, where I get to take an interesting fact, skill, or concept and see how it fits together with something unexpected. Or when I get to take a research finding and figure our where it's relevant in quotidian life and how to explain it so it sounds as interesting as it is.
(Oh, and since there's a big teaching component to this job, I get to do a lot of talking. My cup runneth over, obviously).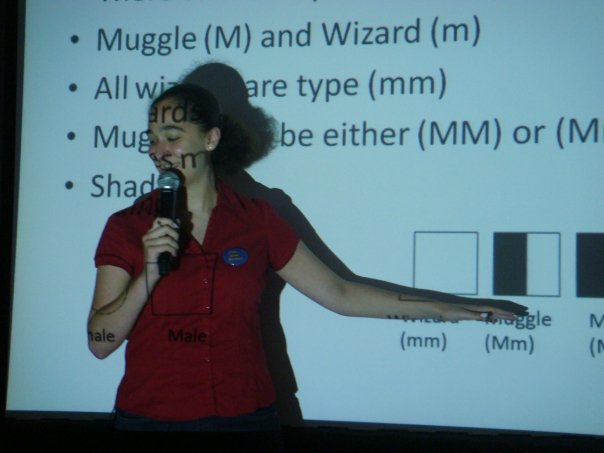 Not much will change for readers of this blog, but, as I try and figure out how to pack all my armor, bustle skirts, and all the books in the world, there's something you can do to help me out. If you know anything at all about the Bay Area, I'd quite appreciate recommendations for any interesting Catholic groups/listservs (I'm sorry to be missing the Lenten lecture series at the Dominican House of Studies). My parish in DC was lovely and vibrant, and I'd like to be able to meet more nerdy enthusiasts out west (who keep cracking liturgical jokes).
Also, I'd appreciate any general Berkeley recommendations (especially theatre events, lectures, etc). I had a bigger network of people to draw on in DC than I will in my new home, so I want to know where I'll be finding my new friends.
There will still be posts this week (though, again, it's possible they'll be a bit slower than usual), and, starting next week, the guest posts from the Math and Theology bookclub.
Finally, tonight is my farewell party, and my friends are all coming over to read Arcadia. I'm very tempted to reprise the reading for my first theatre party in Berkeley, but, since I'm taking Septimus Hodge tonight, I may switch to Bernard when I arrive.
(Of course the party will include a math lesson).