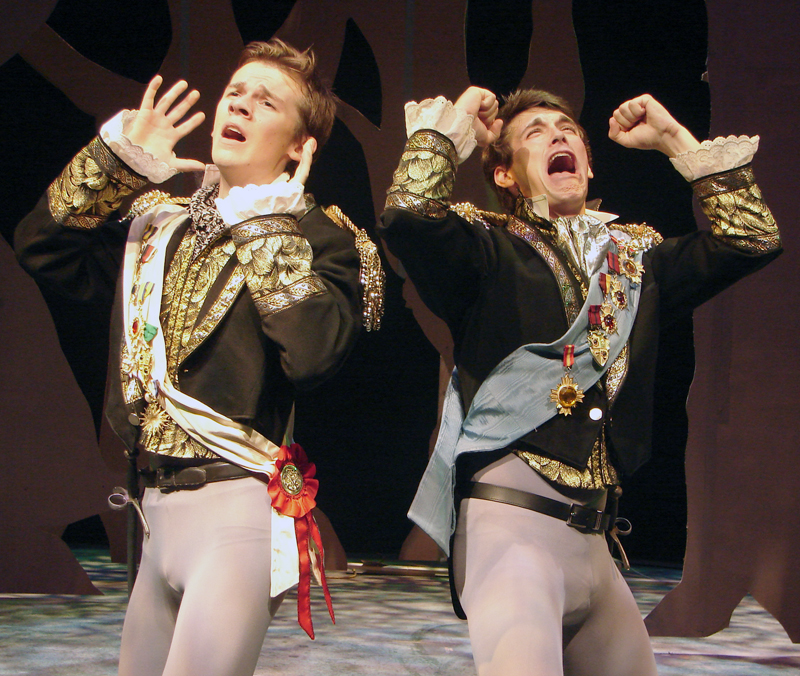 So, remember that atheist friend I had the The Great Divorce bookclub with? There were a number of unexpected benefits to that fight, but perhaps the most delightful is the fact that my friend likes songwriting and Sondheim, and relyricized a number from Into the Woods to be about the Dwarf and the Tragedian.
You can google around for a summary of the scene (I don't see the text up anywhere) but, given how often I recommend it and that my friend with a wildly different belief system agreed it was well worth reading, you may want to go to the library or a bookstore. So, without further ado, let me have him take it away….
To the tune of "Agony" from Into the Woods by Stephen Sondheim
TRAGEDIAN
When we both lived, you
Neglected my needs
Did not do your part for me
But I forgive you
For your selfish greed
Cease breaking your heart for me!
Agony
That can drive you insane
It must be what you've felt
When I haven't been holding your chain
DWARF
Hour by hour
I sit here and cower
In pity and fear
True, I've been spited
But now we're united
Did you miss me dear?
Ahhhhhhh…
Agony!
LADY
That will pain you no more.
TRAGEDIAN
Notice she didn't answer us
DWARF
She's done all this before
BOTH
Agony!
Tell us you have felt pain!
TRAGEDIAN
You're not above us!
DWARF
If you really love us
BOTH
Let us hold your chain
TRAGEDIAN
Were we not
Sensitive
Loving
Considered, Com-
Passionate,
Plus we
Allowed you to take the last stamp!
DWARF
We had thought you would want to repay us
And do so!
TRAGEDIAN
Did you? No.
LADY
Forget and be glad!
TRAGEDIAN
You mean you have felt gladness,
When we've pined for your care?
That is bloody unfair
We're so needy, and–
LADY
Shut up, Tragedian.
BOTH
Ahhhhhhhhhhhhh
DWARF
Agony!
TRAGEDIAN
Misery!
DWARF
Woe!
BOTH
No, you don't care, it's plain
DWARF
You have left us behind
TRAGEDIAN
And you need us no more
BOTH
While we're holding this chain!
Agony!
LADY
Just be happy instead!
(The DWARF vanishes)
TRAGEDIAN
I wish that you were dead.
(My friend Mytheos does other amusing relyricizations about Game of Thrones which are about at SFW as the books themselves at Childhood Meets Westeros)