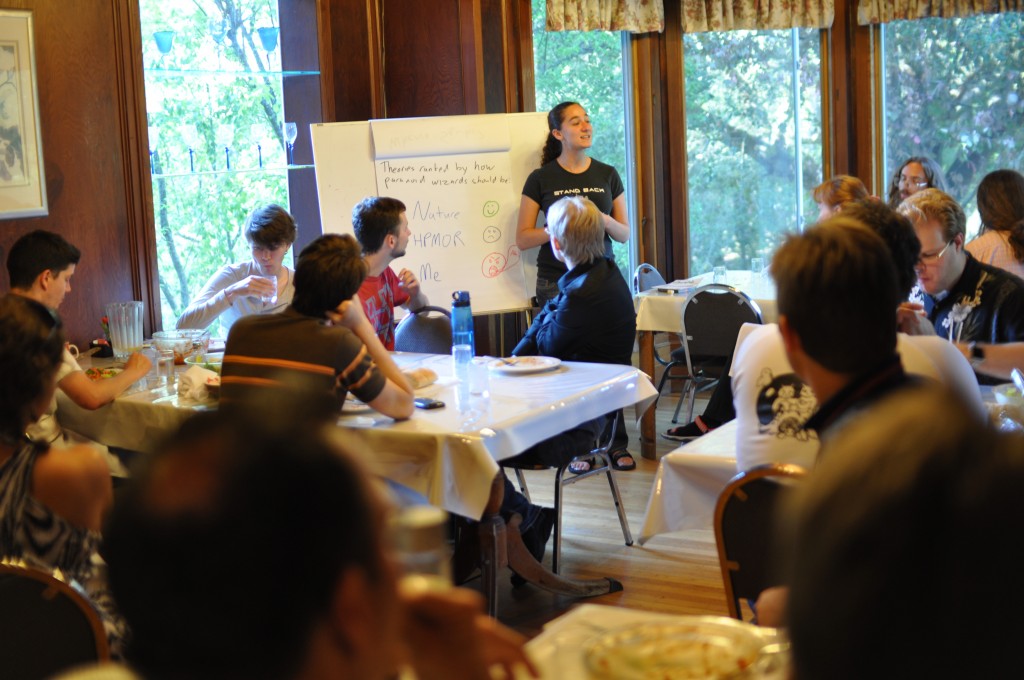 After spending a week at geek summer camp (not that one!) in July 2012, I never got around to assembling the index post for all the blogging I did in response to the workshop. But, at least I'm just sneaking in ahead of this year's workshop. I still think the best summary of CFAR's workshops is the one I posted last year:
This is the kind of summer camp where, before you go, they send you and two close friends a detailed survey, so they have a baseline to assess the impact of the camp on you in a year when they do the follow up. Squee!
Here's what I ended up writing and learning. It starts relatively object level, but, after the classes are over, I wade into some slightly more tangential questions.