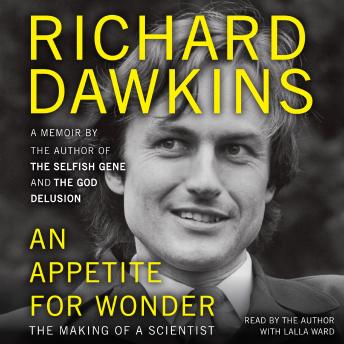 My March issue of First Things has just arrived in the mail, and, with it, my review of Richard Dawkins's memoir, An Appetite for Wonder: The Making of a Scientist. Here's how it begins:
Richard Dawkins' An Appetite for Wonder: The Making of a Scientist invites comparisons with C. S. Lewis' Surprised by Joy. Both are memoirs by thinkers who seemed a little surprised to end up as apologists, much less as writers whom growing numbers would credit with their conversion or de-conversion. Unfortunately, there is much more joy in Lewis' work than there is wonder in Dawkins'.

When Dawkins recounts stories from his childhood in Africa or schooling in England, he seldom enters into his thoughts or feelings. (The volume, first of a promised two, goes up to the publication of The Selfish Gene in 1976, when Dawkins was a lecturer in zoology at Oxford.) The story of his circumcision is used to set up an aside about German law. We learn about his frustration with legal accommodation of religion, but nothing about if and how he had any personal feelings on the topic….

Dawkins speaks in defense of the rights of individuals, but there are no people with thoughts and feelings in his anecdote. His infant self can be excused for not having a reaction, but a memoirist adds context to the stories he tells by reflecting on their impact on his present self. Yet Dawkins remains ­impassive.
It turns out I like his straight science writing much more than his memoir or theology. I had read The God Delusion as an atheist, and decided not to pass it along to my Catholic boyfriend, since Dawkins was punching below his weight. There are certainly enough fundamentalist evangelicals to be worth rebutting, but it's not very fun or instructive to watch. I much preferred Unweaving the Rainbow.
The book I reviewed is the first in a two volume memoir, and I suspect I'll be taking a pass on part two. But I have plenty on my plate for the time being. I'm off to the library to pick up Scott Stossel's My Age of Anxiety: Fear, Hope, Dread, and the Search for Peace of Mind and Andy Weir's The Martian. Plus, on my nightstand (or, rather, the bit of floor serving as my nightstand til I own furniture), I've got the next book I'm reviewing for First Things, Richard Beck's The Slavery of Death.