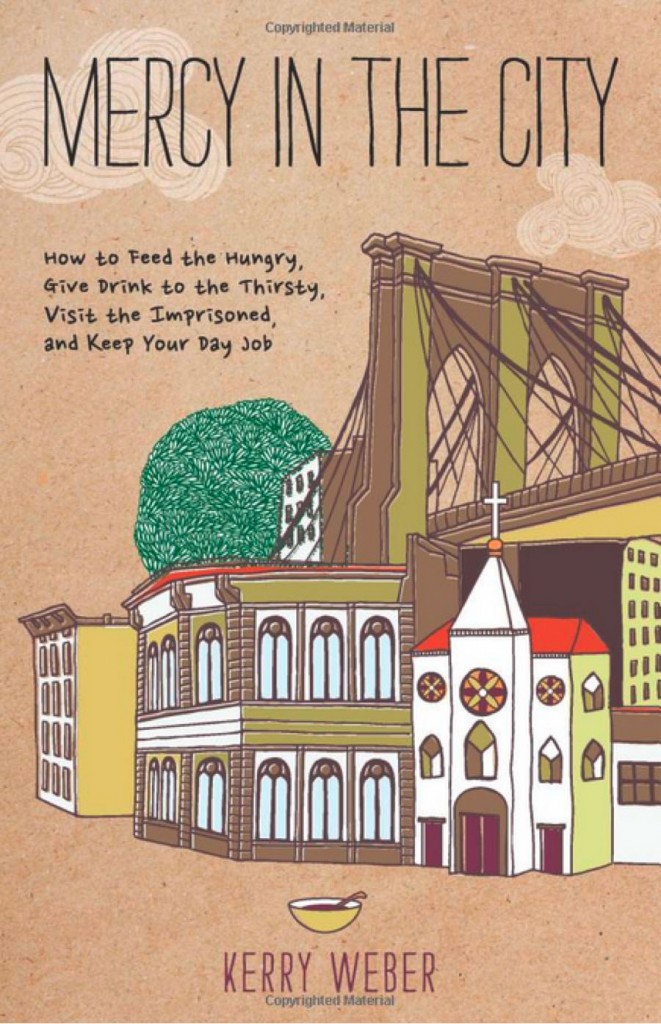 The release of Kerry Weber's Mercy in the City: How to Feed the Hungry, Give Drink to the Thirsty, Visit the Imprisoned, and Keep Your Day Job is well timed for Lent. If you're of a mind to, you could finish this slim spiritual memoir before Ash Wednesday and let it inform your choices of sacrifices.
Weber, a Mercy Associate and managing editor at America magazine, decides that for Lent, she'll try to practice the seven Corporal Works of Mercy:
To feed the hungry.
To give drink to the thirsty.
To clothe the naked.
To harbour the harbourless.
To visit the sick.
To visit the imprisoned
To bury the dead.
In her cheery account, she visits a prison, staffs a breadline, and helps distribute water at a road race, all while meeting with the friend she is sponsoring through RCIA, who will come into full communion with the Church at the end of the 40 days of Lent.
Reading this book, I was struck by communal nature of Weber's Lenten discipline. When people ask, "What are you giving up for Lent?" the very formulation of the question suggest that we're looking for some way to withdraw from the world. That's not wrong–we do want to pull back from worldliness–but we should be moving toward God, not just retreating from the world.
For this reason, many people recommend picking something to do as well as something to give up. I haven't worked out my Lent plans yet (aside from giving up Threes in self-defense) but I was considering picking up Pope Benedict's Jesus of Nazareth: Holy Week: From the Entrance Into Jerusalem To The Resurrection, which has the virtue of being seasonally appropriate and would mean I was reading the two living popes in tandem.
That project might better prepare me for the spiritual works of mercy but wouldn't do much to help me throw myself in the path of others, as Weber does. I did, one Lent, decide to try not eating alone, but either scheduling lunches with friends or introducing myself to others.
I don't think I managed to make the switch more than three times. I'm possessive of my meal times as reading time, short-tempered about small talk, and felt awkward about shanghaiing people into my personal spiritual growth. Weber's book helped me look at a gap in my spiritual life, but I'm still at a loss on how to fill it.
Are any commenters planning to take on outward-focused disciplines for Lent, related or not to the corporal works of mercy?
Update: It has come to my attention that patronuses are corporeal and works of mercy are corporal. Error corrected.
I received a review copy of this book through the Patheos book club, where you can read other reviews, along with a Q&A with the author. If you'd like a big list of ideas for Lent, try Catholic All Year's compendium (h/t Simcha). If you'd like to read more about the works of mercy, you may also like Mark Shea's The Work of Mercy: Being the Hands and Heart of Christ.