I finished Cassandra Clare's The Mortal Instruments hexalogy this week when I reached the end of City of Heavenly Fire, and I'm awfully frustrated. This series hit the same problem a number of epic books and movies have been causing for me: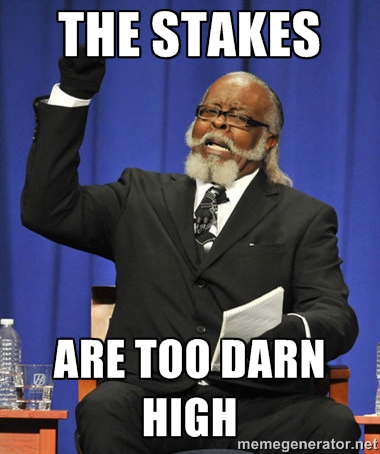 I'm tired of reading another story where possible outcomes are either the death of everyone on earth (and possibly associated worlds/dimensions) or the happily ever after. It makes it pretty darn easy to guess what the answer is going to be.
Plus, as the antagonists get ramped up, the protagonists have to get more talented to match (Alec, one of the characters, used to be a good archer, but by this point in the series, he's preternaturally good). Often, this means larding the characters with destinies, adulterated blood, and other forms of chosenness, to make it conceivable they can hold their own (and, more importantly, to make it reasonable that teenagers are really the best choice to fight the big bad).
As a result, it feels like fewer and fewer people can grow up to be protagonists. It'd be more enjoyable to see children (and teens) fighting smaller villains, or having important stories to live on the homefront while the adults are off fighting the Epic!Threat. (One of the best books in the Young Wizards series, The Wizard's Dilemma doesn't have protagonist Nita fighting to save the world, just her mother. I cried). Edward Eager and E. Nesbit's stories tend to give their children protagonists small, but important stories, as well.
Cassandra Clare has a gift for worldbuilding — I've liked her since I read her (excellent) fanfiction The Draco Trilogy. But I kept wanting her world and her characters in this series to have more space to breathe. I mean, this is a series that creates a vampire out of a secular Jew, who finds himself struggling with what to make of his faith after his death. One of the best moments in the series is one of his small moments, where he is a prisoner, expects to die, and can't say the Sh'ma.
I'm still looking forward to Leigh Bardugo's Ruin and Rising (less than a week!), which gives me a couple kinds of epic-related heebie jeebies, but still has such a rich world that I'm pretty excited to see what will happen. Nevertheless, I'm even more excited for her next series in her world of Ravka, which sounds like it's more focused on petty (and not-so petty) criminals, who might face slightly lower stakes and have a little more freedom to surprise me.
And, as for The Mortal Instruments? Well, we'll always have cosplay.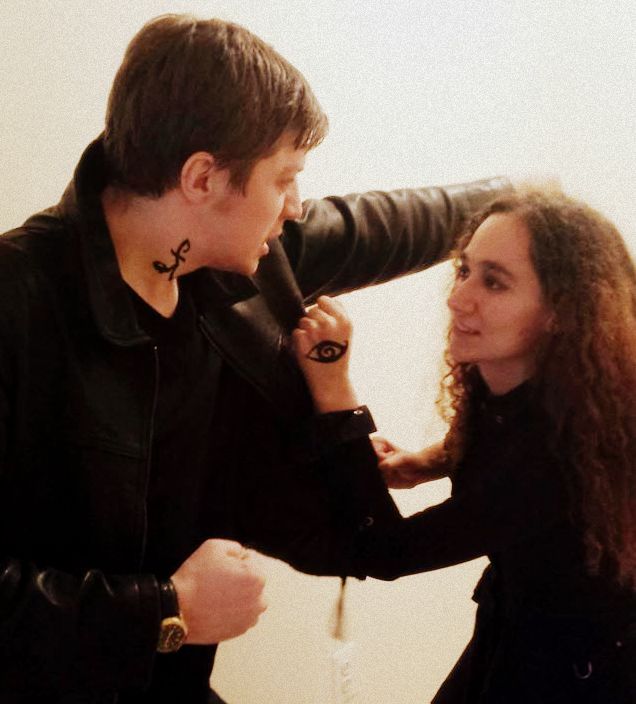 Today is the final day of my Novena to Mary, Undoer of Knots, and you're welcome to join in.