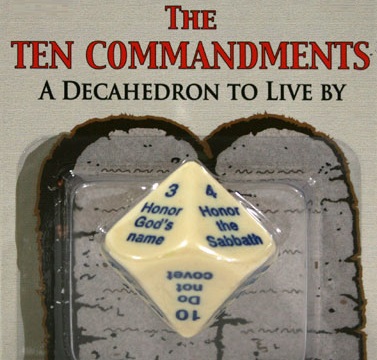 I had the privilege of being the lector for the second reading at Mass today, which is from the Letter to the Romans:
Brothers and sisters:
Owe nothing to anyone, except to love one another;
for the one who loves another has fulfilled the law.
The commandments, "You shall not commit adultery;
you shall not kill; you shall not steal; you shall not covet, "
and whatever other commandment there may be,
are summed up in this saying, namely,
"You shall love your neighbor as yourself."
Love does no evil to the neighbor;
hence, love is the fulfillment of the law.
The last two lines are interesting, since we tend to think of moral behavior and moral law as more than just "doing no evil" to others.  But the system that looks most like a list of behaviors to be avoided are the enumerated commandments (You shall not… etc).  Love your neighbor as yourself satisfies all of these negatively framed commandments, and then goes beyond what they require, past the mere absence of evil to a positive good.
Still, it's much easier to picture how to follow the first, commandment-based law than the broader, love-based law.  Paul's letter singles out specific actions that are betrayals of love, but, in this chapter, does not provide any examples of how to love the neighbor as yourself, in ways that go beyond refraining from harm.
If we want to learn how to live a richer life than one that simply satisfies the 10 commandments, we can look to the saints for variagated portraits of lives lived in love.  We have to turn to the particular, rather than universal axioms, since, although there are many generic ways to violate/harm people in general, the ways of being good to a specific person are often particular to them and their circumstances.  (We can generalize some higher order rules, but they don't get much more specific than "You shall love your neighbor as yourself" or "Don't treat people as things").
It's easy to stick to the easy to articulate list of proscribed actions and to shy away from the responsibility of choosing positive action.  And sometimes, we fail at this task at an institutional, church-wide level.  As
Eve Tushnet wrote in The American Conservative
:
Right now gay teens hear a robust "Yes!" from the mainstream media and gay culture. From the Church, they hear only a "No." And you can't have a vocation of not-gay-marrying and not-having-sex. You can't have a vocation of No.
In her new book (out next month!) Gay and Catholic, Eve makes real progress toward articulating vocations of Yes, and, yes, that's vocations plural.  The dichotomy of marriage or monkhood that some Catholic teens and twentysomethings entertain is the result of wanting a vocation of Yes, but only knowing of a limited number of options to say Yes to.  When at least one of those is stricken for queer Catholics, the paucity of positive visions for self-gift while single (which applies to heterosexual people, too) becomes a lot more obvious.
Eve's book is an excellent contribution to the ongoing project of giving "Love thy neighbor as yourself" illustrations that are just as vivid and a good deal more varied than the famous ten "Thou Shalt Nots."