You can listen to "Fights in Good Faith," my weekly radio program, streaming today at 5pm ET and tomorrow (Sun) at 1pm. The episode is now available to download and stream.
In the past week, I've watched the entire BBC Hollow Crown cycle (Richard II, Henry IV pt 1, Henry IV pt 2, and Henry V), the Folger Theatre production of Mary Stuart, and not watched House of Cards, so this week's episode is themed around stories of power and legitimacy.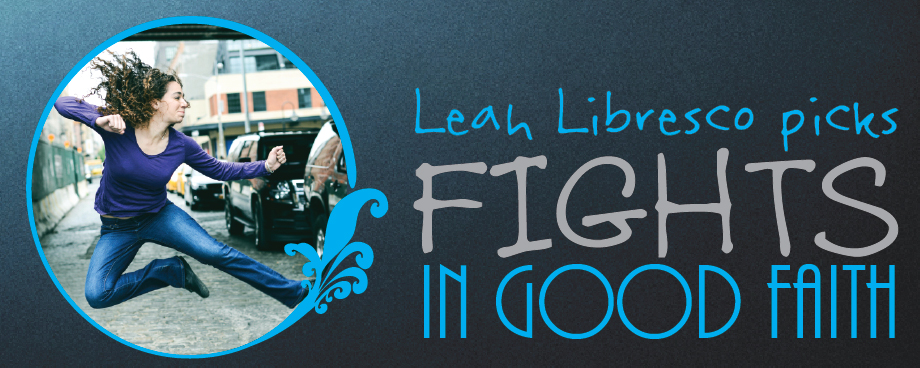 Every week, I put up a "Radio Readings" post, so you can track down the books, articles, and, (this week) recipes that I cite on the show. So, without further ado, here's what I'm talking about this week.
How to Make Americans Mourn for Monarchy?
From Richard II:


For God's sake, let us sit upon the ground
And tell sad stories of the death of kings;
How some have been deposed; some slain in war,
Some haunted by the ghosts they have deposed;
Some poison'd by their wives: some sleeping kill'd;
All murder'd: for within the hollow crown
That rounds the mortal temples of a king
Keeps Death his court
"And future ages groan for this foul act"
The Art of Argument (Arguendo review)


Instead of a conflict between prurience and puritanism, the audience has found itself in a pitched battle between order and entropy. The justices need to descend into hypothetical absurdities in order to guard against real ones, and can best wield their power by deploying as little of it as possible.

From Henry V, on the method that his family came to the crown, before the battle of Agincourt:


Not to-day, O Lord,
O, not to-day, think not upon the fault
My father made in compassing the crown!
I Richard's body have interred anew;
And on it have bestow'd more contrite tears
Than from it issued forced drops of blood:
Five hundred poor I have in yearly pay,
Who twice a-day their wither'd hands hold up
Toward heaven, to pardon blood; and I have built
Two chantries, where the sad and solemn priests
Sing still for Richard's soul. More will I do;
Though all that I can do is nothing worth,
Since that my penitence comes after all,
Imploring pardon.
"I want to be in the room where it happens"
The Joyless House of Cards (Seasons 1-2)
Alyssa Rosenberg on season 3


the show is utterly uninterested in the people who are affected by policy changes that politicians pursue out of raw self-interest. The teachers affected by education reform proposals in the first season are an abstraction, represented by a thuggish union boss (Al Sapienza) — their students don't even merit a thought. When Peter Russo (Corey Stoll), a congressman Frank killed in the first season, showed concern for the shipworkers in his district, his sentiments came across as a sign of weakness."House of Cards" shares Frank's contempt for actual citizens: From the second season on, they appear mostly as undifferentiated masses in protest scenes. When he announces his jobs plan, the set makes him look as though he's speaking from the void, into the void. This total disinterest in the actual impact of Frank's policies, the human cost of his governing rather than his political machinations, has the effect of buying into his approach to life: the one gets treated as much more important and interesting than the many.

I mention Hamilton, the hip-hop musical about Alexander Hamilton, in this segment. Tickets for its Broadway run go on sale next Sunday — it is spectacular and you should all go.

"O, swear not by the [Eucharist]"
From Richard II:


Thou fond mad woman,
Wilt thou conceal this dark conspiracy?
A dozen of them here have ta'en the sacrament,
And interchangeably set down their hands,
To kill the king at Oxford.

From Dracula:


As for Van Helsing, he was employed in a definite way. First he took from his bag a mass of what looked like thin, wafer-like biscuit, which was carefully rolled up in a white napkin. Next he took out a double handful of some whitish stuff, like dough or putty. He crumbled the wafer up fine and worked it into the mass between his hands. This he then took, and rolling it into thin strips, began to lay them into the crevices between the door and its setting in the tomb. I was somewhat puzzled at this and being close, asked him what it was that he was doing…He answered, "I am closing the tomb so that the undead may not enter."

"And that stuff you have there is going to do it…. What is that which you are using?"

Van Helsing reverently lifted his hat as he answered. "The Host…. I have an Indulgence."
And, as a bonus for you guys following along on the blog, here's how I ran my all-day Hollow Crown party. People were told to arrive at 10am to eat and then start watching at 11a. In actuality, we started at 11:30. We finished exactly twelve hours later (I think–I covered the clock on the TV, so that people wouldn't get antsy). The movies run just under nine hours, and we took leisurely meal breaks (having learned my lesson from the time I tried to watch LotR without any real pauses). Here was the schedule:
Coffee, mimosas, and baked french toast (sans booze, and with an extra egg (on my friend's recommendation)
Richard II
Henry IV Part 1
Gingerbread biscotti (+ fruit salad that an attendee had brought)
Henry IV Part 2
Butternut Squash Macaroni and Cheese (sans the bacon)
Henry V
A very appropriate drink for a final toast (see below)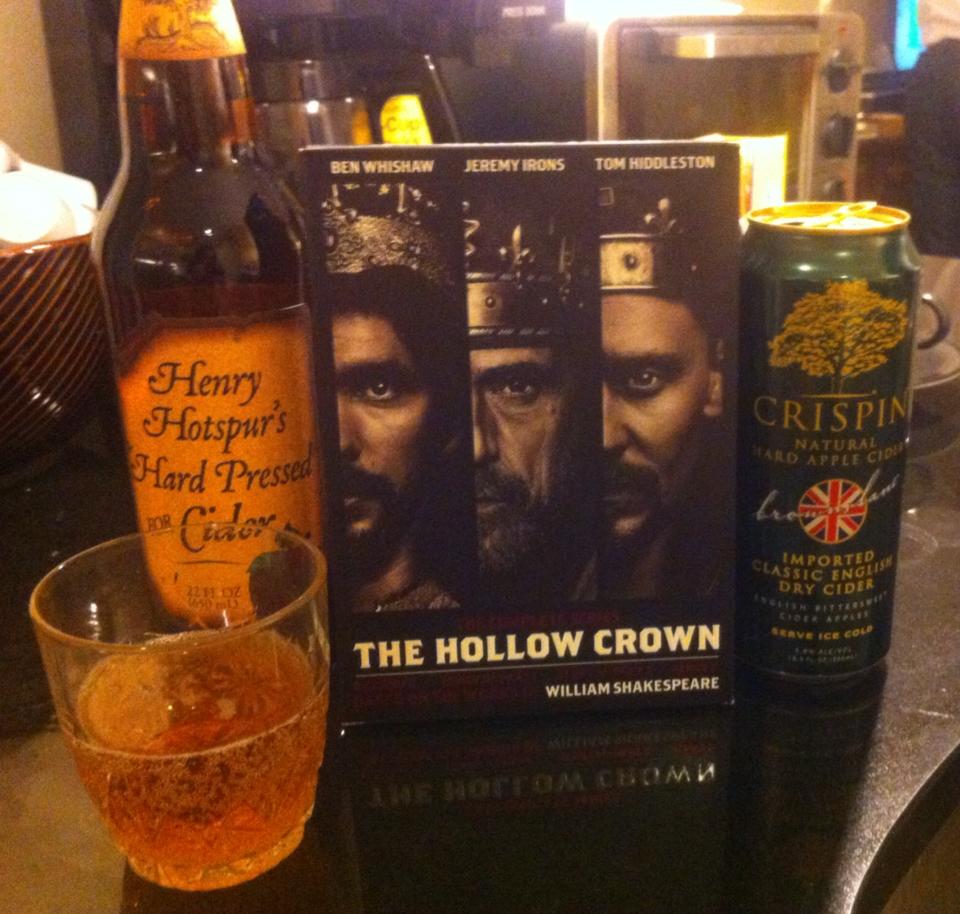 Now I'm looking forward to the second cycle and our next marathon in 2016 (Henry VI pt 1, Henry VI pt 2, Henry VI pt 3, and Richard III)